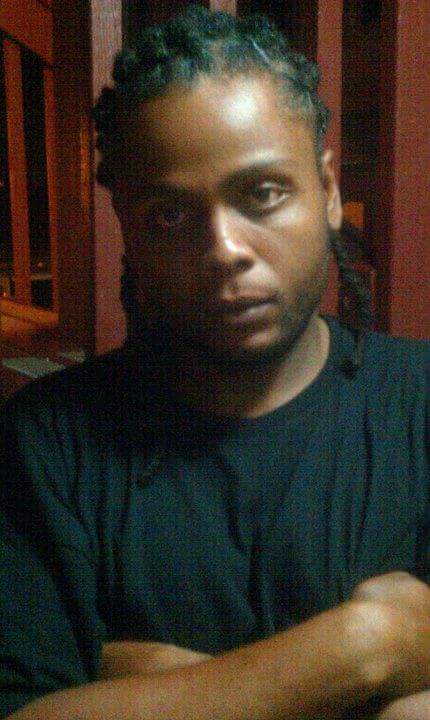 Wayne O. Bellevue died on Feb. 4.
He is survived by his mother, Valerie Matthew-Victorine; father, Edward Bellevue (Reds); stepfather, Max Victorine; grandmothers: Vivian Thomas and Viola Bellevue; grandfather, Philbert Matthew; sisters: Michelle Bellevue Hodge, Annis Bellevue, Viviane Bellevue and Christella Josephat; brothers: Kienta Matthew and Frankie Matthew; aunts: Sheila Baron, Emmy Lockhart, Lucian Matthew, Laura Bellevue and Serrant Bellevue; uncles: Bobby Bougouneau, Pierre-Louis Creantor, Jemma Bellevue and Samuel Bellevue; niece, Jasmine Tavernier; and nephews: Lequan Hodge, Lekile Hodge, Leshawn Hodge and K'& Dre Benjamin.
He is also survived by cousins: Kunta Baron, Kevin Baron, Kiana Baron, Keon Baron, Tracia Bougouneau, Termicia Bougouneau, Tara Bougouneau, Brandon Bougouneau, Benajmin Bougouneau, Bobby Bougouneau, Kira Lockhart, Imani Creantor, Pierre Junior Creantor, Tianna Creantor, Taylor Creantor, Atreyu Creantor, Micheline Baptiste, Bertille Bermingham, Aduke Clifton, Joshua Clifton, Placid Cuffy, Marcellus Cuffy, Pamela Brumant, Cora Gardner, Philyencia Letang-Boney, Elijah Brumant, Elisha Brumant, Michael Bedminister, Phillip Bedminister, Chester Bedminister, Jason, Maria and Solomon Bedminister, Merielle and Nanou Warrimngton;
Other survivors include special friends: Knolly Boodoo, Jahiva Primeta Escobar, Mr. B, St. Croix Frederiksted Vendors, Jamal, Ginnie and Gabriel, Jaime Delgado, Bernell Herberte Jr., Allan Elwin, Franklin Elwin and Gabriel Delgado; as well as other relatives and friends too numerous to mention.
A viewing will be held from 5-7 p.m. on Thursday, Feb. 18, at John Thomas Funeral Home.
A second viewing will be held at 10 a.m. followed by a funeral service at 11 a.m. on Friday, Feb. 19, at John Thomas Funeral Chapel. Interment will be at Smith Bay Cemetery.
Arrangements are entrusted to Divine Funeral Services and Crematory. We own and operate our own crematory. Let us offer you a Dignified Funeral, affordable by all. Tel: 773-0003/fax: 773-3003.