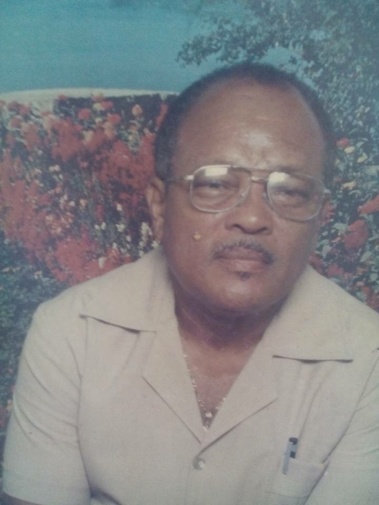 Cuthbert Christian Anthony, also known as "Tony" or "Cuffy," of Estate St, Georges transitioned into eternal life on Thursday, Feb. 4. He was 78 years old.
He is survived by his companion, Irma Elias, a.k.a. Beulah; daughters: Sabina Anthony-Wilkie and Marilyn Jn. Louis of St. Lucia; sons: Kevin and Tony Decembre; sister, Norma Raveneau (N.Y.); adopted sister, Amelia "May" Dubois (St. Croix); adopted children: Marcie Rutledge (N.Y.), Diane Lovell and Marian Bellville (Va.), Hubert and Alvin Elias (Trinidad and Tobago); brother, Hugh Anthony (N.Y.); son-in-law, Patrick Wilkie (St. Lucia); and grandchildren: Sarita and Sarick Wilkie, Maya, Javal and Magyver Jn. Louis (St. Lucia).
He is also survived by cousins: Earl Lewis and family (St. Lucia), and Herbert Leonce and family (St. Croix); nephews: Kenrick Raveneau and family (St. Lucia), Randolph and Guiliano Anthony and families (N.Y.), Trevor 'Jah-T' Anthony and family (St. Lucia), Kendall Anthony (N.Y.), Collins and Cornelius Lynch and families (St. Lucia), Jonathan Haywood (England), Nick Joseph and family, Helgar Calderon and Gerald Medard (St. Lucia); and nieces: Nola and Tila Raveneau, Keran Anthony and family, Yasmine Anthony and family, Janice Clarke and family (N.Y.), Jacqueline Anthony and Monica Popo-Augustin (St. Lucia).
Other survivors include other close relatives: the Leonce, Charles, Williams, Tertullien, Denbow and Jn. Baptiste families (St. Lucia); close friends: The Carnival Lovers and Revelers of Cuthbert Anthony Carnival Band of the 50s and 60s, The Revelers of Cozy Guzzlers, Theresa Henry, Brenda James, Debbie Ross, Peter, Patrice Canton, Ruby and Francis David, Colette Michael and the management and staff of Scotiabank; as well as many other close relatives and friends too numerous to mention.
A viewing will take place at 9 a.m. and a funeral service at 10 a.m. on Thursday, Feb. 18, at St. Joseph Catholic Church. Interment will follow at Kingshill Cemetery.