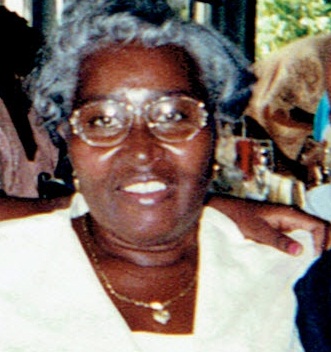 Mona C. Turnbull died on Jan. 31.
She was preceded in death by family members: Sydney Braithwaite, George Todman, Leomi Farrinton, Portia Fahie and Viola Gordon.
She is survived by her husband, Richard Turnbull; sons: Keithly Turnbull, also know as Kimba, and Kenneth Turnbull, also known as Ken; grandson, Kemalie Turnbull; brothers: John Charles Lloyd and Jean Clifton Lloyd; sisters: Audrena Lloyd and Alberta Todman; brothers-in-law: Alfred Farrington, Ashley Turnbull and Samuel Turnbull; sisters-in-law: Doris Braithwaite, Dolly Lloyd, Alma Fahie, Verna Forbes, Gloria Hill and Almira Wyre; special cousin, Janet Lewis; and other relatives and friends too numerous to mention.
A viewing will be held from 3-5 p.m. on Friday, Feb. 12, at Divine Funeral Services.
A second viewing will take place at 10 a.m. and a funeral service at 11 a.m. on Tuesday, Feb. 16, at Ebenezer Methodist Church, Richmond.
A third viewing will take place at 10 a.m. followed by a funeral service at 11 a.m. on Saturday, Feb. 20, at the Road Town Methodist Church on Tortola. Interment will be at the family plot in Harrigan Estate.
Arrangements are entrusted to Divine Funeral Services and Crematory. We own and operate our own crematory. Let us offer you a Dignified Funeral, affordable by all. Tel: 773-0003/fax : 773-3003.