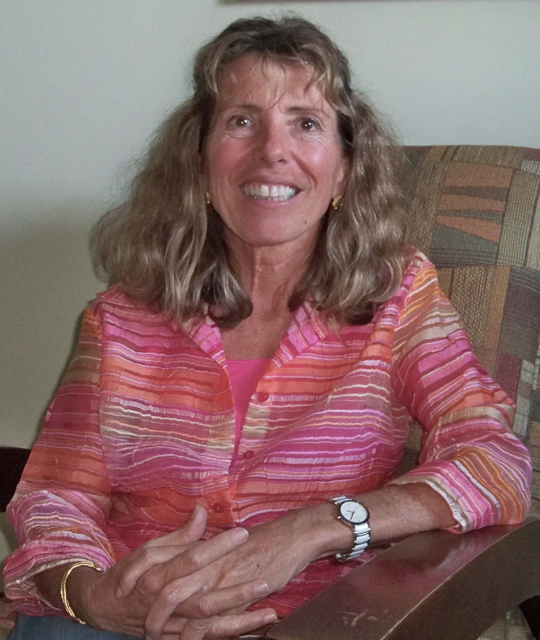 Local counselor, sailor and artist Catherine Giraud set sail from Europe in 1986 with plans to sail the Caribbean for a year. In 1987 she landed on St. Croix, found the island to be serene and quiet and the people to be friendly.
She was hooked on island life, and she also found what she saw as an interesting local art scene.
Giraud, who has a master's degree in fine arts from Marseille, France, found work teaching art at Manor School. She had some students with emotional issues and wanted to help them with art therapy, allowing them to express themselves through art. Helping students led her to getting her master's in counseling and guidance at the University of the Virgin Islands.
"I needed to touch the students in a meaningful way," Giraud said. "I worked to create art therapy programs in private and public schools. But I still couldn't do what I wanted to do for the community. My mind always works at new adventures."
To have more of an impact she went on to get her doctorate in psychology from Walden University in 2002. During that time she taught at the University of the Virgin Islands. She also worked as a counselor for the Virgin Islands Behavioral Services. She was a therapist at the crisis center in the boys and girls group home under the Department of Human Services.
"I was happy trying to do something for the children," Giraud said. "I celebrate what my heart was bleeding to provide for them."
She added she put in endless hours working with children in court and out. She spent 20 years working with children and continues to do so.
In 2007 she stopped working elsewhere and concentrated on her own counseling and therapy practice in Orange Grove.
She offers therapy for all sorts of mental issues including anger/stress/crisis management, mediation, anxiety/depression, bipolarity, motivational/focus/performance training, grief therapy, couple/family therapy,
PTSD, child/adolescent issues, and other issues demanding clinical attention
"It's totally exhilarating to be able to help people find their solutions to personal growth," Giraud said. "I love to see people open their eyes in the epiphany moment when solutions are found."
Giraud said she is uniquely sensitive to cross-cultural issues, having been born and raised in France, and partly educated in Africa and the Middle East.
"A lot of people come to me because I'm a foreigner and not a part of their social group." Giraud said. "They feel I'm more objective not being a part of their culture. They feel comfortable and don't feel threatened."
She said she becomes a part of their lives and gets invited to weddings, birthday parties and other celebrations.
She even brings her golden retriever to the office, getting him involved in certain cases which allows some patients to open up and talk about their situations.
"I want to raise awareness of mental health. Mental health is more important than physical health," Giraud said. "A lot of people wait until there is a crisis. They pretend the problem doesn't exist, then it comes out with a vengeance. If they don't wait there are less problems."
Positive attitudes modify our emotions and our actions and lead to proactive changes and greater self-confidence in any chosen endeavor, Giraud said.
Giraud is a member of the American Counseling Association of the Virgin Islands, American Psychological Association, Association of the Virgin Islands Psychologists, and the American Association of Applied Sport psychology.
Giraud accepts most insurance and offers a sliding payment scale for the uninsured. In some cases she also does pro bono work. People can make an appointment or get more information by calling 340-643-5117. She has a website at stcroixsupport.com and writes a mental health blog.