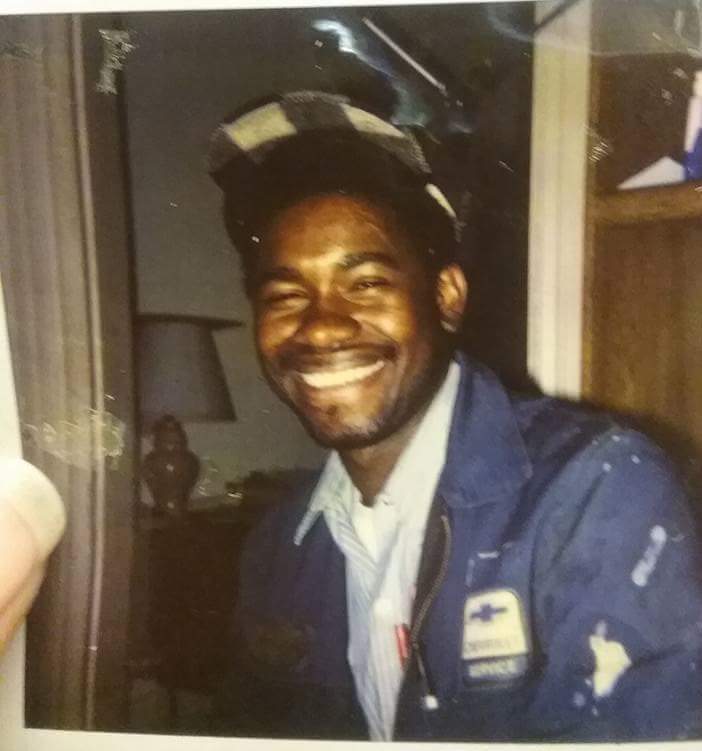 Roosevelt Hunte died on Jan. 11.
He is survived by his wife, Zenora Hunte; father, Douglas Hunte; mother, Yvonne Fernella Hunte; brothers: Alex Mannix, Presley Francis, Wendell Hunte, Kenuel Hunte and Dwayne Hunte; sisters: Claudette Phillip, Ronis and Alela Francis, Faybelle Forde, Veron Matthew and Derredine Hunte; sisters-in-law: Collen and Barbara Hunte; brothers-in-law: Edminston Phillip and Alfred Ashe; and nephews: Neil and Vonrick Francis, Aaron and Ashbel Benjamin, Kevin, Troy and Jamaal Francis, Dave and Troy Weste, Everton and Brian Philip, Clemente, Wendell Jr., Samson and Jah-Mario Hunte, Terrance Francis, D'Mari Hunte, Ethan Tompkins and Jamaal Benjamin.
He is also survived by nieces: Desiree Bennett-Felix, Mariedeth Francis, Clara Clother, Shirley Francis, Natasha, Ellinore, Charlene and Semone Philip, Jamila Benjamin, Julienne Francis, Jylisa Benjamin, Mya Jarvis, Sherrayn Phillip-Garcia, Tenorya Matthew, Kimberly Francis, Crystal Marie and Kendra Yvonne Hunte, Shyanri and Shellian Francis, and Jessica Hunte; nephews-in-law: Marc "Carew" Felix and Juriya Garcia; nieces-in-law: Clavette Phillip and Jade Benjamin; and great nephews: Oswald Lloyd, Deashaun Lloyd, Shaquan Tull, Shamaniee Joseph, Ephraim "Zerach" Felix, Shaheem and Shamal Dorvilie, Josiah Garcia, Everton "Evan" Phillip Jr., Jaylen Lessington, Jaden Hall, Aaron Benjamin Jr., Devonte Thomas, Gregory Brown and Teije Phillip Jr.
Other survivors inclide great nieces: Deshante and Deshanda James, Hannah, Rahkiyah and Nereeyah Felix, Jameshah Thomas, Justice Garcia, Keyonah Mackel, Charnesha Williams, Jazlyn and Ashari Benjamin, Azariah Benjamin, La Quincia Joseph, Sahleena Dorville, Alexis, Monique and Cheyenne Lloyd; great-great nephews: Tyler Gibson, Antoine James, Franz "Fonso" Christian IV and Deshaun Lloyd Jr.; great-great nieces: DeyAnna Lloyd, Camara Thomas and Neh'Miah Taylor Thomas; as well as other relatives and friends too numerous to mention.
A viewing will be held from 3-5 p.m., Tuesday, Feb. 9, at Divine Funeral Services.
A second viewing will take place at 10 a.m. followed by a funeral service at 11 a.m. on Wednesday, Feb. 10, at Central Seventh-day Adventist, Plessen. Interment will be at Kingshill Cemetery.
Arrangements are entrusted to Divine Funeral Services and Crematory. We own and operate our own crematory. Let us offer you a Dignified Funeral, affordable by all. Tel: 773-0003/fax: 773-3003.