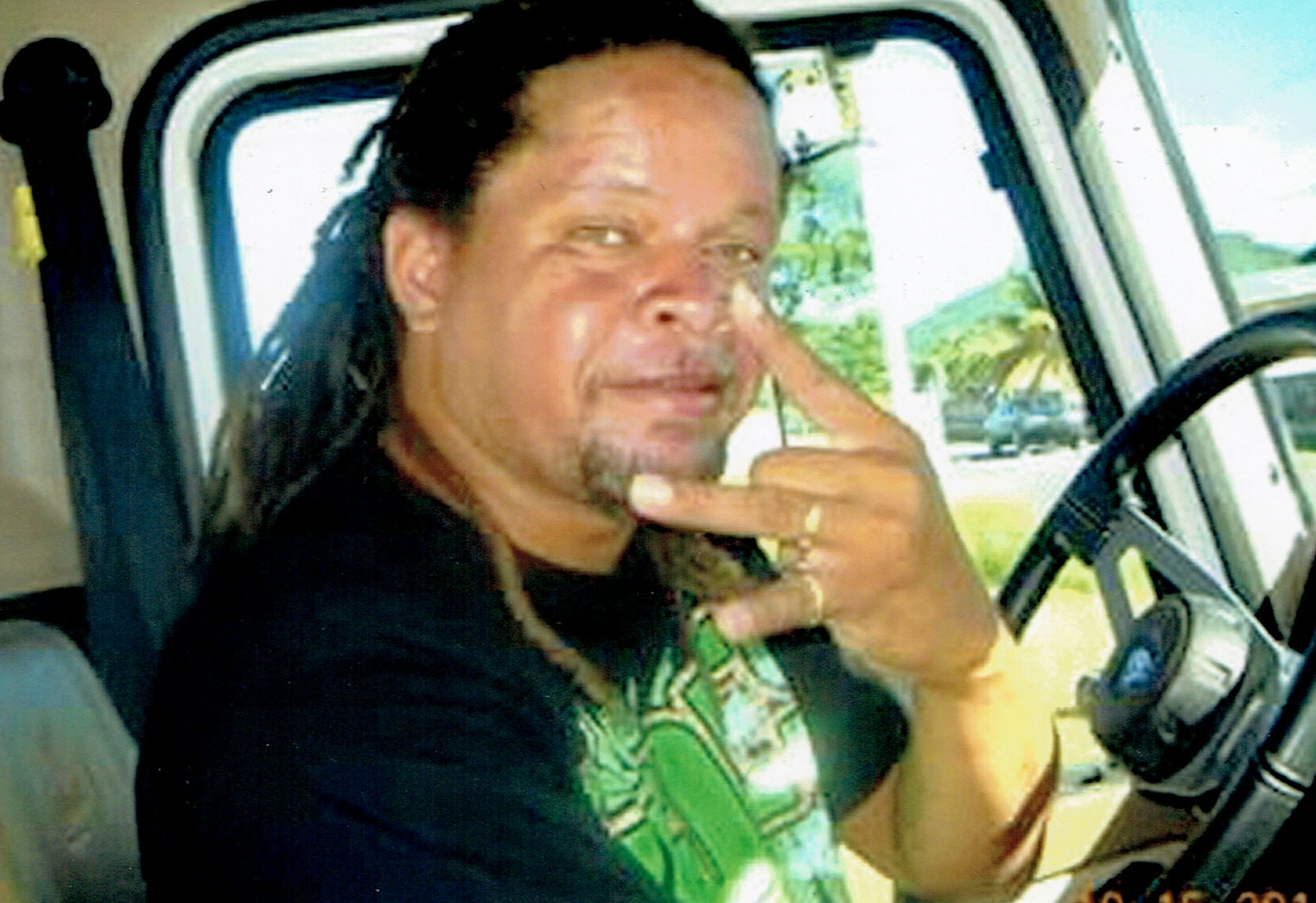 Dale A. Romney died on Jan. 9.
He was preceded in death by his father, Daniel Romney; and brother-in-law, Armando Becerril.
He is survived by his mother, Ethel Nicholas; stepfather, Charles Nicholas; companion, Palmira Becerril; daughter, Anastasia R. Romney; son, Ulysis I. Romney; goddaughter, Rihana Santana; sister, Chalcia Nicholas; brother, Dean Romney; stepbrother, Job Nicholas; brothers-in-law: Julio, Hector and Geraldo Becerril Jr., and Miguel Torres; sisters-in-law: Tamara and Rosa Delia Becerril, Fedelina Alierando and Rosalind Romney; and aunts: Debra Christopher, Dorna Blyden-Nibbs, Diana Bailey, Annie Dawson, Loudina Powell, Iris Fahie, Mary Malone, Beverly Blyden, Lavern D. Blyden, Daphne Blyden-Smith and Julia Smith.
He is also survived by his great aunt, Enez Hyndman; uncles: Albert Romney, Devon Blyden, David Blyden, Tyrone Smith and Ensor Smith; father-in-law, Gerardo Becerril; mother-in-law, Hilda I. Becerril; nephew, Dean Romney Jr.; grandmother, Anna Lambert; step-grandfather, Henrick Lambert; special friends: Dennis Brow, Jens Berg, Gwendalyn Brewster, Shamelia Rosa, the Public Works Department, the Mon Bijou Crew, Patrick Isaac and Ninja Brooks; as well as other Relatives and friends too numerous to mention.
A viewing will be held from 3-5 p.m. on Tuesday, Jan. 26, at Divine Funeral Services.
A second viewing will be held at 10 a.m. followed by a funeral service at 11 a.m. on Wednesday, Jan. 27, at Peter's Rest Seventh-day Adventist Church, Estate Peter's Rest. Interment will be at Kingshill Cemetery.
Arrangements are entrusted to Divine Funeral Services and Crematory. We own and operate our own crematory. Let us offer you a Dignified Funeral, affordable by all. Tel: 773-0003/fax: 773-3003.