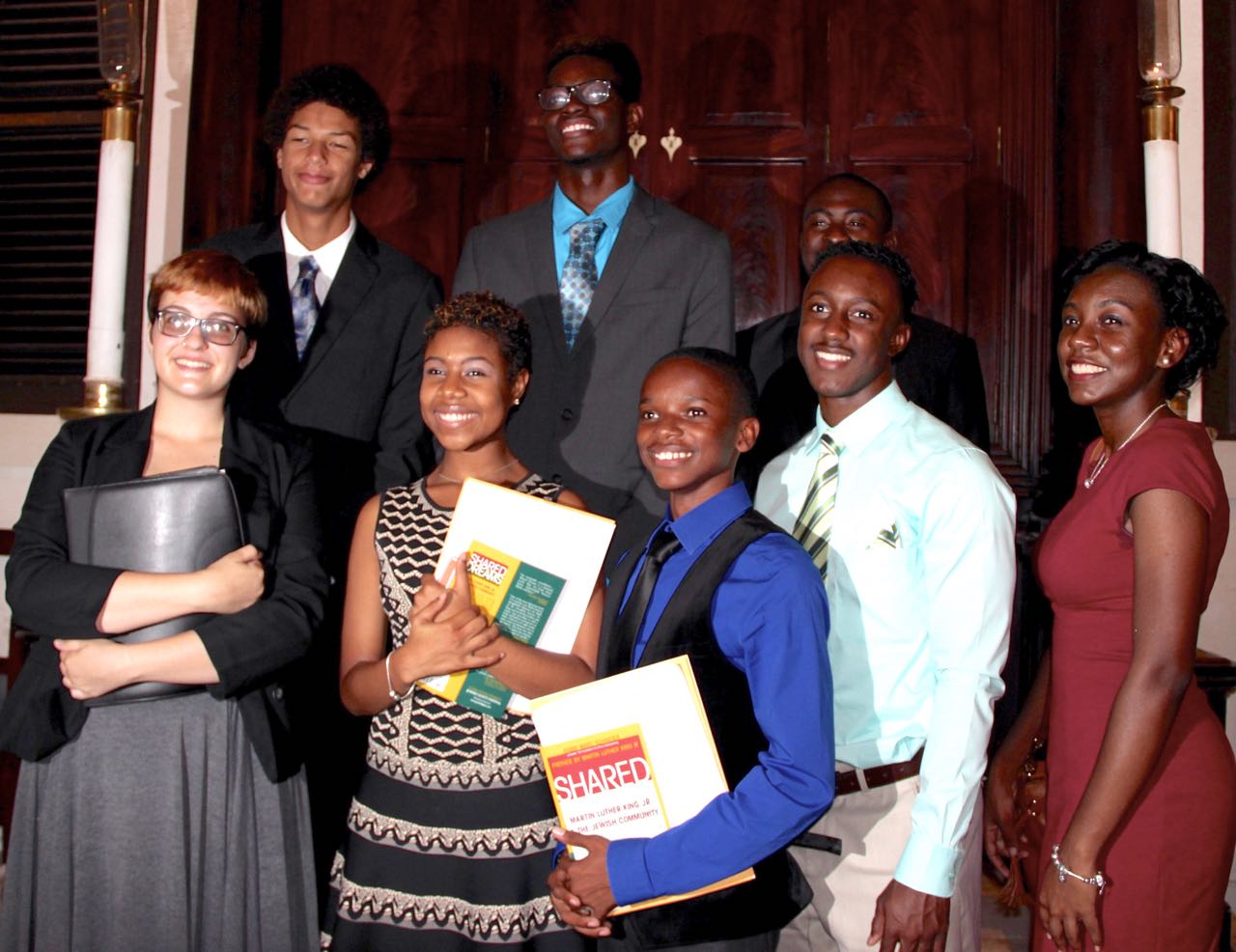 As the sun set on Charlotte Amalie on Friday evening, the Hebrew Congregation of St. Thomas recognized exceptional and community-minded area high school students with an award that honors the life of Dr. Martin Luther King Jr.
A total of eight students from public, parochial and private schools received the $500 award during the annual Shabbat Award ceremony for practicing MLK's principles of service and advocacy in their schools and communities.
Led by Rabbi Michael Harvey, the Shabbat service drew a couple hundred people to the historic Hebrew Congregation synagogue and was marked by prayers of thanksgiving and peace that were all accompanied by the rabbi's acoustic guitar.
Last December, area high school administrators were asked to nominate a student deeply involved in community service and those selected were then required to write an essay on how they would change their communities for the better if given the chance.
"The Hebrew Congregation is rooted in social justice and equality, so we want to reach out to members of this community and recognize them for the good their doing – it doesn't matter if they're Jewish or not," Harvey said.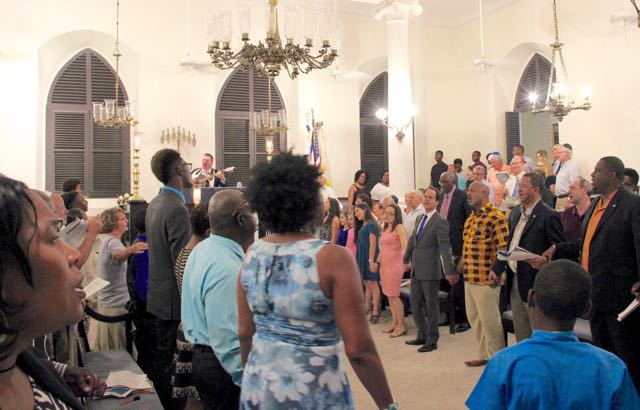 In addition to being academically accomplished, all of the students exemplified generosity, courage, selflessness and commitment to their community, all of which are traits of King's.
Among the students' plans for improving their communities were ideas to build a multipurpose vocational school, create a home for the mentally ill, inspire young people to play music, end gun violence, promote social inclusion and champion youth volunteerism.
"One of the proudest moments is to give these students a moment to speak their mind and feel empowered." Harvey said. "We want them to know that their words really matter and they can make difference. More valuable than the monetary award is their moment to shine and be an advocate for what's right in the world."
The eight students that received the award were:
– Jair Smith, Seventh-day Adventist School, an accomplished musician that teaches piano and volunteers at the Queen Louise Home for the Aged.
– Irvin Mason Jr., All Saints Cathedral School, a volunteer with Project Homeless Unite and Moko Jumbie performer for the local hospital and children's groups.
– Jemoi Gerald, Antilles School, a volunteer coach for the Virgin Island's Youth Tackle Football Association and active volunteer in his church.
– Tommy Wise, Charlotte Amalie High School, a member of Word of Faith International Christian Center and member of Junior Angels Program, a program that helps high school students volunteer at local nonprofits.
– Sherwin Williams, Ivanna Eudora Kean High School, an accomplished saxophonist who volunteers for his school's music department.
– Camille Emanuel, Saints Peter and Paul Catholic School, a volunteer at the Sea View Nursing Home in St. Thomas who also visits the sick at their homes.
– Vela Culbert, Gifft Hill School, volunteer for Relay for Life and the No Fleas Pleas Flea Market, as well as for many school-related initiatives.
– Khalese Potter, V.I. Montessori and Peter Gruber International Academy, organizer of her school's Hunger Lunch program and founder of her school's Diversity Club, which celebrates students of all backgrounds.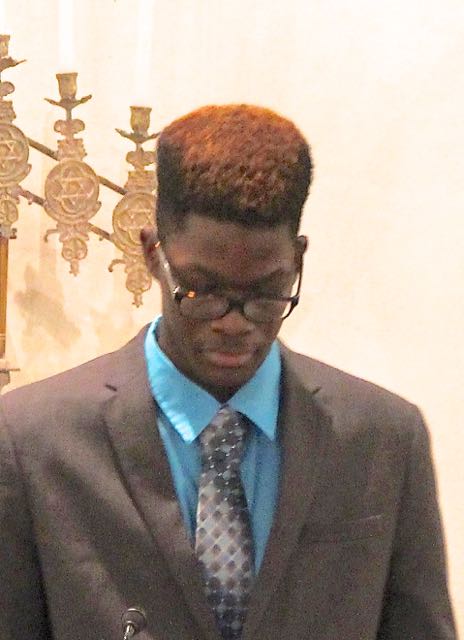 While the students read their essays, the audience looked on with admiration and awe at the talented young leaders in front of them. Each student spoke eloquently and with a fiery passion to spark the changes they want to see in their communities.
"Dr. King's roadmap will be my guide," Mason Jr. said.
The Hebrew Congregation is a member of the Union for Reform Judaism, which advocates for social justice and equal rights regardless of beliefs, race or ethnicity.
"A lot of people don't know that our work is closely linked to that of Dr. King's." Harvey explained. "While King fought for civil rights, equality and social justice, the Jewish community marched beside him."
To conclude the ceremony, Rabbi Jonah Pesner, director of the Religious Action Center of Reform Judaism and senior vice president of the Union for Reform Judaism, addressed the crowd, but first encouraged the crowd to applaud the articulate awardees.
Pesner recounted how connected Jews and blacks were during the Civil Rights movement, as many rabbis were arrested with King during marches. His speech also reminded that there's still more discrimination to overcome, but that these young people can be looked to for inspiration.
The funding for the awards comes from the congregation's Social Action Committee, with the annual MLK Service Award being by far its largest annual donation. The award has been given out for more than 20 years.
"We want to give something back to those who help make this island and the world better. In doing so we rally around the principles and values that Dr. King stood for." Harvey said.
Harvey said the students aren't required to use the money any certain way but that his congregation hopes they use it to further their educations and goals.