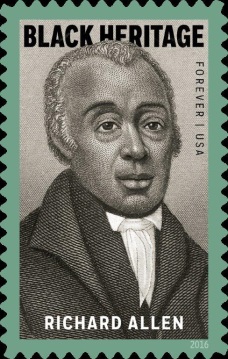 The U.S. Postal Service will observe Martin Luther King Day as a federal holiday on Monday. There will be no delivery services except for holiday premium/priority mail express and same day/holiday parcel deliveries.
Regular mail delivery, collections and retail services will resume Tuesday, Jan. 19.
Martin Luther King Jr. has been honored with U.S. postage stamps in 1979, as part of the Black Heritage series, and in 1999, commemorating his "I Have A Dream" speech. Dr. King also appears as the centerpiece, but not as an actual stamp, in a 2005 stamp sheet entitled "To Form A More Perfect Union," which featured key events in the nation's Civil Rights Movement from 1948 to 1965.
This year, the Postal Service's popular Black Heritage series will commemorate preacher, activist and civic leader Richard Allen (1760-1831). This new stamp will be issued Feb. 2 in Philadelphia as part of Black History Month.
This stamp coincides with the 200th anniversary of Allen's founding of the African Methodist Episcopal (A.M.E.) Church, one of the most important institutions in African American life, and his election and consecration as its first bishop.
This is the 39th stamp in the Black Heritage series.
Born a slave on Feb. 14, 1760, Richard Allen lamented the bitterness of slavery. He purchased his own freedom in his twenties and became one of the most important African American leaders of his era. The Richard Allen Forever Stamp is a portrait of Allen, a detail from an 1876 print titled "Bishops of the A.M.E. Church."
Find more information about the new stamp at usps.com/stamps, facebook.com/uspsstamps or uspsstamps.com.