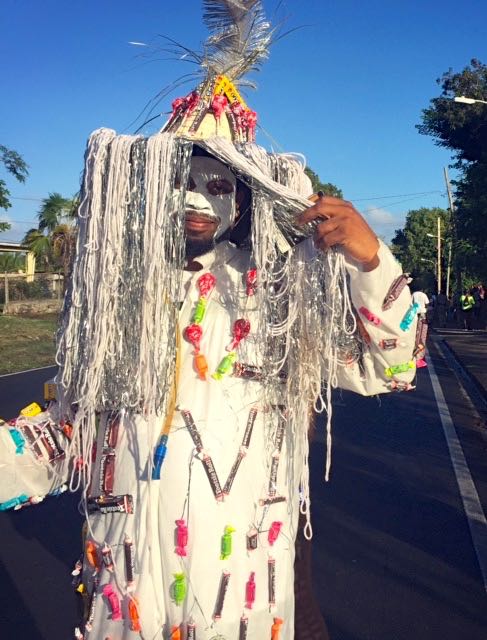 Heavy police presence on the streets of Frederiksted ensured a relatively peaceful J'ouvert celebration this year. The event, which has been marred by violence in the recent past, proceeded through the town without incident.
Trucks and revelers assembled by 6:30 a.m. decked in colorful tutus, wigs and coordinated shirts. As the sun and music intensified, the parade finally set off at 8, swelling as it moved down Emancipation Drive.
Along the route, lines of police separated trucks and armed peacekeepers were a common sight.
Amidst the presence of the forces, representatives from Frederiksted Health Care's Ryan White Program passed out condoms and safe sex advice. The effort is part of the program's recent HIV awareness campaign.
Crucian Christmas Carnival 2015-2016 continues with the Children's Parade on Friday and Adults Parade on Saturday. Evening events at the Carnival Village continue through Sunday.