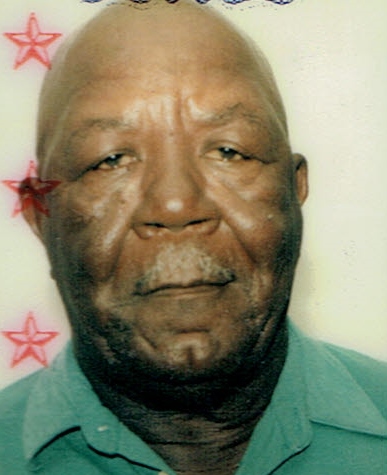 Morris R. Simpson, also known as "Captain" or "Big Six," died on Dec. 14. He was the former captain of Renegade, a boat owned by Big Beard.
He was preceded in death by his mother, Florence Francis; and father, Ivan Simpson (ANU).
He is survived by his spouse, Melvina Simpson (Antigua); sons: Barrymore, Wesley and Curl Simpsons; daughters: Juliette Thompson (U.S.A.) and Sharon Leonard (Antigua); brother: Noel Wynter (St. Croix); sisters: Janet and Linda; grandsons: Romeo, Jaccari and Tariq Simpson; granddaughters: Sasha Irish (UK), Zapphire and Faith Simpson; great-grandchild, John Irish Jr.(UK); cousins: Rosemay Lawrence(ANU), Glentis Richardson(ANU), Irose Gordon (ANU) and Devon Benter(ANU); sons-in-law: Simon Leonard (ANU) and Austin Thompson (ANU); and daughters-in-law: Sharon Simpson(ANU) and Hildred Simpson (ANU).
He is also survived by sister-in-law, Deseree Wynter (St. Croix); nieces and nephews: Robert Martin (N.Y.), Jackie Wynter (N.J.), Wesley Wynter, Vernarine Tuckett (Texas), Brithney Wynter (Texas) and Janel Janet (St. Croix); and familes: the Simpsons of Potters, Pigotts, New Winthropes and Freeman Village, the Paynes of Piggots and Barnes Hill, the Francises and Lynches of Willikys, Agnes Simon, Sandra Francis (St. Croix), Viere Wade (St. Croix), Augusta Steven (St. Croix), and Wavel, Conroy and Hubert Farmer (N.Y.).
Other survivors include special friends: all the ladies and gentleman at the Marina, especially John Beard, Peachy Joseph, Author George, Tuckey, Buster, Samuel Simon and Hilson Henry, as well as all his friends at Abdul and Water Gut Bars; and other relatives and friends too numerous to mention.
A Memorial Service will be held at 4 p.m. on Sunday, Dec. 27, at the Christiansted Boardwalk.
Arrangements are entrusted to Divine Funeral Services and Crematory. We own and operate our own crematory. Let us offer you a Dignified Funeral, affordable by all. Tel: 773-0003/fax: 773-3003.