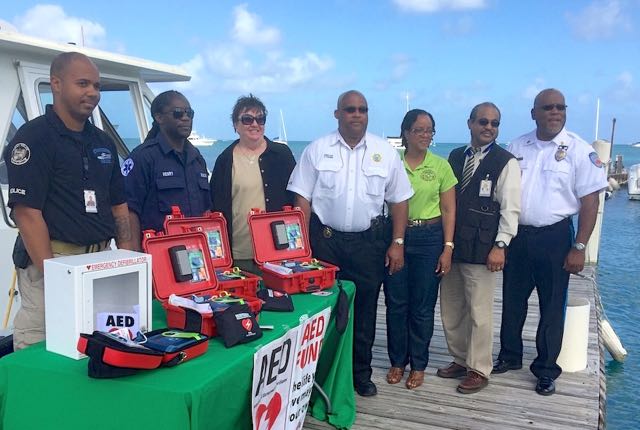 St. Croix got several more life-saving automated external defibrillators this week, thanks to Cher Will of the AED Fund. On Friday, Will donated a number of the AEDs to St. Croix Rescue Squad, the Department of Planning and Natural Resources and the V.I. Police Department marine units at St. Croix Marine.
Heart attacks are the number one cause of death in the United States.
Will said she began her quest to get defibrillators into fire houses, airports, schools, hospitals and the hands of first responders after an individual had a heart attack at the St. Croix Yacht Club and the ambulance took 55 minutes to arrive. Firefighters arrived first, she said, but had no defibrillator and no training even if someone else could have provided one. Having defibrillators into the hands of those most likely to arrive first at the scene of a heart attack means more heart attack victims will survive, according to Will. She has been systematically raising money to buy the devices and giving them away all over St. Croix ever since.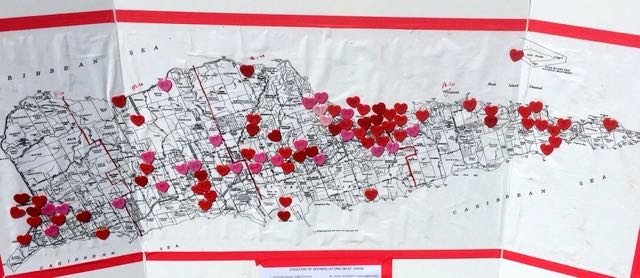 Readers can download the app Crowdsav, which gives the location of all the AED's on St. Croix.
To donate to the AED Fund, email aedfund@gmail.com or call (340) 773-9898.