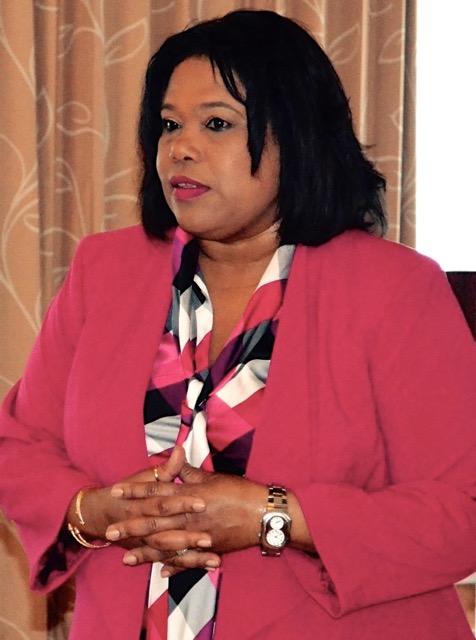 The territory's Tourism Department plans to expand its reach across the west coast, throughout the Midwest, and to South America and Europe, Tourism said in a Wednesday press release.
The expansion is part of the department's 2016 strategic marketing plan, which it unveiled Thursday in a meeting with local stakeholders.
"This important document is the result of much discussion, debate and collaboration between department representatives, key tourism stakeholders, and our advertising, marketing and public relations advisors," Tourism Commissioner Beverly Nicholson-Doty said.
She said the plan is intended to serve as a roadmap for Tourism's activities in the year ahead.
"It is by no means a rigid, static document. We must be nimble and flexible to respond to changing market conditions, including the inevitable emergence of Cuba as a vacation option for American travelers," Nicholson-Doty said.
The commissioner noted the department aims to build on a positive year for the accommodations sector and a stable year in the cruise industry, which is already being addressed by long-term agreements to help stabilize and increase calls to the ports of the Virgin Islands.
"Overall, the trends suggest increased visitor arrivals and spending by Americans, who make up the majority of our visitor arrivals. But we have work to do, and this marketing plan will guide our efforts throughout the fiscal year," she said.
Sustainable travel, family travel, sports travel, luxury and the film industry are all areas targeted in the 2016 plan. Other areas ripe for growth include romance, meetings, incentives, conferences, events, military, and multicultural markets as well as villas and small hotels.
Nicholson-Doty underscored that the department is recommitting to engagement with partners in the tourism sector.
"We are also implementing changes within the department, including improving the visitor arrival and departure experience at our airports and seaports, ensuring more of our authenticity is showcased, strengthening customer care programs and introducing more consistent customer service training," she said.