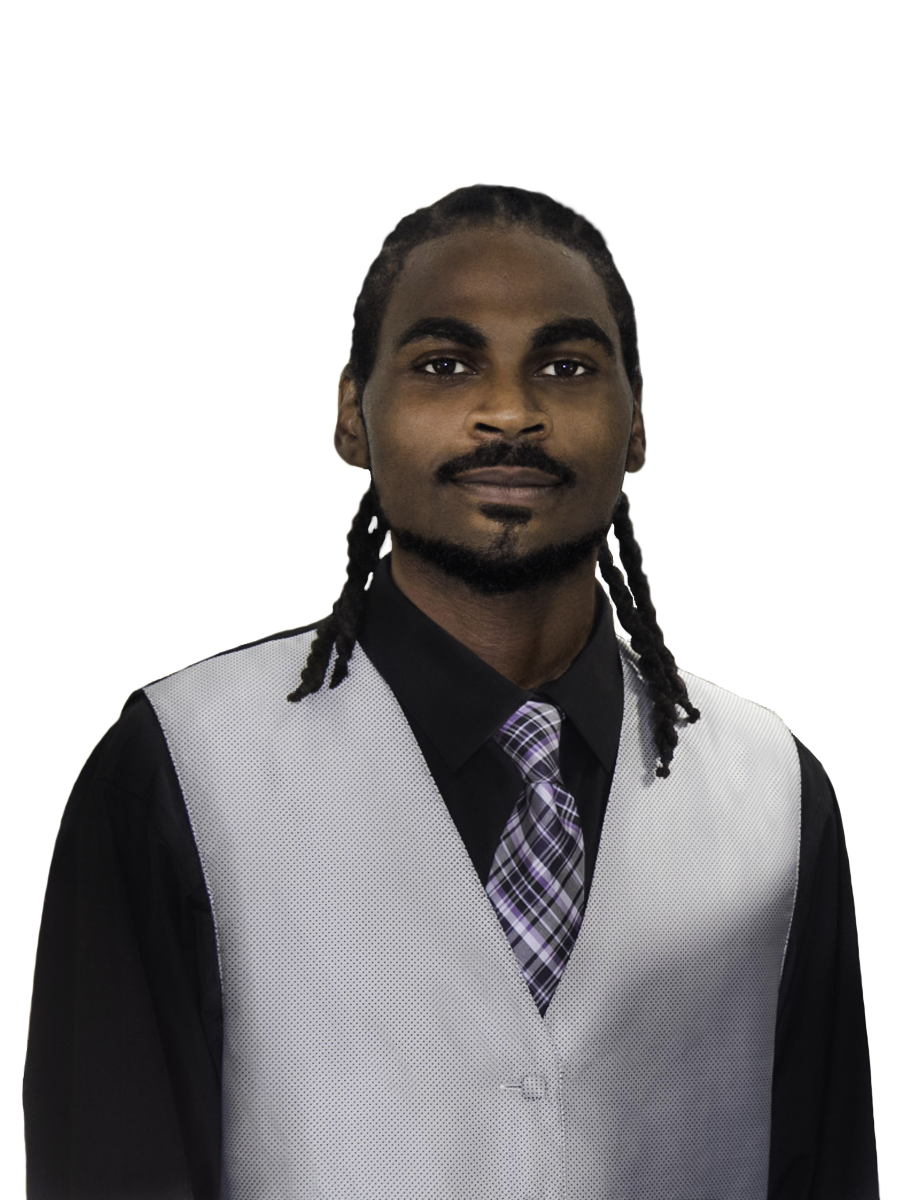 We are very saddened to announce the passing of our forever loved Ericksen Emanuel Hansen. Sunrise: June 17, 1986 — Sunset: November 4, 2015.
He was preceded in death by his brother, Kareem Hansen; grandparents: Christophina A. Hansen, Ludvig E. Hansen, Medora Poulis and Martini Pickering; Lolo Malone; aunts and uncles: Eleanor Hansen Plaskett, Elisa V. Danielson, Shelly Pickering-Marcus, Louis Simeon, Earle E. Hansen, Rita Simeon, Emmett Hansen Sr. and Emile A. Hansen Sr.; great uncles: Cyril Pickering, Winfield Pickering and Hugo Pickering; and great aunt, Izelta George.
He is survived by his mother, Alicia "Chucky" Hansen; father, Esdel E. Hansen Sr.; children: Elesha Hansen, E' Jani Hansen, E'Mayah Hansen, Elijah Hansen, E'Lylah Hansen and Ethan Hansen; sister, Elizabeth Hansen-Watley; brothers: Esdel E. Hansen Jr. and Erskin Hansen; significant other, Odalis Yecenia Rivera; very significant part of Ericksen's life: Glendaly Felix and Ana Perez-Barnes; aunts: Marilyn Donawa, Shirley Marcus, Dolores Hansen, Enid Ebbesen, Ena L. Fletcher, Agnes Pickering, Katherine Pickering-McClendon and Lynette Pickering; uncles: Lorne "Chunky" Harrigan, Wade "Tex" Harrigan, Kenneth "Chubby" Williams, Enrique "Pinky" Williams, Joseph Marcus, Eric A. Hansen, Milton Pickering, Martenee Pickering, Earl Pickering, Winfield Pickering and Paul Pickering; great aunts and uncles: Irma Pickering, Blanch Freeman and Jens Pickering; nieces: Zeysha Hansen, Elicia Watley and Edalice Watley; nephews: Dennis Watley, Erskin Hansen Jr. and Amere T. Hansen; brother-in-law, Dennis Watley Sr.; sisters-in-law: Denesha Richardson-Hansen and Monet Monpoint;
Other survivors include: aunts-in-law: Marie Hansen and Rose Hansen; uncle-in-law, Clarance Donowa; godparents: Felipe Garcia, Dinorah Singh, Mercedes Camacho and Edna Thomas Garcia; god-sisters and god-brothers: Cayla Felix, Candance Felix, Ingrid Rogue Samuel, Durema Moorhead, Leesa Torruella, Lily Taylor, DeDe Francis and Commissioner Catherine Hendry; cousins: Clarence Donawa Jr., Alfred Donawa, Elvis Hansen, Noel Harrigan, Ray Harrigan, Malik Williams, Enrique Williams Jr., Michael Williams, Devon Christopher, Honorable Dr. Orlando Smith, Derwin Christopher, Taesha Powell, Enrique Williams, Michael Williams, Ronald Plaskett, Roland Plaskett, Violet Ebbesen, Commissioner Vivian Ebbesen-Fludd, Vincent Ebbesen, Emily Hansen, Ericka Hansen, Ena Hansen, Evette Hansen-Ambrose, Michelle Hansen, Michael Hansen, Maureen Hansen, Myrna Hansen-Wilkens, Melba Hansen, Emmett Hansen II, Everett Hansen, Terrance Fletcher, Trevor Fletcher, Babette Y. Halls, Eric Hansen, Leroy Danielson, Ludvig Danielson, Norma Pickard-Samuel, Donna and Myrna De-Altier-Pickard, Lerena Donawa-James, Clarence Donawa Jr.
Other cousins include: Alfred Donawa, Racheal Sealey, Latoya Tongue, Chantel Harrigan, Roselyn Daniel, Tricia Harrigan, Natasha Harrigan, Ray Harrigan, Joseph Marcus, Kenyatta Marcus, Kava Marcus, Eric Marcus, Oscar Marcus, Shelbourne Simeon, Roy Simeon, Knatasha Harrigan, Kenya Williams, Natasha Williams, Akeena Williams, Elmera Dawson, Myrtlyn Penn, Loucita George Hodge, Dinis George-Charwell, Baldwin George, Kayva Marcus-Hicks, Kester Marcus, Wilfred Marcus, Blanch Freeman, Alicia Leerdam, Melvina Henry, Iona Forbes, Olivine Leerdam, Riise Richards, Father Richard Abbot, Esannason, Rubio Esannason, Dr. Orlando Smith, Christian Danielson Jr., Marie Danielson, Christine Danielson, Luis Danielson, Lionel Danielson, Jenelle Danielson, Annie Danielson, Rashawna Peters, Rasheem Sealey, Hashim Sealey, Naeem Sealey, Khaeem Sealey, Lashawna Stephens, Janleek Stephens, Zahleek Stephens, Khaleek Sephens, Francis Hansen, Oneysha Hansen, Kimberly Hansen, James Hansen, Dante Hansen, Akil Emanuel, Shaniece Ambrose, Troy Ambrose Jr., Ethlind Browne, Carlos and Nina Cepeda, Anita Nibbs and Charles Nibbs.
Other survivors include the Hansen family, Myrtle Knight and family, Anita Nibbs, Ethlyn Brown, Urylee Burke, Sen. Patrick Simeon Sprauve, the Boschulte family, Gladwin "DJ Sax" Johnson, Abbott, George "Mr. H" Harley, Leroy, Shelia, Marie "Ollie", Louis Jr. and Jackie Simeon, Jasmine Pratt, Sandra "Lulu" Daniel, Laurel Joseph, and the Richard, O'Neal, Plaskett, Ebbesen, Danielson, Watley, Encarnacion, Miller, Martin, Jackson, Thompson, Adams, Edney, Harvey, Jacobs, Frederiksen, Hendricks, Llanos, O'Reilly, Petersen, Bough, Roebuck, Baumann, Finch, Simmonds, Gerard, DeChabert, Benjamin, Farrelly, Christian, Sealey, Howell, Martin, Smith, Rissing, Pickering, Penn, Malone, Stout, Leerdom, Freeman, Frett, Smith, Davis, Weatley, Chinnery, Charswell, Donavon, Pickard, Nibbs, Henry, Dawson, Thomas, Joseph, Roberts, Turnbull, Cornwall, Williams and Tutein families; close friends: Shamier Crossley and the Class of 2004.
A viewing will be held at 9 a.m. followed by a funeral service at 9:30 a.m. on Friday, Nov. 20, at Friedensthal Moravian Church in Christiansted. Interment will be at Kingshill Cemetery.