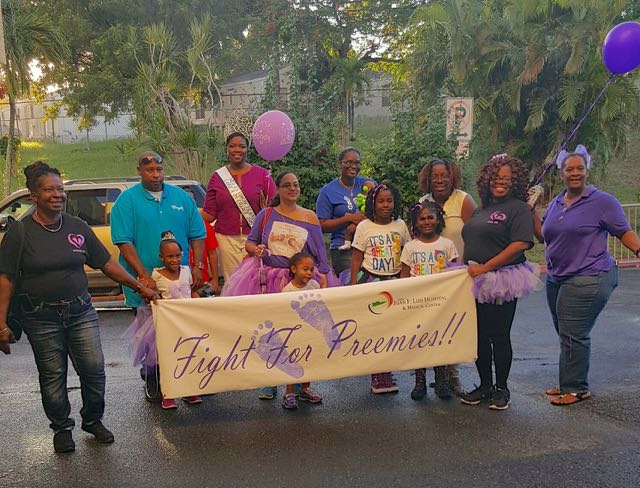 Despite heavy showers Sunday, former graduates of the Gov. Juan F. Luis Hospital's Neonatal Intensive Care Unit and their families showed up to parade from Sunny Isle Shopping Center to the hospital to raise awareness relating to premature births.
"It's a small unit, but it's a powerful unit," said JFL NICU nurse manager Faye John-Baptiste in a statement."I see a lot of our little babies, no longer babies, walking around and they're doing well…they're thriving. For me, that is the greatest gift" John-Baptiste said.
The parade was the second of its kind sponsored by the hospital and featured prematurely born people served at the JFL NICU and elsewhere. The procession was led by the Adventist Youth V.I. Pulse drum corps, and JFL physicians, nurses and staff members were also present. Afterwards there was a family fun day with face painting, music and food for all. The "Preemie Parade," as the hospital called it in a statement, kicked off a weeklong schedule of events to mark the observation of World Prematurity Day on Tuesday.
On Tuesday, there will be tours of the NICU and a number of exciting activities to help support the NICU. JFL will also join many prominent buildings and landmarks that will be lit in purple on World Prematurity Day to symbolize hope for a healthy start for more babies worldwide. The JFL Purple Lighting for Prematurity Awareness will take at the hospital at 6 p.m.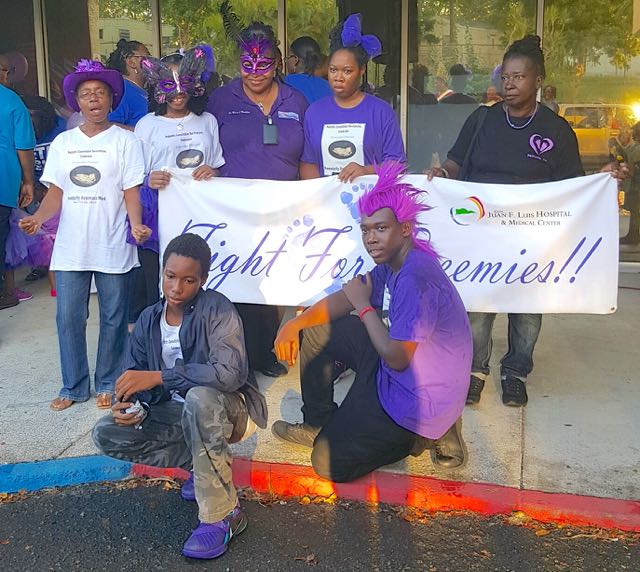 The month of November is nationally recognized as Prematurity Awareness Month, and JFL is committed to increasing awareness by engaging the community through education and activism, according to the hospital. The March of Dimes uses the month of November to draw attention to the plight of babies born too soon.
Roughly 15 million babies are born premature around the world each year, and more than one million of them don't survive their early birth. Prematurity Awareness Month events are scheduled nationwide throughout November to help shine the light on the serious problem of premature births.