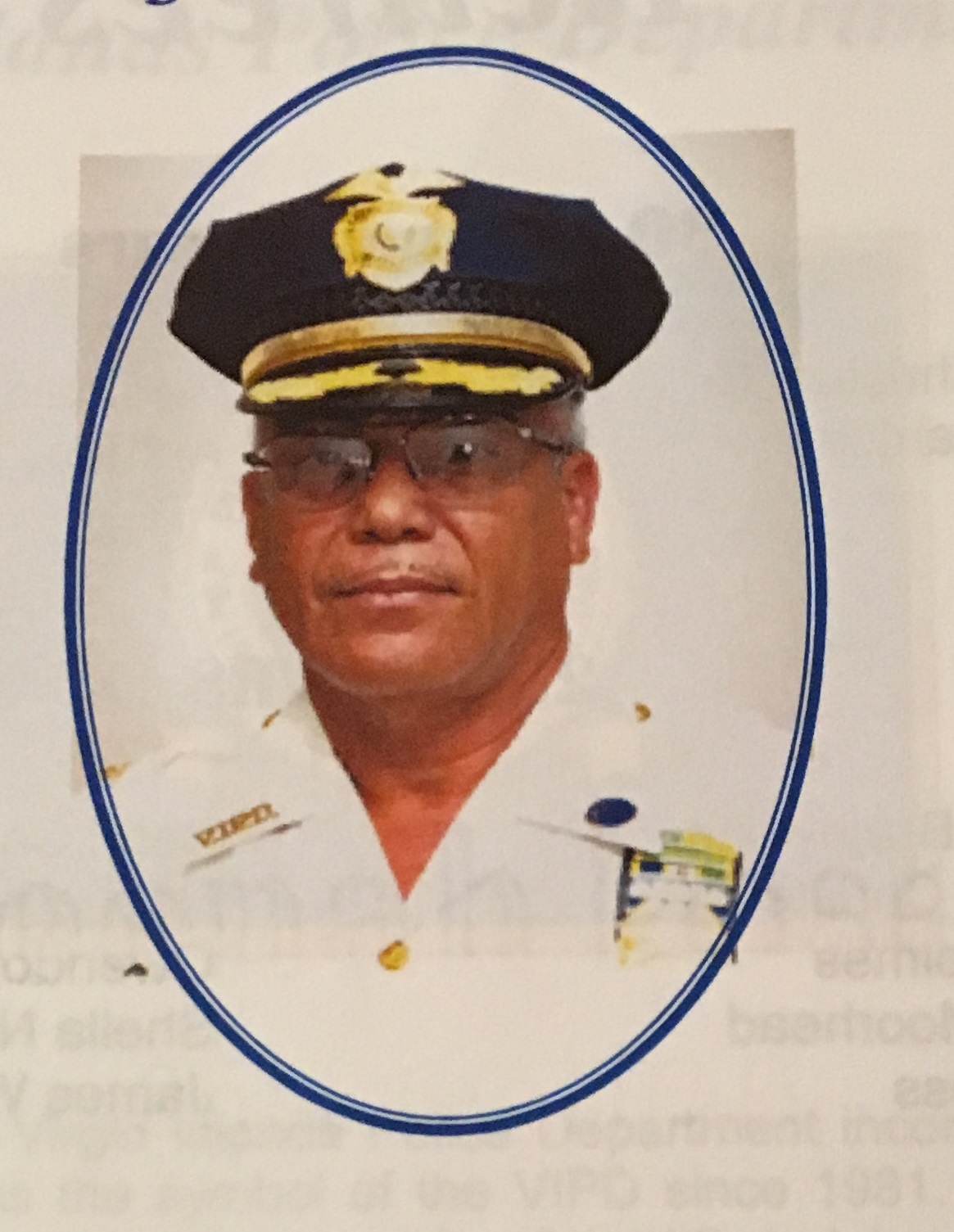 Angel L. Santos of Estate Whim passed died on Oct. 30. He was 62 years old.
He was preceded in death by his mother, Amada A. Santos; father, Benito Santos Sr.; brothers: Edwardo Parrilla and Juan Cecilio Santos; and sister, Maria Estelle Parrilla.
He is survived by his wife, Marilyn Santos; children: Angel Santos Jr., Michelle Ferguson, Stephanie Bennett, Angela Santos and Joshua Santos; grandchildren: Christian Carter Santos, Isiah Nelson, Amaris, Josiah and Amauri Ferguson, Jayden, Christian, Ashton and Alana Bennett; Jakeem Laurent, Delyno Brown and Aniah Walters; daughter-in-law, Tina Carter Santos; sons-in-law: Sterling Ferguson and Matthew Bennett; brothers: Benito Santos Jr., Miguel A. Santos, Enrique Santos and Roberto Santos Sr.; sisters: Ana M. Gonzalez, Norma Gonzalez and Juanita Matthew;
He is aslo survived by sisters-in-law: Elba Santos, Julia Santos, Angela Santos, Pauline Michael, Dina Michael, Alicia Husband, Gwendolyn McGee, Letticia Barnes, Stephanie Barnes, Violet Barnes-Howell and Gerri Weber; brothers-in-law: Enrique Gonzalez, Raymond Matthew Jr., Clarence Husband, Michael Joseph, Lionel Barnes Jr., Lloyd Barnes, Thomas McGee, Art Howell, James A. Weber III. George Michael Jr. and Anthony Michael; godchildren: Akeyla O. Clark, Roberto (Robby), Okeysha Boneque, Lawrence Beharry Jr., Herman Hendricks Jr., Teyona St. Rose, Tatiana Hodge, Tamia Hodge, Sheneika Joseph, Linroy Forde Jr. and others; as well as nieces and nephews too numerous to mention.
A viewing will take place at 9:30 a.m. and a funeral service at 10:30 a.m. on Friday, Nov. 20, at St. Patrick's Catholic Church. Interment will follow at Kingshill Cemetery.
All arrangements are by James Memorial Funeral Home Inc.