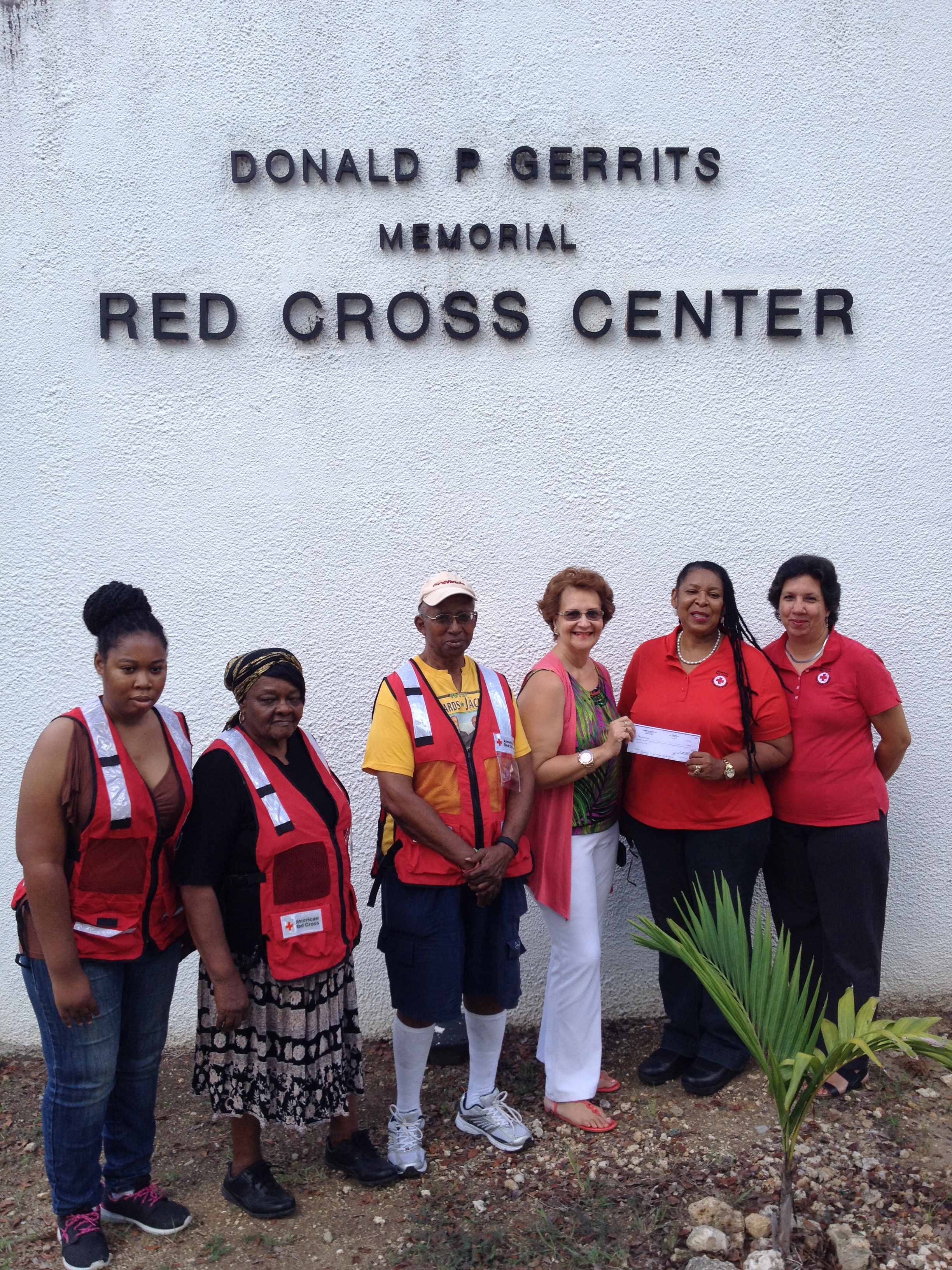 Caribbean Reservations Inc. selected the American Red Cross (ARC) of the Virgin Islands as a recipient of its donation to nonprofit organizations, due to the extensive work conducted by the Red Cross volunteers in the community with their disaster preparedness programs: Home Fire Campaign and the Pillowcase Project.
"We are very grateful to Ms. Averil Thomas and everyone in Caribbean Reservations for this generous donation, which will greatly help our disaster preparedness programs and our relief efforts when a family is affected by a disaster," said Marla Matthew, Disaster Program manager for ARC. The Home Fire Campaign launched in the territory in June, and, already, Red Cross volunteers and partners have installed over 750 smoke alarms on St. Croix, St. Thomas and St. John.
"The work our volunteers do in the community is possible as a result of the donations generously received by companies and individual donors who trust us to be present whenever a family needs the American Red Cross," said Lee Feliciano, regional executive for the American Red Cross Caribbean Region. The $5,000 donation was presented by Averil Christine Thomas, supervisor of the Caribbean Reservations Inc., and it was accepted by Marla Matthew, disaster program manager; Lily Alvarez, executive coordinator for ARC; as well as long-time volunteers Hyacinth Charles, Lawrence Christian and Chamarla Louis.
ARC carries out the organization's humanitarian services through its network of over 300 volunteers. To learn more about how to contribute to the American Red Cross USVI Chapter, call 774-0375 or 778-5104.