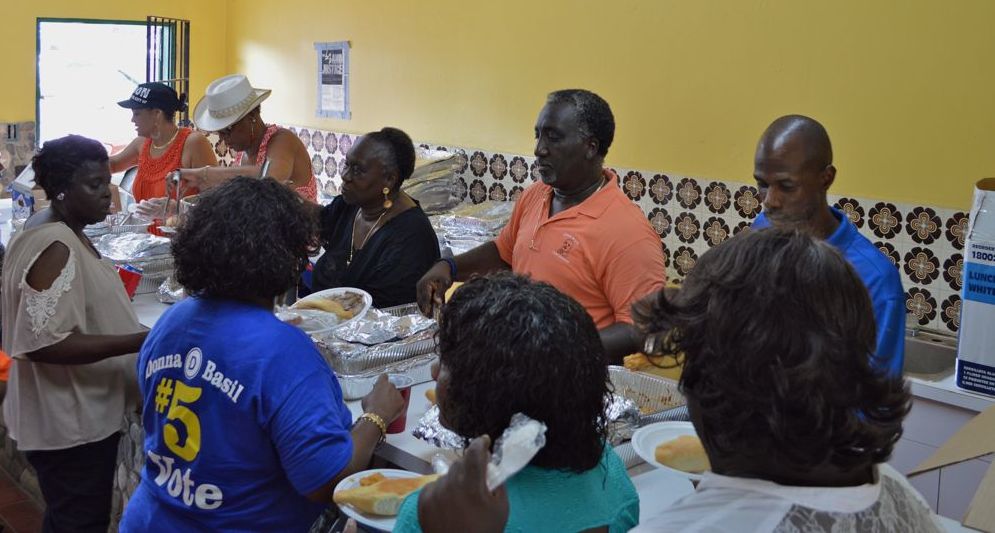 The 100th anniversary of "Bull and Bread," or Liberty Day, marking the publication of D. Hamilton Jackson's newspaper, The Herald, will take place Monday in the traditional Estate Grove Place location.
During the commemoration of the 20th century labor leader and civil rights reformer, community leaders will talk about Jackson's life and influence and volunteers will continue the tradition of serving up a free meal of roast beef and bread.
According to Raymond Williams, president of the Grove Place Action Committee, activities will begin at 8 a.m. and the ceremony will start around 1 p.m. at the D. Hamilton Jackson Park bandstand.
Morning activities will include a free health fair sponsored by St. Croix Rotary, Harborside Rotary, St. Croix Rescue and the V.I. Department of Health from 9 a.m. to 2 p.m. Screenings will include glucose, cholesterol and blood pressure in the DOH mobile van. Information and printed material on a number of health-related subjects will be available.
For the second year, Kai Nielson, Grove Place Action Committee member, will organize basketball, volleyball and softball competitions for elementary school students at the park's recreational facilities.
During the day, V.I. National Guard service members will guide activities for children, and various vendors will provide food and entertainment.
David Hamilton Jackson was born in 1884 and died in 1946. He attended law school, served as a police court judge and the first chairman of the St Croix school board. He is most recognized for his work a newspaperman and community activist.
In addition to publishing the Herald in 1915, Jackson initiated a general strike earlier that year to protest low wages. At the time, most St. Croix laborers worked on sugar cane plantations under harsh conditions for 20 cents a day. The six-week strike crippled a dozen estates and shut down the Bethlehem Sugar Factory at the peak of harvest. As a result of the laborers' action, wages were increased to 35 cents a day.
Hamilton attracted worldwide attention when he traveled to Denmark to petition the king for free and uncensored press. Reportedly, the newspaper's first edition was posted on an ancient baobab tree in Grove Place – sparking a spontaneous celebration that took place resulted in the slaughter of a bull and free bread and roast beef for the crowd.
After the U.S. purchased the territory in 1917, Jackson advocated full citizenship for Virgin Islanders. He objected to naval rule and contributed to the passage of the first Organic Act in 1936.
Jackson delivered the first Liberty Day speach on Nov. 1, 1927. Since then Nov. 1 has been known as Liberty Day, D. Hamilton Jackson Day and Bull and Bread Day.
"I am striving to emancipate myself from fears and superstitions by education, to the end that my children may not be slaves forever, striving to fulfill my duty to country as a loyal citizen and trusty unit of a great nation," he said that day.