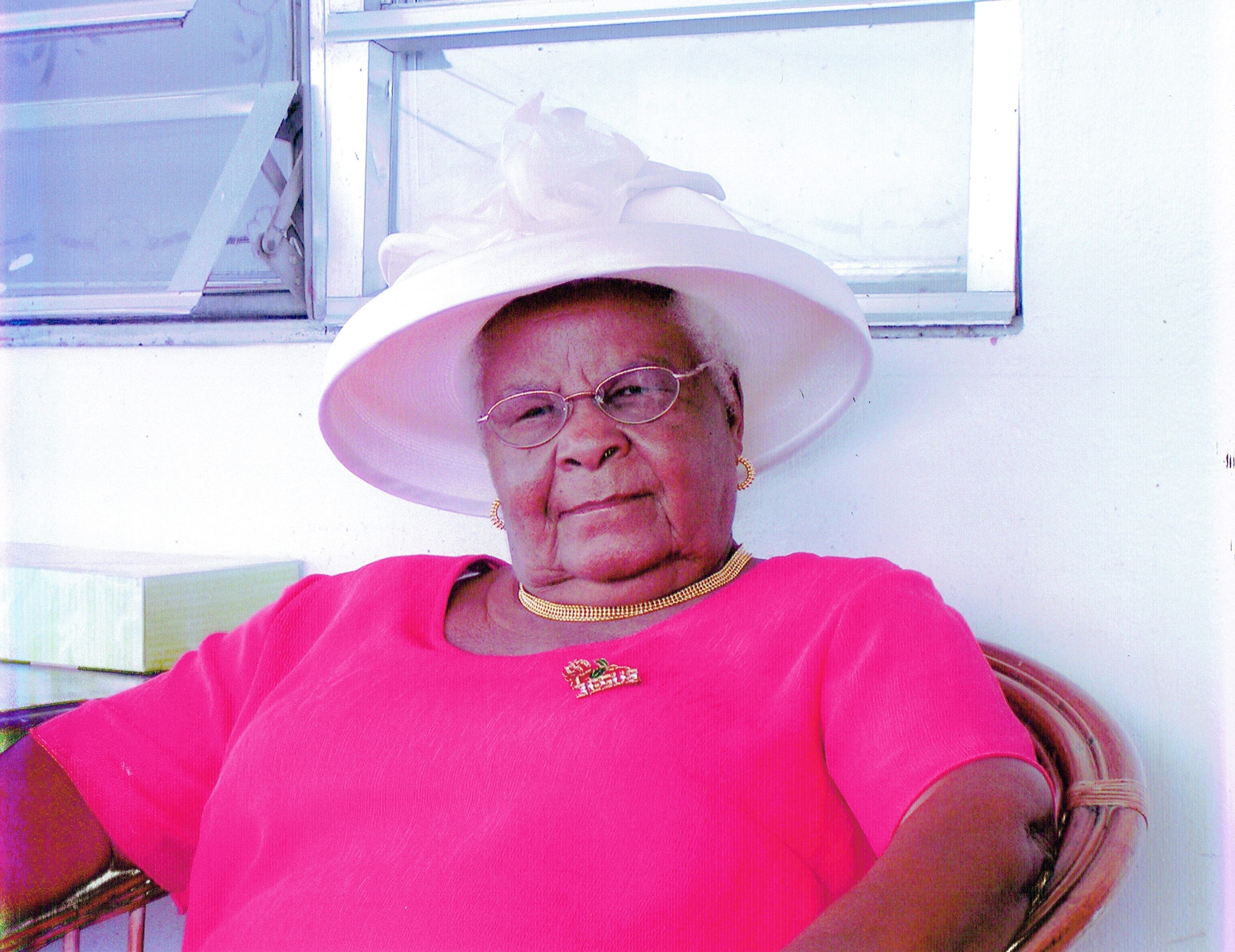 Lucie B. Felix died on Oct. 18.
She is survived by her sons: Virgil H. Williams Sr., Hugh F. Williams Sr., John B. Williams Sr. and Hilary Williams; daughter, Vira Taylor; grandchildren: Stacie, Virgil, Sheldon Sr., Natasha, Deshawn, Petra, Hugh Jr., Tanasha, Kathra, Anastasia, Ahatallia, Aristobulus, John B. Jr., and Tabitha;
She is also survived by great-grandchildren: Arshala, Devaughn, Gilana, Gilisa, Khayana, Javon, Asherray, Sheldon Jr., Jeshel, Ataleja, Brielle, Alyon, Alaysie, Makayla, Autanee, Sier, Richard, Taylor, Tyler, Kiara, Sanhia, Devin, Kaden, Elijah, A'Aleah, Aleya, Amaiah, Little L, Asia, Amiria, Frankkin, Jayden, Aleyus, Aristazeia, Kiarra and Montavious; three great-great-grandchildren; daughters-in-law: Jennifer Williams, Rose Williams and Betty Williams; and other relatives and friends too numerous to mention.
The family requests that mourners wear festive colors.
A viewing will be held from 3-5 p.m. on Thursday, Nov. 5, at Divine Funeral Services.
A second viewing will be held at 9 a.m. followed by a funeral service at 10 a.m. on Friday, Nov. 6, at Calvary Baptist Church, Upper Love. Interment will be at Kingshill Cemetery.
Arrangements are entrusted to Divine Funeral Services and Crematory. We own and operate our own crematory. Let us offer you a Dignified Funeral, affordable by all. Tel: 773-0003/fax: 773-3003.