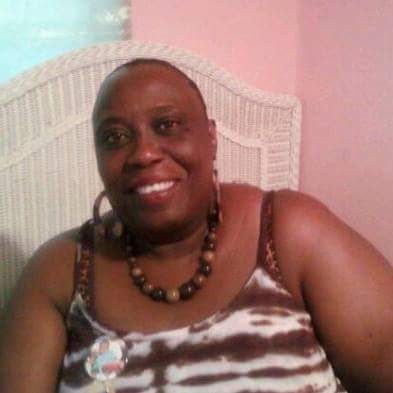 Miriam Harris, also known as "Mirie," died on Oct. 19.
She was preceded in death by her mother, Florence Harris; and father, Joseph Harris.
She is survived by her daughter, Cherrice Nielsen; sons: Cyril Nielsen Jr. and Cai Nielsen; sisters: Delores, Inez, Rita and Jannette Harris; brother, Ohanio Harris Sr.; grandchildren: Calik, Caleem, Caleed, Cyril III, Lyneshia, Chaniya, A'Jaida Nielsen, Ah'Kielah Chalaya, J'Shadeda Heywood, Ra'Sheen, Ra'Heem, Ra'Keem, Ra'Kheel Velazquez, Ra'meel Serrano and Ro'Che Smith; cousins: the Springer, Johannes, Parris, Hanley, Henry and Hewitt families; special friends: Nikki Murray, Rosa Charles, Charles Fontaine, Patricia Irvin, Pascula Saldana and the entire Paradise Mills Community; and other relatives and friends too numerous to mention.
There will be a viewing held at 9 a.m. followed by a funeral service at 10 a.m. on Tuesday, Nov. 3, at St. Paul's Anglican Church, Frederiksted.
Arrangements are entrusted to Divine Funeral Services and Crematory. We own and operate our own crematory. Let us offer you a Dignified Funeral, affordable by all. Tel: 773-0003/fax: 773-3003.