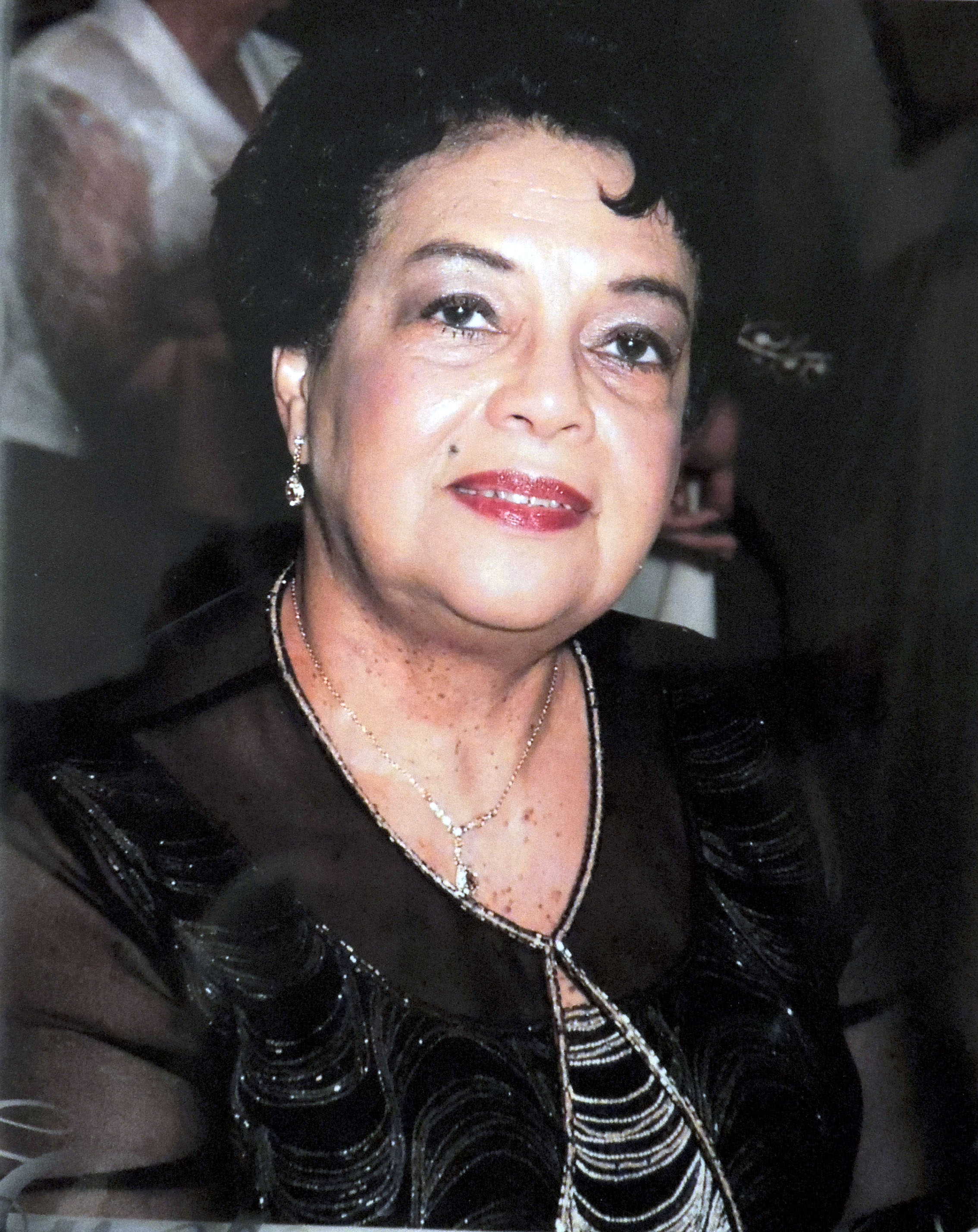 Olive Elena Latimer DeChabert, graciously and courageously, entered into eternal peace on Tuesday, Sept. 22, at the Mary Manning Walsh Hospice in New York City. She was 77 years old.
Olive was born on St. Croix, in the beautiful U.S. Virgin Islands, on May 20, 1938. She is the beloved daughter of the late Otto V. Latimer Sr., and Rita (Hodge) Latimer. She graduated in 1956 from St. Patrick's High School and worked at VICorp for a few years. She was briefly married and then moved to New York City in the 1960s, a city she cherished dearly. Olive's administrative/ computer technology career spanned over 42-years –17 years working for the International Paper Company and more than 25 years with Status Data, until she passed.
Olive was full of life and had an amazingly positive spirit. Her love for life and learning encompassed all facets of life – travel, art, photography, computer technology, languages, history, music, puzzles, books, shopping, movies and games of chance. Most of all, she had a huge soft spot in her heart for all her family. She travelled all over the Caribbean. Olive and her beloved companion, Bob, made the island of Aruba their favorite destination for over 37 years. Olive leaves with us memories of her fabulous New Year's Eve family parties and her delicious chicken salad recipe.
She leaves her loving memories to be cherished by her beloved companion of 46 years, Robert Seignious; loving sisters and brother: Myrtle Latimer Richards, Phyllis Latimer Vickers, Otto V. Latimer Jr.; sister-in-law, Ann Latimer; adoring nieces and nephews: Ruth Latimer, Vivian Latimer, Rita C. Richards, Janine Richards-Cornelius and her husband James, Thelma Patrice Gloster and her husband Vance; Angela Cheney and her husband Curtis, Jeannine Latimer Henderson, Trudi Latimer, William Richards III, Kenneth A. Richards and his wife Jackie, Michael A. Jackson Sr., Evan Russell Jackson Jr., Addison Latimer, Quincy Latimer and Roan Latimer.
Olive also leaves special cousins: Rosie Mackay, Walter "Rocky" Mackay, Kathleen Mackay, Coleen Hodge and Dean Hodge and his wife Rhea; best friends: Alice Mercer Berkel and Amy Yung; special friends: Gerda Mercer Shannon, Mary Mercer Centeno, Gloria Ovesen Kelsey and the Class of 1956 at St. Patrick's School, along with cousins, great nieces, great nephews and many other relatives too numerous to mention.
Olive also leaves her manager of over 25 years, Jerrold Weinstein, and her work family at Status Data.
She was predeceased by her parents: Otto and Rita Latimer; brothers: Vincent and John Latimer; and sister, Norma A. Jackson.
Olive is a descendant of the Ramsey, Hodge, Jordan and Latimer families of Frederiksted, St. Croix, USVI.
A Celebration of Life service was held at Benta's Funeral Home on Saturday, Oct. 3, in New York City.