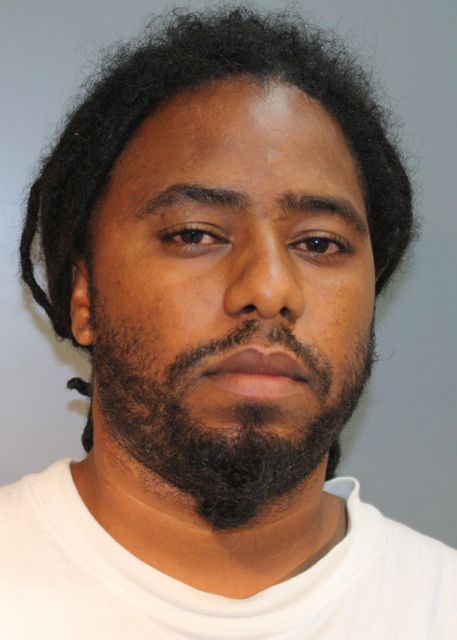 Kishawn Lopez, 27, of Estate William's Delight was arrested at 9:34 p.m. Sunday after an incident in which police said he fired at officers who had pursued him in a chase.
According to the V.I. Police Department, officers on patrol saw a vehicle being operated erratically as it traveled west on the Queen Mary Highway. The officers followed the vehicle and pulled it over on West Airport Road.
Approaching the car, officers said they requested the vehicle's operator, who was speaking on his mobile phone, to end his call. Police said the suspect then suddenly sped off at a high speed and the patrol unit followed the vehicle at a distance.
As officers followed the vehicle, the suspect damaged the under carriage to the vehicle, causing an oil leakage. The suspect's vehicle eventually became disabled in the Mt. Pleasant-West area.
As the patrol unit approached, police said the suspect got out of the vehicle and fired at least one gunshot at the officers before fleeing the area on foot.
A check of the vehicle's registration showed that it was registered to a woman later identified as the suspect's girlfriend. Officers said they made several checks of the residence and contacted the suspect, who was positively identified by the officers involved.
Lopez was arrested and charged with first-degree reckless endangerment.
Bail was set at $10,000 and Lopez was remanded to the Bureau of Corrections pending his advice of rights hearing.