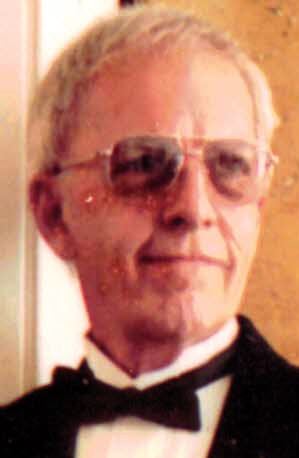 Philip Bay Shuman died on Sept. 27 after a brief illness. He was 77. A smart, kind, curious and hardworking husband, father and friend, he and his wife, Marsha, have been residents of St. Croix since 1971. For more than four decades he was a pivotal contributor to the island's engineering and telecommunications industry.
Born April 18, 1938, in Chicago, Ill., to Alton and Margaret Shuman, he graduated from New Trier High School in Wilmette, Ill., in 1956. He graduated from Northwestern University in 1962 with a BSEE degree. He was a member of the Business Honorary Fraternity at Northern Illinois University and worked on his MBA until moving to St. Croix. He was a licensed U.S. Merchant Marine Officer as a radiotelegraph operator, a lifetime member of the Masonic organization, and also a Shriner.
He started out as an amateur radio operator at the age of 13, followed by a lifetime membership in the ARRL and the IEEE. He worked as first radio officer on the S.S. North American, sailing the Great Lakes the summers of his college years. He took a year off from college to work as the chief dispatcher for the Illinois State Police, which he then continued while in school. His five-year program at Northwestern U. required a year of work in his chosen field. He worked for Illinois Bell Telephone for that year, which was where his father worked. Upon graduation, he worked for Motorola, designing communication systems for public safety organizations. He then changed direction and took a sales job at Motorola selling the equipment for public safety throughout the state of Wisconsin.
He married Marsha Graff in 1966 and moved to Glenview, Ill., where they lived with their children Sara and David until 1971. Upon arrival on St. Croix in 1971, he was hired by VAST, a Navy contractor in Frederiksted. He ultimately became manager of the facility before the contract ended. Meanwhile, he and John Williams, his good friend and manager, started WIRES – West Indies Research and Engineering Services, which still exists today. They primarily serviced marine vessels for HOVIC and then HOVENSA, in addition to radio surveys for private charter services. When the marine industry dwindled, he took a position as manager of Network Services Global Network Operations division for AT&T of the V.I., where he worked up to the day of his death.
He also provided engineering services over the years for WSTX, Isle 95, the Artificial Upwelling Project at Rust Op Twist, as well as the Fairleigh Dickinson University marine biology lab at the east end and Hydrolab, the underwater research facility operated by the university for NOAA at Salt River.
He was an active member of the community, not only using his technical skills but his creativity. His involvement included working with Island Center Theater as a lighting and sound engineer as well as on-stage talent; Pony Club; Community Chorus; Dolphins; VITEMA director and later volunteer; CERT; Communications Coordinator from inception for the triathlon.
He is survived by his wife of 49 years, Marsha; sons: David and Michael; daughters: Sara and Gail, and their immediate families; as well as cousins, nieces, nephews and grandchildren
A memorial service will be held at 3 p.m. Sunday, Nov. 8, at the Botanical Gardens. In lieu of flowers, the family asks that a donation be made in his name to From the Top, an organization he supported that is dedicated to helping young musicians — https://secure.fromthetop.org/,
The family wishes to extend their appreciation to all the staff of the Juan F. Luis Hospital for their professional care and personal concern.