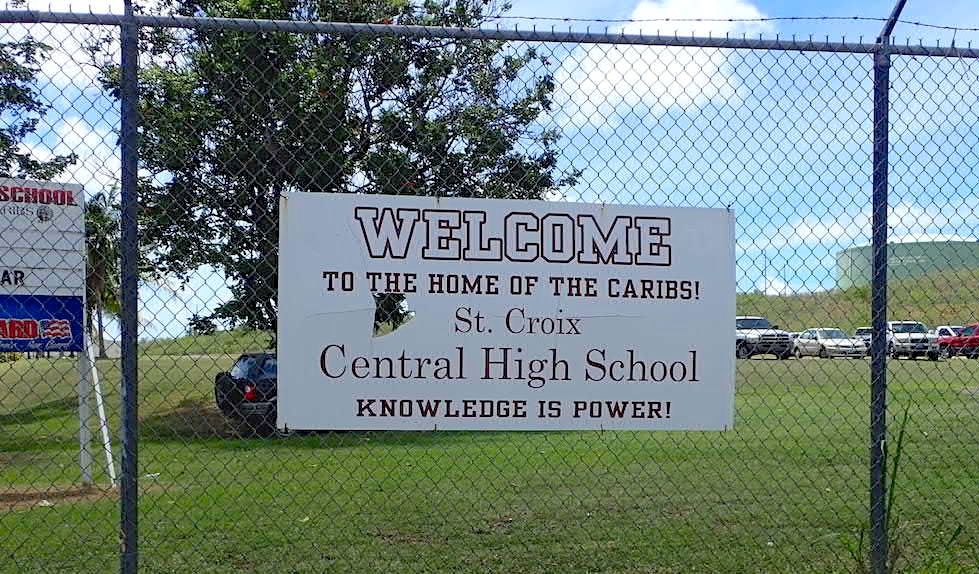 Enough St. Croix Central High School teachers staged a sickout on Thursday so that classes were canceled and students waiting for transportation home viewed educational videos and participated in other activities, according to a faculty member who did not want to be identified.
Around noon, a police car and officer were seen at the entrance of the classrooms and several adults with identification badges were seen walking around the premises. None of those who were asked said they were aware of any action by the teachers and said to talk to the administration.
CHS Principal Janasee Sinclair also said she "didn't know" about any teachers' protest and would not respond to any other questions. She prohibited photos of classrooms and said no photos were allowed of students.
Later in the day, Education spokeswoman Cynthia Graham returned a call for the superintendent of St. Croix schools. She said 22 teachers called in sick and two others reported for class but signed out later. Graham said only CHS educators participated and the Education Department doesn't know what precipitated the action.
Alfredo Andrews Elementary School had been closed earlier due to a water line break and some monitors and paraprofessionals were diverted to Central High to help supervise students.
Graham said Education still has not been advised about the reason for the sickout.
Education Commissioner Sharon McCollum called for a meeting Thursday with the Teacher's Union, Graham said, but the representative did not show up, but the department doesn't suggest the American Federation of Teachers called for the job action, Graham emphasized.
"The commissioner can't speculate this is about raises," Graham said. "She has made it public she is concerned that teachers haven't had increases in maybe seven or eight years."
A call to Rosa Soto-Thomas, AFT president, was not returned by Thursday night.
Graham said Central High will open at the usual time Friday. And because Andrews will remain closed another day, support staff will work at CHS again.
Education officials hope to meet with union representatives tomorrow, Graham said.