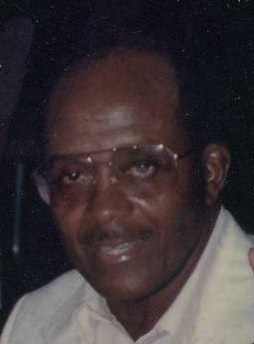 Irvin Belmont Mullgrav, also known as "Dampy," of Frederiksted died on Sept. 25, on St. Croix. He was 90 years old.
He was preceded in death by his daughter Karen Mullgrav.
He is survived by his wife, Helena Washington Mullgrav; son, Rick T. Mullgrav; grandchildren: Tamara, Evette, Erika and Ricky Mullgrav, and Shanya Stoute; great-grandchild, Jonathan Hannah; daugher-in-law, Sharon Mullgrav; nieces: Anita Mullgrav, Diane Mullgrav, Carolyn Mullgrav, Rosemary Mullgrav, Rosemarie E. Mullgrav, Valarie Mullgrav-Ray, Loma Lightburn-Abel, Doris Mullgrav-Mason, Angela Mullgrav and Carla Mullgrav; nephews: Alan Jr., Ralph, Lionel Jr., Arnold Jr., Darwin, Elroy, Martin and Andre Mullgrav, and Clinton Lightburn; special friends: Jimmy and Diana Warren, Leroy Bates, Neville Illedge, Melody Rames, Kathy Arnold, Earl and Phyllis Charles, Eunice Tranberg, Willie and Louise Hanson, and Cherie Gordon Nurse; as well as other relatives and friends too numerous to mention.
A viewing will take place at 9 a.m. and a funeral service at 10 a.m. on Tuesday, Oct. 6, at St. Paul's Anglican Church. Frederiksted. Interment will follow at Kingshill Cemetery Veteran Section.
All arrangements are by James Memorial Funeral Home Inc.