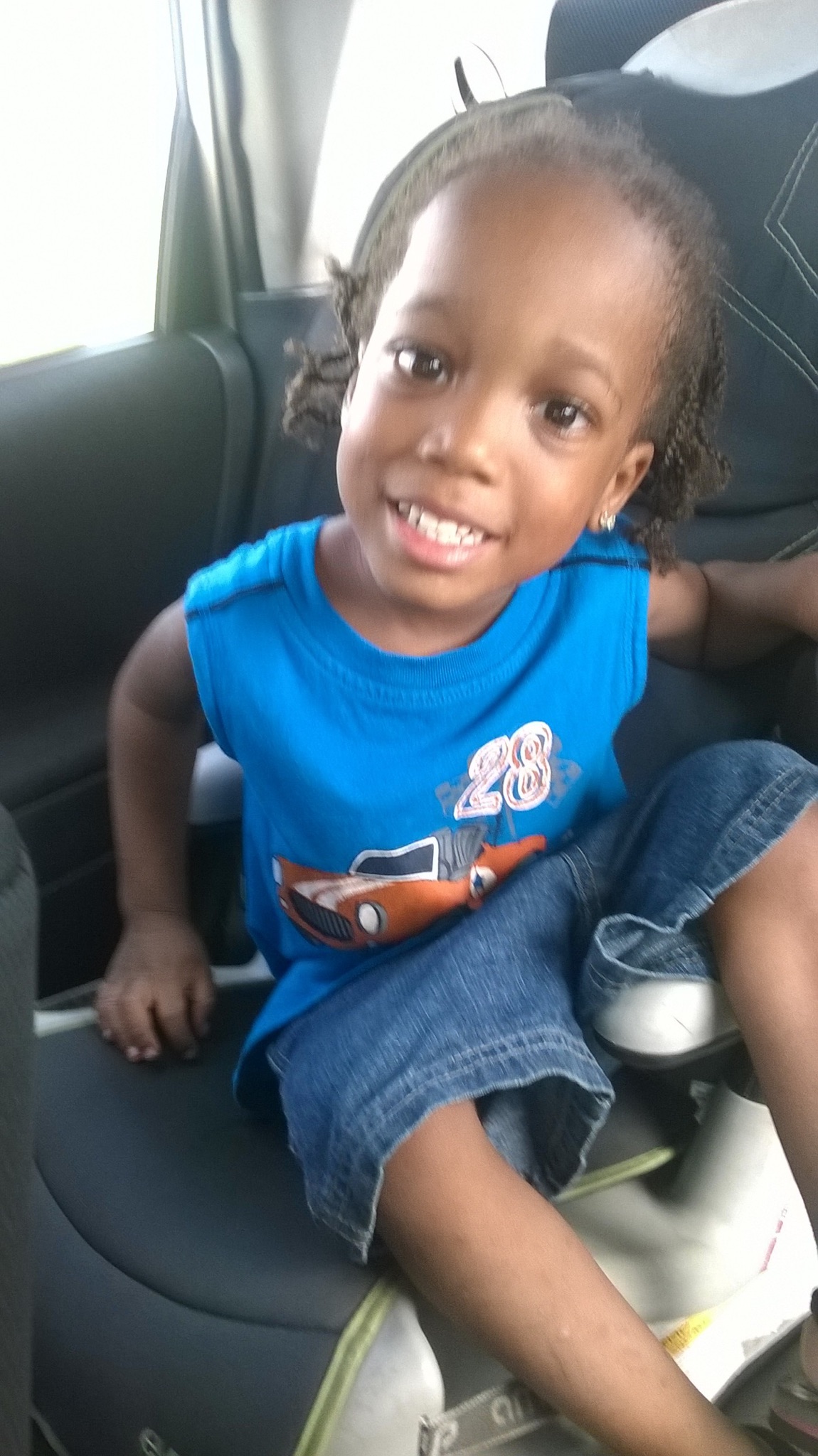 Amarie Albert Andrew died on Sept. 7.
He is survived by his mother, Jahkeisha Farrell; father, Albert Andrew; grandmothers: Rochelle Simmonds and Monica Andrew; great-grandmother, Lynette Simmonds: great-great grandmother, Mariam Parris; grandfather, Michael Farrell; great-great grandfathers: Charles Farrell and Russell Simmonds; sisters: Jahleya Farrell and Mekia Andrew; brother: Mekhai Andrew; stepbrother, Josiah Southwell; great aunts: Rayne and Rayelle Simmonds, Arleene Bird and Maureen; and uncles: Hashim Carr, Jah Quri Ovesen, Halim Rosa, Sheldon Stanislas, Kareem Browne Jr., Abbott Andrew, Roy, Ronald and Rasheed Simmonds, Dr. Selwyn Rogers Jr. and Russell Simmonds Jr.
He is also survived by his great uncle, Stacey Ambrose; godmothers: Lairaly Denton and Neosha Poleon; godfathers: Jermal Randolph, Raheem Smart, Shaquille Fawkes, Mickey Poleon, Rahmar Smart and Glynn Theodore; cousins: Amarley Stevens, Nahquai Williams, the Parris family, the Farrell family, the Williams family, and other cousins too numerous to mention; special friends: Malchi Monsanto and family, Jaheal Matthews and family, Prisca and family, Auguste and family, Rasheem Andrew and family, and Frederick I Headstart; as well as other relatives and friends too numerous to mention.
The family requests that mourners please attend in bright colors.
A viewing will be held from 3-5 p.m. on Wednesday, Sept. 23, at Divine Funeral Services Chapel.
A second viewing will take place at 9:30 a.m. followed by a funeral service at 10:30 a.m. on Thursday, Sept. 24, at St. Patrick's Catholic Church. Interment will be at Kingshill Cemetery.
Arrangements are entrusted to Divine Funeral Services and Crematory. We own and operate our crematory. Let us offer you a Dignified Funeral, affordable by all. Tel: 773-0003/fax: 773-3003.