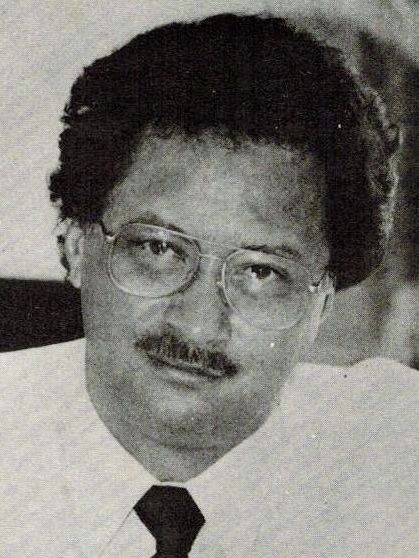 Former lieutenant governor, Superior and Territorial Court judge, attorney general, and attorney, Julio Brady died Wednesday on St. Croix after a long illness. He was 73.
"He was charming, a gentleman and a fine lawyer," St. Croix Attorney Jay Isherwood said.
He said that Brady brought excellence to everything he did.
In a Wednesday press release, Gov. Kenneth E. Mapp announced he had signed a proclamation honoring Brady's life and ordered all flags to fly at half-staff until sunset on the day Brady is buried.
"Our Virgin Islands community has lost one of its most dedicated and one of its most accomplished native sons. His influence is in every aspect of our political and legal development," Mapp said.
Mapp and Brady were friends, and the governor said he was thankful that not too long ago he had the opportunity to spend a Sunday afternoon with Brady and his wife Gwen at his home.
"We talked about his health, the politics of the day and good old fashioned melee," Mapp said. "Julio also made a mean salt fish gundy and he tried to teach me to do the same."
Mapp said Brady served as his attorney in personal matters on several occasions. They included his 1989 defense of Mapp in his case against the Legislature. Mapp had been ousted from his seat by the Legislature for failing to reregister in the Virgin Islands after he voted in a Georgia primary election.
"I trusted his intellect and his counsel," Mapp said.
Brady's career also included some other high-profile cases. According to "Profiles of Outstanding Virgin Islanders," Brady served as the chief prosecutor in the 1979 Fountain Valley murder trial on St. Croix.
Lt. Gov. Osbert Potter was among several public officials who sent their condolences.
"The news of Julio Brady's passing was received with a heavy heart. He was a humble public servant; a man who dedicated his life to the people of the Virgin Islands," Potter said.
"I admired and respected him for his legacy in all that he has done for this territory," Potter continued. "The territory has lost a gentle giant who had rightfully earned the distinction of being an outstanding Virgin Islander."
Sen. Janette Millin Young added her voice to those expressing sympathy. "We mourn the passing of an extraordinary, talented and gifted public servant who dedicated his life to the people of the territory in numerous capacities with distinction, integrity and dedication."
"He leaves a legacy of public service that will be difficult to match and should serve as a source of pride for his family, loved ones and many friends and supporters," Millin Young said.
Sen. Kenneth Gittens said that when he heard of Brady's death, he thought of just how influential he had been.
"To say Judge Brady was accomplished would be an understatement," Gittens said.
Gittens noted that Brady was known for his mild mannered temperament, but has also been known to lay down the law to roadblock injustice on any front when necessary. He said Brady was a man of integrity and fairness.
Sen. Novelle Francis said he was fortunate to call Brady a friend.
"I will remember Judge Brady as someone who was always willing to share his political and legal opinions with me," Francis said.
Francis said Brady was someone he admired for his honesty and intellect, but most of all his deep and abiding love for his family and the territory.
"He was a true public servant who served our community well," Francis said.
The St. Thomas-born Brady served as lieutenant governor from 1983 to 1987 with then Gov. Juan F. Luis. He was defeated by the late former Gov. Alexander A. Farrelly when he ran for governor in 1986.
In a 1986 interview while he was running for governor, Brady commented on a long list of issues still prevalent in the territory. He said the territory should take pride in being a melting pot.
"I stand for uniting our people," he said.
Brady said he was the best person to be governor by virtue of his training and experience as well as his definite ideas about improvements he'd make.
"I'm at heart a public servant," he said. "The most logical and beneficial role I could play would be that of governor."
From 1992 to 1994, Brady served as a judge in Territorial Court, Superior Court's previous name. Former Gov. Charles W. Turnbull appointed him in 2006 to serve as a Superior Court judge, a post he held until he retired in 2012.
"He was the judge you always wanted to appear before," Isherwood said, speaking about Brady's fairness and willingness to listen.
On behalf of the Supreme Court and the Judicial Branch of the Virgin Islands, Chief Justice Rhys S. Hodge said Brady had an unyielding commitment to the practice of law in the Virgin Islands and an exemplary career of public service.
"He served with distinction as a judge of the Superior Court and a designated justice of the Supreme Court on many appellate cases. He was a true stalwart of the legal profession and the judiciary. We mourn the loss of a great jurist and a true friend of the Virgin Islands," Hodge said.
When appointed to the Superior Court, Brady was working as an in-house attorney for Innovative.
He had also served as chairman of the territory's Republican Party after switching his allegiance from the Democratic Party. And from 1980 to 1982, he served as state chairman of the territory's Democratic Party.
"I was honored to serve as his vice-chair," former Delegate to Congress Donna M. Christensen said.
Christensen said the territory lost a bright star but the rich legacy he leaves will shine in these islands forever.
While much of his career was spent in private practice, he served as the territory's attorney general from 1995 to 1999; as the territory's first federal programs coordinator in Washington, D.C., from 1979 to 1982; as U.S. attorney for the Virgin Islands District from 1973 to 1975; and as an assistant U.S. attorney from 1971 to 1973.
Brady was a public defender for the Legal Aid Society of New York from 1969 to 1971.
Brady graduated from New York Law School in 1969. He also holds a bachelor's degree in English and philosophy from Catholic University of Puerto Rico. He graduated in 1964.
Before heading off to law school, he worked as an interviewer for the V.I. Employment Security Agency on St. Thomas.
He is survived by his wife, Gwendolyn Hall-Brady, who serves as the territory's banking and insurance commissioner in the lieutenant governor's office, his daughter Julie-Marie, his son Andrew, and his grandchildren.
Government House spokesman Kim Jones said Brady's body would lie in state. Arrangements are pending.