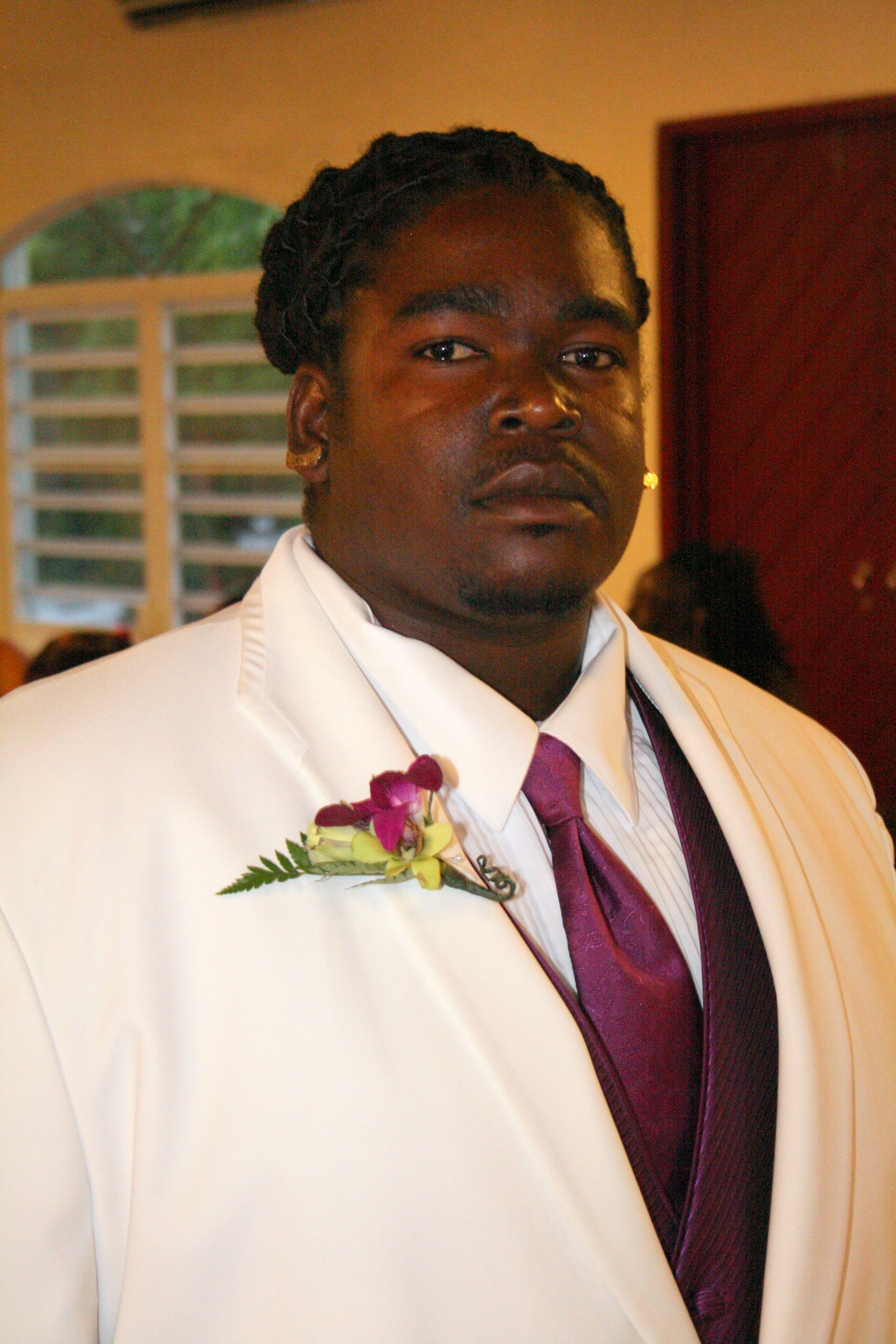 Jermaine "Bird" Williams departed this life on Sept. 4. "Bird," as he was affectionately known by many, was a husband, son, father, family and friend to many.
He leaves in mourning his loving wife, Adeja Williams; sons: Shamarie Hernandez and Joseph Phillip Williams; daughter, Jer' Maya Williams; mother, Violet L. Matthew-Chapman, whom he loved dearly; twin brother, Jeremy "Beek" Williams; life-brothers: Dean Joseph and Rory Deterville; sister, Larvida Chapman; life-sister, Julie Deterville; sisters-in-law: LaSherice Willams, Alehna Rivera and Dianna E. Arthurton; brother in-law, Dave D. Arthurton Jr.; aunts: Mary Garlington, Nadine M. Barnes, Orily Matthews, Denise Fredericks, Jozette Matthews and Josephine John-Lewis; uncles: Vernon Matthews, Jerome Matthews, Richard Matthews, Stephen Delamos Matthews, Altmore Frederick and Ernest Bess; and nieces: Ladasia Younger, Shadai Sheriff, Janiah and Jalayah Williams.
He is also survived by nephews: Raheem and Rakeem Mc Bean, and Clancy Williams; special cousins: Rodney and Russel Matthews, David Joseph, Dawayne Joseph, Deborah Joseph, Floyd Michael and Ivan James; godchildren: Jermaya Phillip, K'Marley Woodley, Amelia and Almir Emanuel, Diandre Joseph and Frank Thomas III; adopted grandmother, Primrose Joseph; in-laws: Dave and Denise Arthurton; special friends: Deterville family, Petersen family, Kenya Brandy and family, Marlon and family, Keshia Milligan and family, Ferdinand Maynard and family, Bethsaida Berrios and family, James family, Joseph family, Christian family, Orsha Matthews and Rosado family, Arthurton family, Isidor family and Alexander family; as well as other family and friends too numerous to mention.
A viewing will take place at 9 a.m. followed by a funeral service at 10 a.m. on Monday, Sept. 21, at New Testament Church of God, Estate Whim. Interment will be at Kingshill Cemetery.
Arrangements are entrusted to Divine Funeral Services and Crematory. We own and operate our crematory. Let us offer you a Dignified Funeral, affordable by all. Tel: 773-0003/fax: 773-3003.