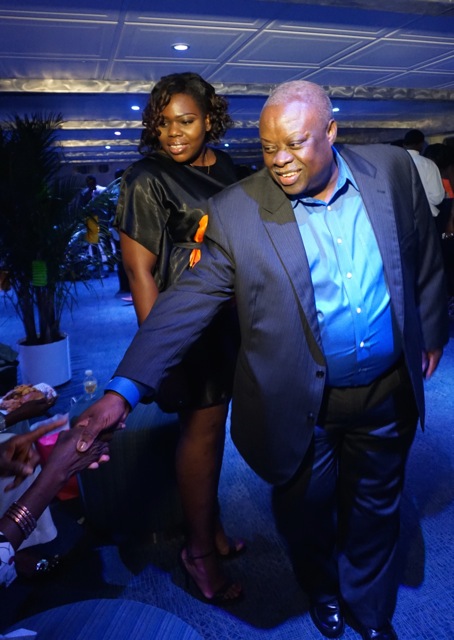 Representatives from the Virgin Islands government were in New York this Labor Day weekend to engage an important tourism market and stir up support from the mainland faithful.
Territory officials said the "northeast corridor," and New York in particular, was the biggest draw for Virgin Islands tourism and one they're eager to expand.
The Ambassadors program, which enlists former V.I. residents in the northeast to act as walking-talking billboards for the islands, has evolved dramatically over the years.
Back in August of 2011, then-First Lady Cecile deJongh hosted an intimate Virgin Islands box at the U.S. Open tennis tournament meant to advertise the islands to attending press.
In September 2013, the Ambassadors met at rapper Jay-Z's 40/40 Club where a Virgin Islander was manager.
This weekend Gov. Kenneth Mapp and company took in a Yankees game, appeared on a local Fox News broadcast, bounced on a party boat, attended a Caribbean celebration in Harlem and attended the annual West Indian American Day Carnival, where Mapp was one of the honorary grand marshals.
The second such visit for Mapp in his first nine months in office, the event was a win for tourism and an important evolution in the Ambassadors program.
Beyond Mapp, the V.I. emissaries in New York this week included Tourism Commissioner Beverly Nicholson-Doty, pop star Pressure and several members of Mapp's team, including Chief of Staff Randy Knight, Deputy Chief of Staff Rochelle Corniero Todman, Property and Procurement Commissioner Randolph Bennett and V.I. Port Authority Director Carlton Dowe.
Government House spokeswoman Kimberly Jones said the large contingent was necessary because the schedule included meetings with potential economic development partners in talks with the Department Tourism.