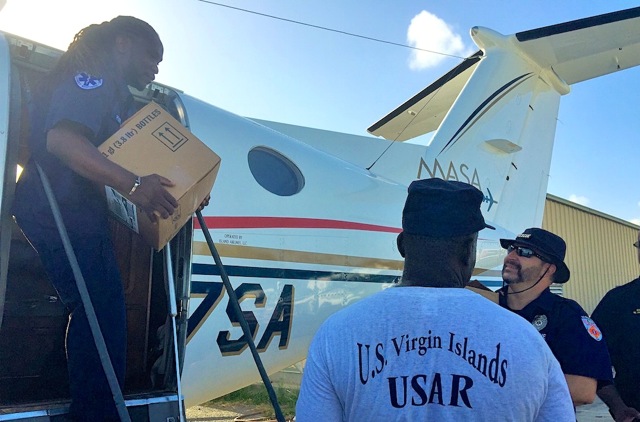 St. Croix Rescue deployed three members to Dominica on Sunday – Team Leader Assistant Chief Modestus John-Baptiste, Lt. Eugene Phipps and Cmdr. David Goodrich – and another 20 Rescue members are prepared to deploy if needed.
According to St. Croix Rescue, the team responded to a request from Dominica's deputy fire chief, Farley Riviere, who is the acting chief of the Dominica Fire and Ambulance Service. The St. Croix Rescue members will be working with that island's Fire Service while in the country.
The St. Croix members' missions include: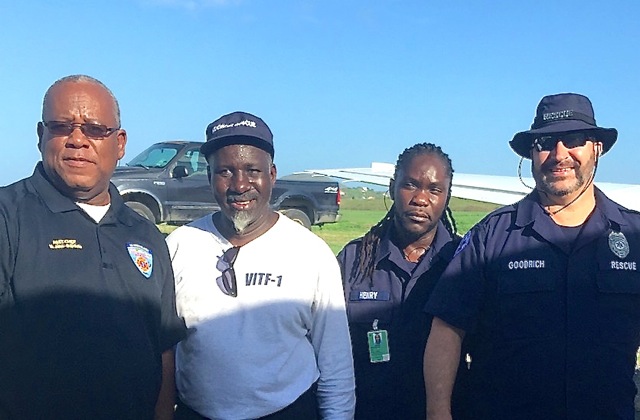 – Fire Station Coverage – to provide manpower for fire stations to allow firefighters and EMTs to go home and secure their families and their homes;
– assisting the national disaster coordinator of Dominica with damage assessments;
– supporting medical operations and operating a field medical clinic;
– promoting the good will of the people of the US Virgin Islands. This mission is supported by the Caribbean Association of Fire Chiefs;
– and providing overall disaster response efforts in support of the Caribbean Disaster Emergency Management Agency and the National Disaster Coordinator of Dominica. CDEMA is a regional intergovernmental agency for disaster management in the Caribbean.