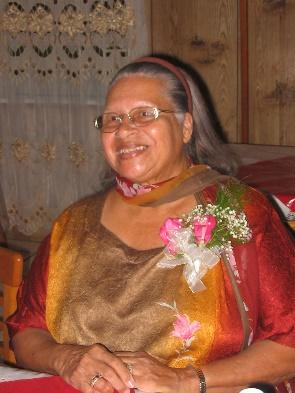 Dorothy van Putten Lake, our beloved mother and grandmother, passed away on Wednesday, Aug. 26, 2015, at her home. She was born on March 16, 1931, in Christiansted, St. Croix.
Mrs. Lake was preceded in death by her husband, Richard C. Lake of Antigua; and her parents: Pastor Clifton G. and Maude C. van Putten.
She leaves behind her five children; Blandell Lake-Rice, Zandra Lake Petersen, Angela Lake, Carla Lake and Roderick Lake; son-in-law, Donald Petersen Sr.; stepchildren: Aloma Shaw, Robert C. Lake, Edgar O. Lake and wife Janet; sisters: Thelma Alice and Louise; brothers: Carlyle, Huan, Meade, David, Frederick and Paul van Putten; 11 grandchildren; 14 great-grandchildren; numerous nieces and nephews, including: Judy Guzman, Clifton and Harold van Putten, Dr. Clifton Davis, Dr. Jeanette Greaves, Michelle and Paul van Putten II, and other family members too numerous to mention; and lifelong friends: Sarah James and Magnolia Simpson. Prior to her husband's death, she also lived in Surinam, South America; then she worked alongside her husband at The Lakes New Market in Antigua. Upon relocating back to St. Croix, she worked at the Department of Health and Gov. Juan F. Luis Hospital and Medical Center, until her retirement in 1991, after 20 years of service.
Special thanks to her caregiver Martha George, Seaview, Continuum Care, Dr. Angel Lake, Dr. Lyn Campbell, Dr. Germain Owen and staff, and all who uplifted her in prayer, called and visited her, and sent messages. Funeral services will be held on Monday, Sept. 7, at Faith Seventh-day Adventist Church, Frederiksted. There will be a viewing at 11 a.m. and a service at noon. Interment will follow at Frederiksted Cemetery.
Arrangements are entrusted to Divine Funeral Services and Crematory. We own and operate our own crematory. Let us offer you a Dignified Funeral, affordable by all. Tel: 773-0003/fax: 773-3003.