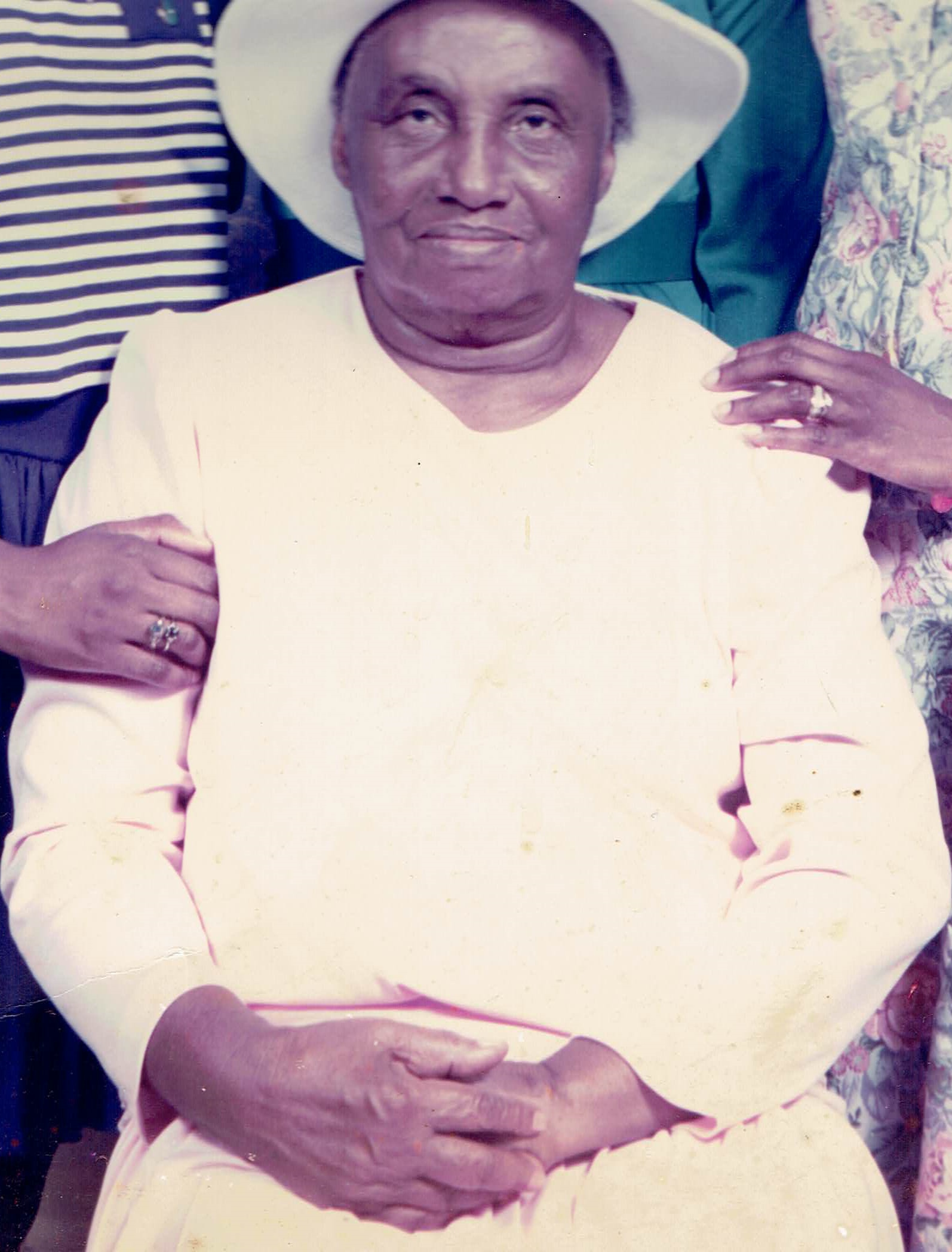 Ancilla Julius died on Aug. 7
She is survived by her daughters: Phoebe Anne Mitcham and Anne Skelton; grandchildren: Paul Mitcham, Daniel Mitcham, Joseph Mitcham, Cheryline Bishop, Charles Mitcham, Therielda Carr, Bernadine Francis, Nahum Skelton and Cassandra Ulrich, and great-grandchildren: Glenneva Mitcham, Desmond Mitcham, Monica Mitcham, Veronica Mitcham, Tizli Mitcham, Daniel Mitcham Jr., Cherese Bishop, Jo'lisa Mitcham, Alicia Mitcham, Dionne Mitcham, Jeffrey Jeffers, Neferteria Francis, Neferterneken Francis, Nefertena Francis, Nefertari Francis, Crecen Carr, Kelly Carr, Zavier Carr, Brandon Carr, Michelle Carr, Kade Skelton, Quyn Ulrich and Tai Ulrich.
She is also survived by great-great grandchildren: D'endra Mitcham, T'quan Mitcham, T'quan J. Mitcham, Tia Mitcham, Deserine Mitcham, Tithara Mitcham, Jahziah Mitcham, Dante Brown Jr., Xavier Brown, Solomon Brown and Isaiah Brown; caretaker, Stormy Gordon; and other family, friends and neighbors from St. Kitts and St. Croix too numerous to mention.
A viewing will be held at 9 a.m. and a funeral service at 10 a.m. on Friday, Aug. 21, at Southgate Baptist Church. Interment will follow at Kingshill Cemetery.
Arrangements are entrusted to Divine Funeral Services and Crematory. We own and operate our own crematory. Let us offer you a Dignified Funeral, affordable by all. Tel: 773-0003/fax: 773-3003.