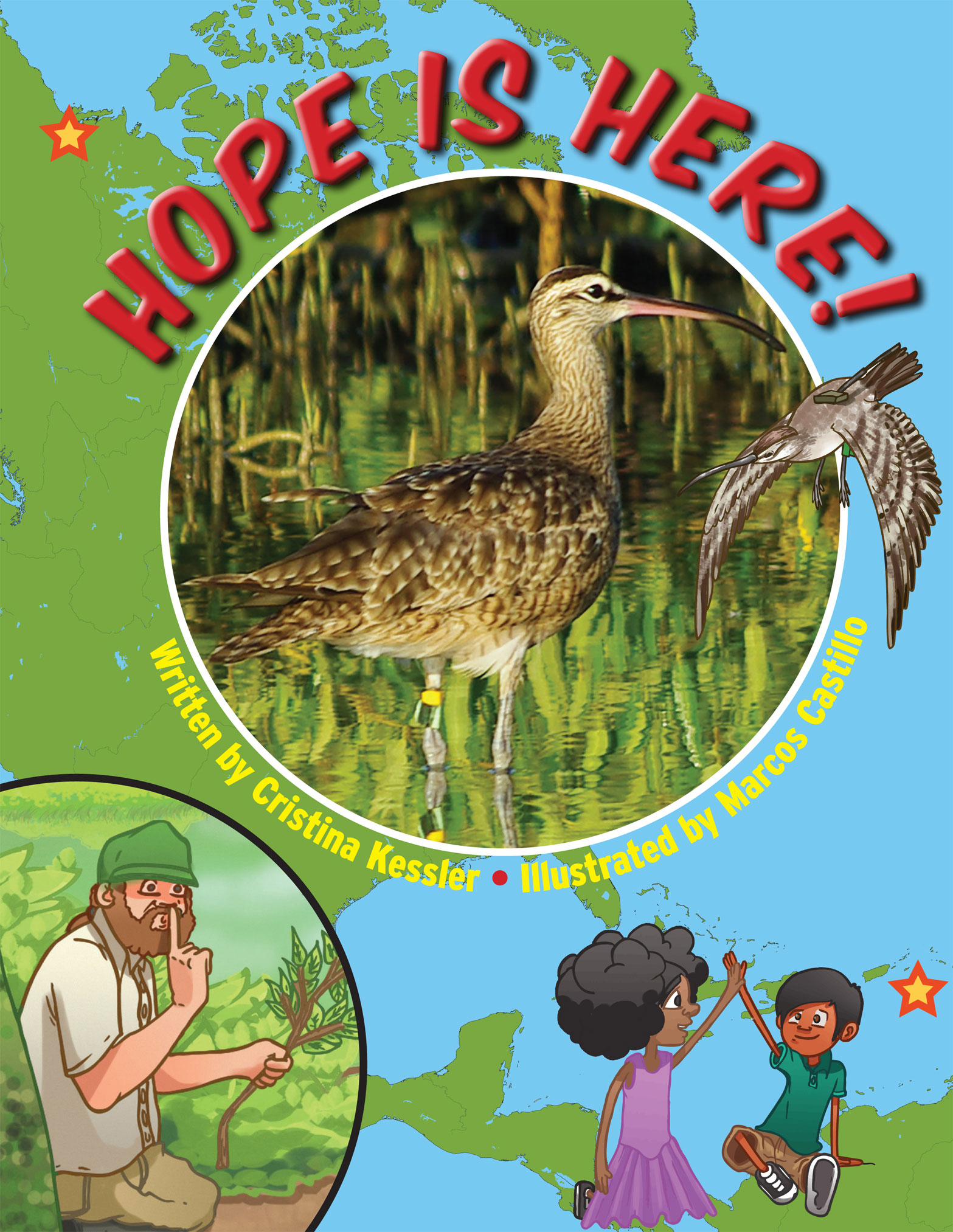 The children's picture book, "Hope Is Here!" by St. John writer Cristina Kessler and St. Croix illustrator Marcos Castillo has been selected to receive the Children's Literary Classics Seal of Approval.
The CLC's Seal of Approval is reserved for books that uphold the criteria set forth by the Children's Literary Classics review committee, a team of individuals with backgrounds in publishing, editing, writing, illustration and graphic design.
"Hope Is Here!" is the story of a small migratory bird, a Whimbrel, which is about the size of a duck. Hope was implanted with a solar antenna for the purpose of scientific research. It is the research team's intent to learn the migratory patterns of these birds to help protect the ecosystem upon which they depend.
The story, as told by a teacher to her students, recounts the incredible journey made by Hope each year from Canada all the way to her breeding grounds on St. Croix. Over a four-year period, Hope provided data that will help ensure that more of her kind will continue to thrive in the many places they call home.
The book includes photographs and colorful illustrations along with a glossary and even suggestions on how to help protect Hope's delicate ecosystem.
"Hope Is Here!" provides a great deal of information to keep young readers engaged. This book is recommended for classroom reading, and for home and school libraries, its publisher said.
Children's Literary Classics, an organization dedicated to furthering excellence in children's literature, takes pride in its role to help promote literature which appeals to youth while educating. More information about the award and the organization are online at www.clcawards.org or www.childrensliteraryclassics.com.
The book was published by Little Bell Caribbean, New York in 2013, which can be found online at www.littlebellcaribbean.com.
It was the featured holiday book gift from V.I. first lady Cecile de Jongh in 2013.
Kessler, the author, is an award-winning author of nine children's books set in Africa, where she lived for 19 years. She's received the Henry Bergh Children's Book Award from the ASPCA for Excellence in Humane Literature for Young Readers; the Africana Honor Book Award, from the African Studies Association, honoring outstanding books about Africa for children and young adults; and has been included many times on The Notable Books for a Global Society list. She always writes about nature or cross-cultural topics. Cristina is an avid bird-watcher who has a personal list of birds from all seven continents. In 2001, Cristina and her husband, Joe, moved from the Sahara in Mali to the sea on St. John.