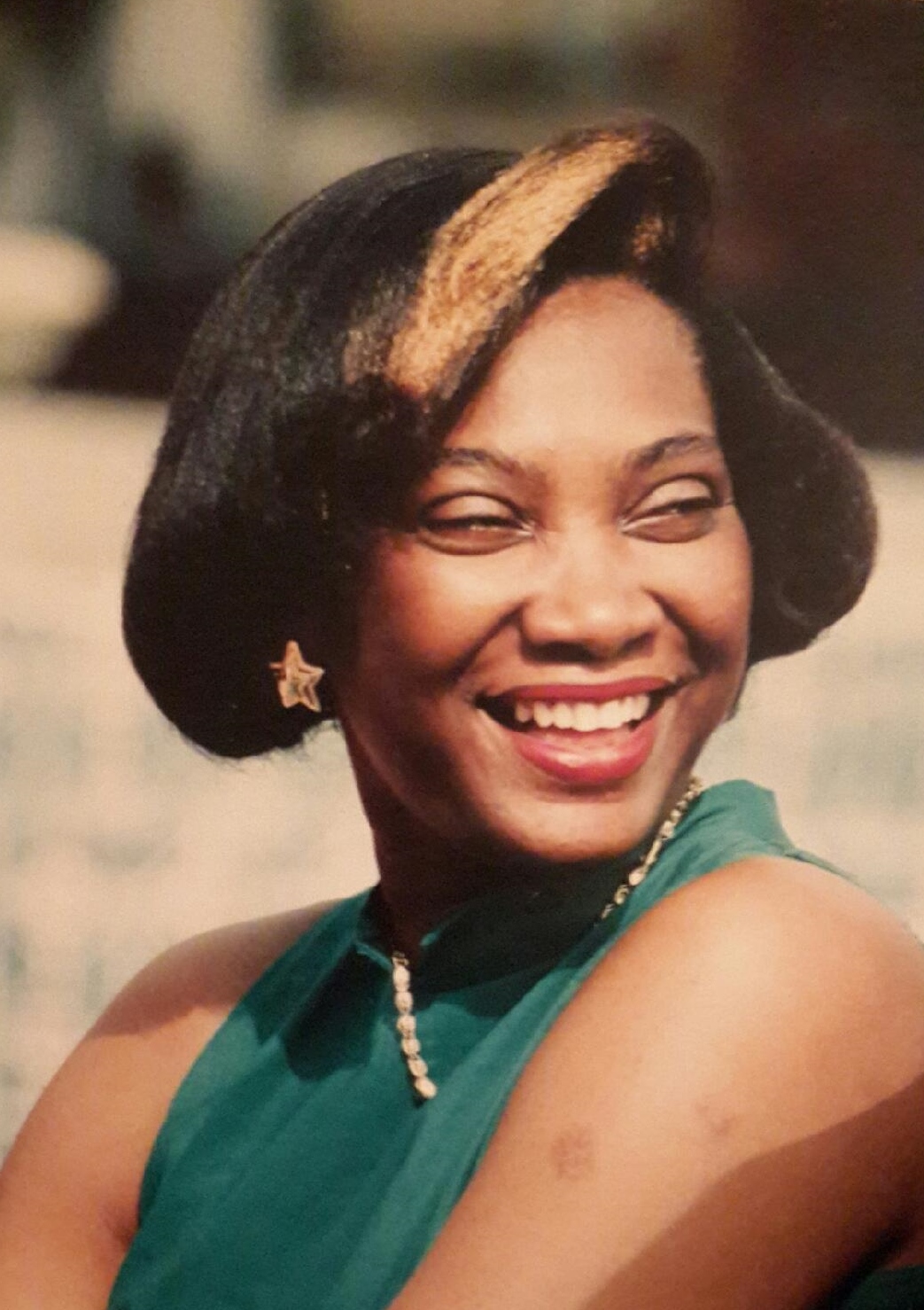 Velma C.D. Joseph died on July 28.
She was preceded in death by her mother, Audrey Henry; father, Hubert David; and brother, Cedrick David.
She is survived by her husband, Robert Joseph; daughter, Tanya Williams; son, Skye Williams; daughter-in-law, Ryane Williams; sisters: Brenda Simpson and Glen Marie David; aunts; Cassandra Lowe Glasgow and Vesta King; uncle, Cedrick Lowe; niece, Marjanie Simpson; nephews: Omari Simpson and Clifton Mason; and cousins: the David family in Upper Monkey, St. Kitts, Francine Burton, Daliah Andre, Sylvester Henry, Noella Henry, Novella Henry, Denika Henry, Janeal and Janella Williams, Vere Henry, Royston Henry, Hope Carr, Roseline Henry, Jacquelyn Jarvis, Candace Jarvis and Wanda Harris.
She is also survived by her brothers-in-law: Oliver, Richard and Warren Cornelius; sisters-in-law: Sylvia Cornelius, Bernice Cornelius, Anna Cornelius, Lolita Sanders, Clothilda Charles, Mercedes Scotland, Augustina Henry and Ismeralda Cornelius; special friends: Joan Claxton, Arnold Helenesse, Gloria Crump, Amabelle Williams, Ruth Martin, Sheila Joseph, Ludegua Phillips, Yvonne Brown(godmother), Oliver Cornelius, Otis Cornelius, the Faith Moravian Congregation; as well as other relatives and friends too numerous to mention.
There will be a viewing at 9 a.m. followed by a funeral service at 10 a.m. on Tuesday, Aug. 11, at Faith Moravian Church, Barren Spot. Interment will follow at Kingshill Cemetery.
Arrangements are entrusted to Divine Funeral Services and Crematory. We own and operate our own crematory. Let us offer you a Dignified Funeral, affordable by all. Tel: 773-0003/fax: 773-3003.