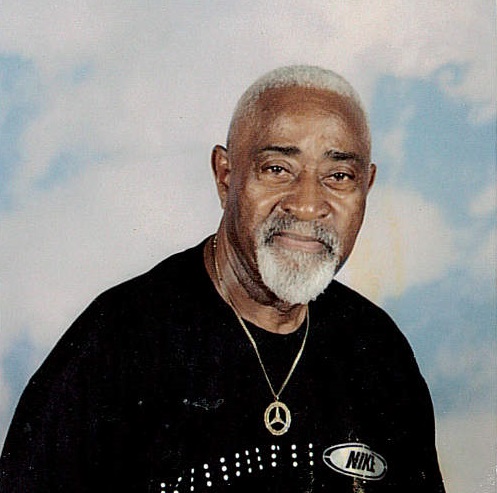 Richard Robelto Branch, also known as "Pops," "Rip," "Campy," "Chief," "Buff," "Baba," of L.B.J. Gardens died on June 30. He was 81 years old.
He was preceded in death by his mother, Elisa Sealey-Roebuck; father, Joseph "Skyes" Branch; and sisters: Ursula Branch Delemos and Harriete Branch.
He is survived by his wife, Alvilda Messer Branch; daughters, Michelle Branch and Maren Branch; adopted daughters: Julia Browne and Rose Corcino; sons: Wayne Branch, Richard Branch, Glenwood Henry and John Parris; grandchildren: Thalia Harrison, Mackeel Rodgers Sr., Mackela Rodgers-Marable, Gwendolyn Branch, Kareef Henry, Madisa Henry, Turquoise Henry, Ronel Branch, Kaiel Branch, Omari Eastman, Lakish Plante, George Blake III, C'Korey Wilson, Dianna Ferrol-Rodgers and Gelina Green-Eastman; and great-grandchildern: Shanique Samuel, Conroy Samuell III, Sa'Nai Ryan, Kaleek Henry, K'Nyzha Henry, Ne'Ma Henry, Mackeel Rodgers Jr., Mahleek Rodgers, Mikaila Rodgers, Diante Brooks, Taishon and Zavion Marable, and Miguel Branch.
He is also survived by sisters: Maren Roebuck, Laureleen Knight, Justina Rawlins, Yvonne Roebuck and Daryl Roebuck: adopted sister, Rosa Horsford; brothers: Edmund Sealey, Gene "Akbar" Branch and Dale Branch; uncle, James Mardenbourough (St. Thomas); sons-in-law: Harvey Gomez and Luciano Etienne; brothers-in-law: Selvyn Ritzberg, Henry Knight Sr. and Joseph Bradford; sisters-in-law: Claudia Willocks, Winifred Canton, Myrtle Clarke, Rhenita Desola, Roselyn Galloway, Leatrice Jones, Yvonne Liburd, Dorabelle Davila, Marilyn Sealey and Sheryl Branch; and special friends: Joseph "Drummer Boy" Graham , Mae-Agnes Trent, Rafael James, Adell Nicholas, Beryl Sergeant, Elroy Gerard, Esther Ferrol, Beverly Knight and Floyd James.
Other survivors include special friends: Lee Plante, Hyacinth Harrison and family, Sandra Dee Harrison, Lubrin Family, Veronica Fedee, Marcia Johnson, Senator Kurt Vialet, former Senator Diane Capehart, Senator Neville James, Mrs. Benjamin, Doreen Irish, Iris Browne, Luz Armstrong, Ivan Butcher, the Epell family, Rafael Jackson, the Double A Baseball family, Inocencia "Ching Ching" Bermudez, Renee Hansen, Senator Novelle Francis and Orsil "Sweelo" Samuel; cousins and other relatives: Acoy Lang, Sealey, Fredericksen, Brunn (St. Thomas), Estrill (St. Thomas), George(St. Thomas), Berry(St. Thomas), Barnes, Powell, Gordon, Clarke, Christiana Frederick, Michelle "Robin" Messer, Cabrielle Regis, Springer, Bascombe, Senator Kenneth Gittens; as well as other relatives and friends too numerous to mention.
A viewing will take place at 10 a.m. followed by a funeral service at 11 a.m. on Friday, July 17, at Lord God of Sabaoth Lutheran Church. Interment will be at Kingshill Cemetery.