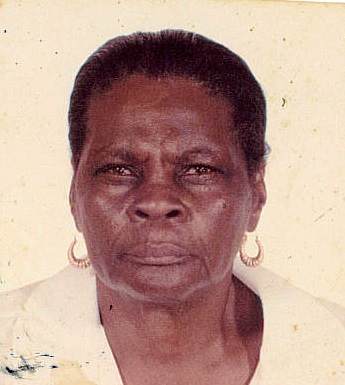 Blanchett Melita Joseph, also known as "Maudy" or "Ms. Joseph," of Estate Grove Place died on June 30. She was 89 years old.
She is survived by her daughters: Iotha King, Louise Josephand Inez Bannis; sons: Keith Connor, Philmore Joseph, Wesley Joseph, Albert and Winston Joseph; grandchildren: Charles Lorde Jr., Michael Joseph, Roger Isaac, Carl Joseph, Kira Joseph, Alexander Joseph, Sherisse Moore, Wesley Joseph Jr., Tiffany Joseph, Collin King, Kevin King, Charlene King, Tyrone King, Jr., Shawn King, Nigel King, Keith Connor Jr., Tian Connor, Sanje Connor, Akeem Connor and Javier Perez; and great-grandchildren: Jahmile King, Nafeesa King, Alyssa King Lewis, Shakeel King, Ahkeel King, Anika King, Shanika King, Jalionie King, Tyana King, Aniyah King, Denisha Lorde, Jaheem Lorde, JahLanie Lorde, Orlando Figueroa, Jr., Rolando Figueroa, Reginald Moore Figueroa, Ania Harris, Jasmine Conn, Jordyn Joseph and Keith Iran Conner III.
She is also survived by daughters-in-law: Shirley Joseph, Adrianna Joseph, and Maria Carrion; son-in-law, Tyrone King Sr.; special friends: Edris Melville, Grace McIntosh, Eladie Jacob, Emily Almestica, Sylvia Hull, Nadine Samuel and family, the Roberts family, and the staff of K-Mart West; cousins and other relatives: the Grove family, Magdaline Nicholas and family; as well as other relatives and friends too numerous to mention.
A viewing will take place at 9 a.m. and a funeral service at 10 a.m. on Monday July 13, at the Kingdom Hall of Jehovah Witnesses, Estate Carlton. Interment will follow at Kingshill Cemetery.