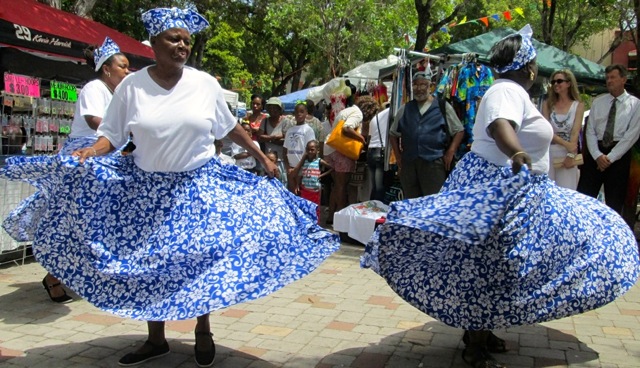 In Emancipation Day songs and stories, residents Friday remembered Oswin "Zeke" Sewer Sr., who died suddenly June 28. Sewer was a mainstay of the celebration held annually in Cruz Bay Park.
"Zeko, my good friend, you have left your indelible compassionate mark. We will carry your torch," St. John resident Mano Boyd said in his remarks.
Sewer was also remembered in the roll call of ancestors honored as St. Thomas resident Felicia Blake did the traditional pouring of the water called a libation.
"We have to acknowledge Oswin Sewer," she said as the drummers pounded out their tribute to Sewer.
Master of ceremonies Alecia M. Wells called Sewer a pivotal person in Emancipation Day activities.
"I can just feel Oswin's presence," she said.
Sen. Almando "Rocky" Liburd said that Sewer made his contribution in his own humble way.
"May he rest in peace," Liburd said.
St. John resident Nancy Fish played a music tribute to Sewer on her oboe.
"He was a great friend and mentor," she said, adding that he was someone she could always count on.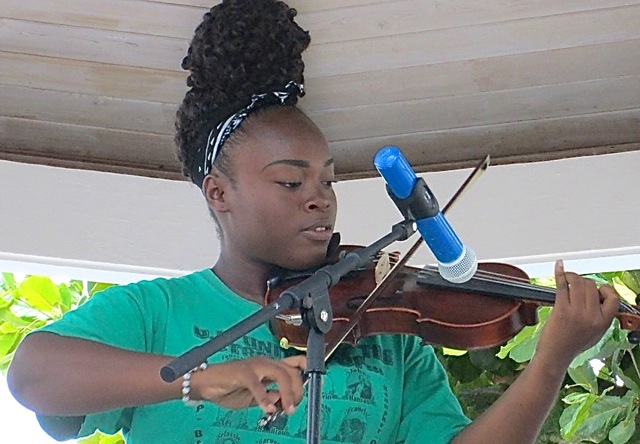 While Sewer's contributions to Emancipation Day received many mentions, several speakers noted St. John's contributions before the 1848 emancipation.
Blake said, "We are on St. John so let's remember the 1733 freedom fighters." She honored those who participated in the 1733 slave rebellion that began in Coral Bay.
Blake also noted that when emancipation finally came in 1848, it was the slaves who freed themselves.
The Rev. Vankys Isaac of Bethany and Emmaus Moravian Churches, in his opening prayer, made note of that fact.
"The slaves here demanded their freedom and they got freedom," he said.
In addition to the remarks and presentations, the celebration featured performances by bamboula dancers and a group of girls known as the Dynamic Dancers.
St. Thomas resident Isis Collier entertained by playing "Lift Every Voice and Sing" and Bob Marley's "Redemption Song" on her violin. The Montessori School graduate said she is heading to Cornell College in Mount Vernon, Iowa, on a $20,000 music scholarship.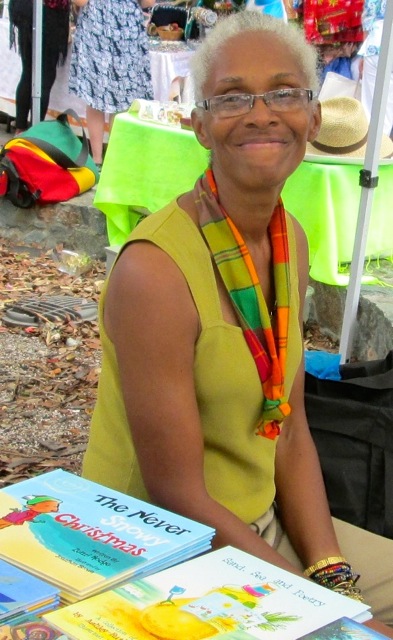 This, as well as mention of her 18th birthday on Sunday, brought a round of applause from those who attended the event.
St. John resident Chuck Pishko, who also had a part in the Emancipation Day Freedom play written by St. John resident Gilbert Sprauve and performed by a handful of residents, said that the holiday celebration was a tradition.
"It's one of the things that makes this place unique," he said.
Emancipation Day was the main event in Cruz Bay Park on Friday but vendors set up several days ago to sell their wares to the crowds visiting St. John for the annual Festival.
St. John resident Pam Samuel was busy selling local and Caribbean books.
"Business is not brisk but good," she said.