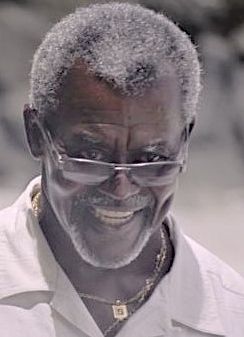 Jewels of the Virgin Isles is a feature series profiling Virgin Islanders in the diaspora who are excelling in their respective fields and/or positively representing the USVI abroad.
There is a popular saying, "Give me my flowers while I'm living," which encourages us to show our love and appreciation for people while they are here on Earth. I believe this statement to be both profound and accurate, but too often we never share how we feel about others until they are no longer around to read or hear the kind words.
This past week, I lost my uncle, retired educator and community activist Oswin "Zeke" Sewer Sr. – or "Uncle Zeke" as he is affectionately known – while we were returning from a fabulous trip to St. Maarten and surrounding islands with his wife, retired educator and part-time professor, Laurel Hewitt-Sewer, and members of his 50th anniversary class from Charlotte Amalie High School.
I say we, because I was fortunate enough to accompany my mother and his classmate, Ruby Simmonds Esannason. Little did I know that after all the festivities, the laughs, the conversations and the smiles, two separate incidents would forever alter the course of Uncle Zeke's life and the Sewer family within 72 hours.
I have chosen to dedicate today's article to my uncle because he truly was a Jewel of the Virgin Islands, and my father, his older brother Lawrence R. Sewer, wrote the poem "I am a Virgin Island Child," that inspired this feature column and a generation of excellence.
Born on St. John on Oct. 21, 1947, to marine trailblazer Victor Sewer and Huldah Sewer's Guest House proprietor Huldah Sewer, Oswin attended the Julius E. Sprauve School before traveling to St. Thomas to attend the Charlotte Amalie High School in ninth grade. As the "new kid on the block" he caught the eye of his classmates with his humble demeanor, dazzling smile and memorable dimples; however, he endeared himself to many other students with his self-described "winning personality."
Upon graduation in 1965, Oswin relocated to Baltimore to attend Morgan State University, where he received a bachelor's degree in sociology and anthropology in 1970. He would receive his master's degree in education in 1989 from the University of Miami.
Subsequently, he would enjoy a 40-year career as a Virgin Islands educator and touch the lives of countless children on St. Thomas, St. John and throughout the territory.
A quiet advocate, Oswin was not one to stand by on the sidelines. While others complained about what needed to be done, he joined boards, holding leadership positions in the Virgin Islands Board of Education, the American Federation of Teachers, the Nazareth Lutheran Church in Cruz Bay, and the UVI Board of Trustees. In addition, he spearheaded committees, and actively engaged in the teachers' union to ensure that his and his peers' rights were respected, protected and adhered to.
I consider him a true Jewel of the Virgin Isles because he took a stand for issues of importance in the Virgin Islands community and gained the respect of his peers and territorial leaders, and was the consummate citizen soldier who served his community and advocated for change right to the very end.
Though Oswin fathered four children of his own (Kim, Osrick, Oswin Jr. and Zaid), he was a surrogate father, mentor and adviser to generations of St. Johnians who passed through Julius Sprauve School. As the news of his death traveled, stirring tributes captured the breadth and depth of his impact on his students and those in his charge.
Those of us who traveled on that class trip were blessed to spend my uncle's last day on Earth with him, indulging in that smile, sharing one last word or recounting one final memory. I am honored, blessed and proud to have such a gentle giant in my bloodline and to know that his life not only enhanced our family, but also helped to shape the lives of Virgin Islanders who are now paying it forward to the next generation.
"I am a Virgin Island Child, I am a Jewel. However…I cannot sparkle unless I am polished…" Oswin A. Sewer Sr. polished many jewels as evidenced in his children and the many other students whom he influenced. I leave you with reflections from some of the St. Johnians – and Oswin's former students – I have featured in past issues of Jewels of the Virgin Isles, and a word from his brother, fellow educator, and poet, Lawrence R. Sewer.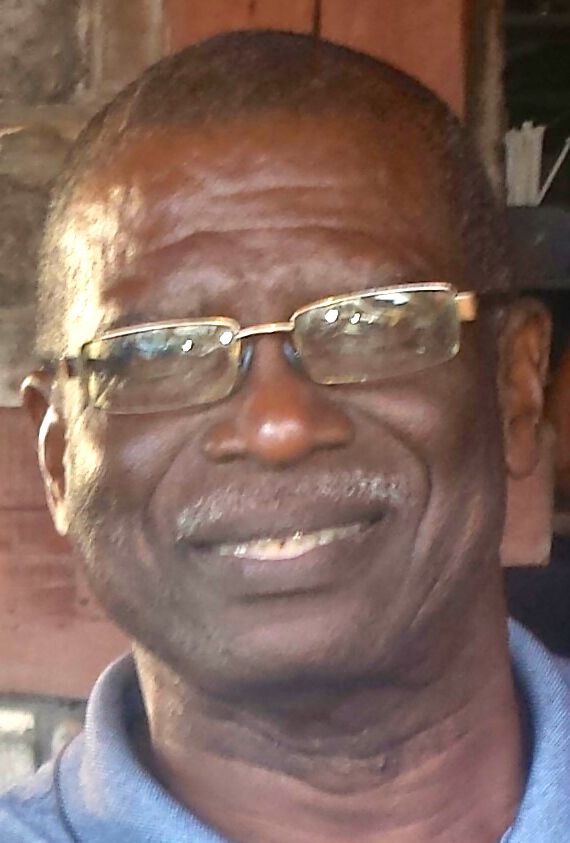 – Larry Sewer: "Who would have thought that the poem "Virgin Island Child"/ "Care Expresses Love" would symbolize the remarkable characteristics of my brother, Oswin A. Sewer Sr. I saw such attributes from his childhood and they were consistently developed towards adulthood. Our brother Llewelyn named (St. John) "Love City"; however, Zeke was the City's Love, for his divine love graced us all."
– Melanie Moses (featured May 22, 2015) – "Mr. Oswin Sewer was my secondary social studies teacher at the Julius E. Sprauve School. He taught us from an early age the history of our island and encouraged us to take pride in ourselves and community. Mr. Oswin was a true St. John advocate and community leader who assisted many St. Johnian students, including myself, with obtaining scholarships from the Board of Education to further their education."
"He always took an interest in his former students' lives and often provided encouragement and words of wisdom. You could always find him around town with a bright smile and engaged in friendly, jovial conversation. Mr. Oswin will truly be missed…"
– Ivo Philbert (featured March 21, 2014) – "Oswin 'Zeke' Sewer was a true educator who inspired me and so many from the first day we sat in his class at Julius E. Sprauve School back in the '80s. He made sure every student knew they were smart and had success in their future."
"Over the many years, Mr. Oswin became a true friend and mentor and is one of the forces who has shaped the man I am today. During every visit I looked forward to great conversations about careers, current affairs and his passion – education! Mr. Oswin will be missed tremendously. He was a shining light who embodied the true spirit of Love City!"
– Thomas Matthias (Featured Dec. 4, 2014) – "Mr. Oswin was my seventh-grade teacher during my last year in St. John before I moved to (Washington) D.C. He was my homeroom teacher and I was class president so we got to work closely together."
"I remember us having a movie night where we got all the kids in the school together to watch the Thriller movie. He was everybody's favorite teacher and mine as well. Mr. Oswin and I go back a very long way and my heart goes out to his family. He was the best!"
– Lisa M. David (Featured Aug. 22, 2014) – "Since I learned of Mr. Oswin's passing, I find myself thinking of the last time we spoke, the kind words we shared and the significant influence for the good in my life as well as others. Mr. Oswin had a strong passion for educating young people and preparing them to be productive citizens. I truly appreciated all of the stories that he shared with me and my classmates about his childhood. He often reminded us of how lucky we were to have all of the opportunities we did and how important it was for us to take advantage of those opportunities that he and our parents were not as fortunate to be able to experience or even have access to."
"I am comforted because I am one of the lucky ones whose life was touched by this very special gentleman … To the family, thank you for sharing such an extraordinary man with us. I am proof positive that Mr. Oswin will forever be with us through his abundant life lessons taught to so many people."
– Victor Provost (Featured Jan. 24, 2014) – "When you grow up in a small community, every loss is poignant. St. John has lost a patriarch, a culture bearer, a dedicated educator, father, civil servant and friend. I remember in seventh grade Mr. Oswin caught me sharing answers to a quiz with a classmate. We weren't being very discreet. He held us back after class. I don't remember the finer points of the conversation, but I remember that quiz grade was a 'zero'. And I remember him talking sternly to us (me) about integrity and academic honesty. To say it made an impression would be an understatement."
"Six years later, as a college freshman, I had the pleasure of teaching his (then) young son Zaid as part of the Love City Pan Dragons; then a few years ago, at this point a young adult himself, Zaid reached out to me and reminded me of the small role I played in introducing him to a love for music and how it shaped his life."
"When my father gave me the news about Mr. Oswin, he said, shaking his head, 'This is a hard one.' Sending condolences to the entire Sewer family today and wishing everyone peace and understanding."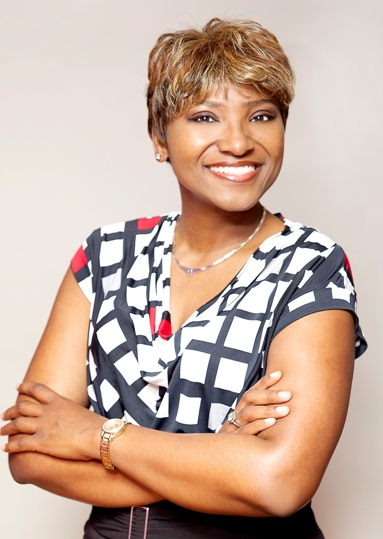 __
Loán Sewer is a marketing and tourism consultant and proud Virgin Islander who resides in Washington, D.C. She is also a founding member of the USVI Alliance Inc., an organization focused on reconnecting the Virgin Islands diaspora with the local community and host of the USVI Economic Development Summit on the U.S. mainland. Follow her on Twitter @LoTalksTourism or e-mail her at info@Lotalkstourism.com.