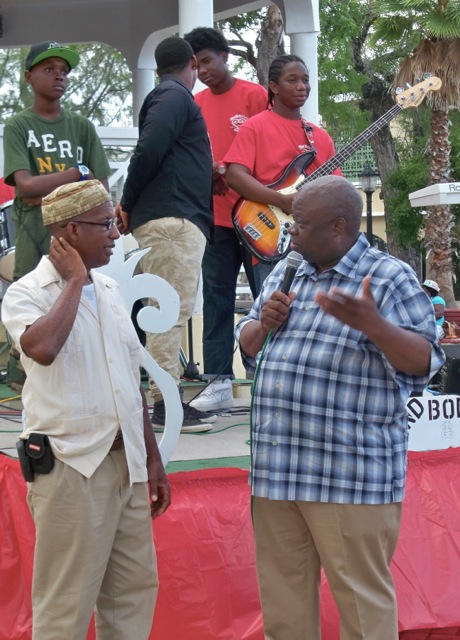 "This is a day we can't forget," said Greg Richards, an organizer of the 167th commemoration of Emancipation Day titled Yesterday, Today & Tomorrow.
Keynote speaker Gerard Emanuel, who said that knowledge of history was important, echoed his thoughts in comments.
"We can't just stop at knowledge; we have to commit ourselves to a spiritual liberalism and chart our own course," Emanuel said.
On July 3, 1848, freed slave Moses Gottlieb, known as "General Buddhoe," led the uprising that won freedom for all slaves in the territory. Buddhoe had organized slaves on St. Croix's West End plantations to march on the town of Frederiksted.
About 100 people were in Buddhoe Park listening to remarks by Emanuel and Sen. Myron Jackson as well as music by the Police Athletic League band, Mind Body and Soul under the direction of Reginald "Rookie" Jackson. Junie Bomba played the conga drums along with the band.
Gov. Kenneth Mapp also gave impromptu remarks. He kept with the historical theme saying, "Our children have to learn who we are, our history." He called the celebration, hosted by the History Culture and Tradition Foundation Inc. and United Caribbean Association, "a very important event."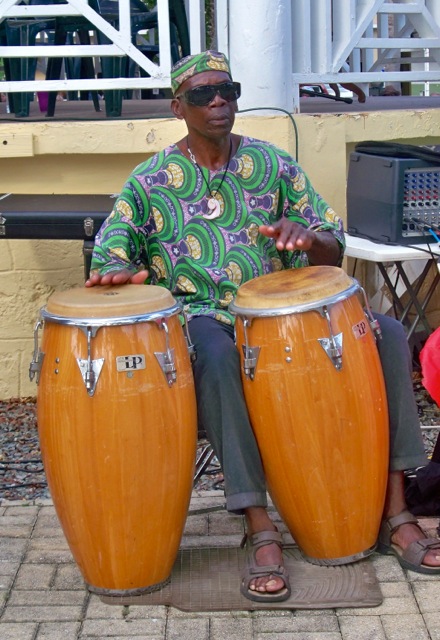 Mapp said that next year the governor's office would be open to playing a bigger part in the celebration. He said the old Danish School in Frederiksted, where he has an office, could be the site of a reception marking July 3.
Buddhoe's efforts on the morning of July 3, 1848, were not immediately successful, but they were successful pretty quick. In the early morning, the thousands of slaves — led by Buddhoe — gathered at Fort Frederik, which served as background for the 2015 celebration. They delivered an ultimatum, demanding their freedom by noon, or they would burn the town down.
The military sent word of the situation to Gov. Gen. Peter von Scholten, who was in Christiansted. Von Scholten missed the deadline, and the crowd in Frederiksted tore down the whipping post and ransacked the judges' and police offices.
Buddhoe extended the deadline and von Scholten arrived in Frederiksted later that afternoon. When he saw the rebellion, von Scholten declared all the slaves in the Danish West Indies free.
At that time, St. Croix was once one of the largest sugar cane producers in the world. The emancipation won in 1848, when the colony was under Danish rule, was decades before Abraham Lincoln's Emancipation Proclamation in the United States.
Shelly Moorehead also spoke and Astia Lebron and Bria James read poetry and gave inspirational messages during the 2015 event.
There was a youth corner at UCA where children learned traditional crafts and took part in drumming and dancing. Sen. Jackson and Denise Lenhardt did a ceremonial libation.
St. Patrick's Alumni Association held a food sale serving red pea soup, kallaloo and fungi, roast pork, stewed goat and more.
Arlene Abrahams, a St. Patrick's alumni, said the event is a good reason to come out and see people. And she added Emancipation Day rings true to her in her heart and soul.
Vilma C. Johnson said Emancipation Day is a very significant day to her. She said when the Danish owned the island, her ancestors lived in fear. She said her mother, Elizabeth Nizer McIntosh, passed on stories of how women, in particular, were abused by gendarmes (police).