On Thursday afternoon, Paula Lynch was where she often is three or four times a week. She was at the cemetery, tending the grave of her son, Jason, and thinking about him, keeping the memories alive.
Jason Lynch was 21 years old in 2004, a private first class assigned to the 1st Battalion, 6th Field Artillery, 1st Infantry Division. On June 18 he became the second Virgin Islander to die in Iraq, killed by small arms fire as his unit was engaging hostile forces in Buhriz, according to the Military Times website.
For his mother, family and friends, the hurt never goes away. It's not something you "get over." You just learn to live in a world that has a new shape a shape with a hole the size and shape of the loved one who is no longer there, Paula Lynch said, adding that you try to keep the memory alive.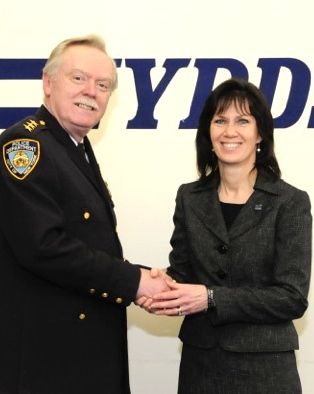 Which is why it was such a lovely surprise, she said, when last month on Memorial Day she learned there was another person in the world, a person who had never met Jason, but to whom he had become important, and she too was keeping the memory alive.
In 2007 Valerie Hodgson, of Brooklyn, N.Y., had purchased a memorial bracelet, part of a series commemorating American soldiers who had died in Iraq. Hers bore the name of Jason Lynch, and gave his home – St. Croix – and the day of his death. She wore it almost constantly and said she began to feel a personal connection, sharing as much as she knew of his story and drawing inspiration from his courage.
The week before this Memorial Day she contacted the Source, looking for a way to contact Jason's family. Hodgson felt perhaps they would want to have the bracelet, and to know how their son's sacrifice had impacted her own life. Her story appeared on the Source on Memorial Day.
Three days later she was talking to Jason's mother on the phone.
"I was very happy," Paula Lynch said of the phone call. "To know somebody is out there … it really touched me, to know she's carrying his memory."
"It was so touching, really touching," she continued.
In their phone conversation, Lynch told Hodgson she wanted her to keep the bracelet. She didn't need the remembrance, she said.
"I think of my son every day. I really miss him," Lynch said.
But also, because she liked the idea of Hodgson carrying the memory farther, telling the story to people who ask about the bracelet. Carrying Jason and the story of his service and sacrifice into the world.
Hodgson was also moved by the conversation.
"Paula is a dear!" Hodgson said in an email Wednesday. "It's her request that I keep the bracelet. I think that's very generous and sweet – and to be honest, I was starting to think that I'd miss wearing it. I know that Jason is in her thoughts every day."
The two women – one on St. Croix and one in Brooklyn – have agreed to keep in touch. Lynch sent Hodgson a photo of her son and a program from his service. She invited Hodgson to visit St. Croix and meet her and Jason's family and coworkers, and Hodgson hasn't ruled it out, but said she won't be able to very soon.
"Even though Jason's bracelet hasn't found a new wrist, reaching out to his family has been a wonderful experience," Hodgson said. "I can't begin to know what his family went through losing him. But it's an honor for me to remind the world about Jason N. Lynch from St. Croix."