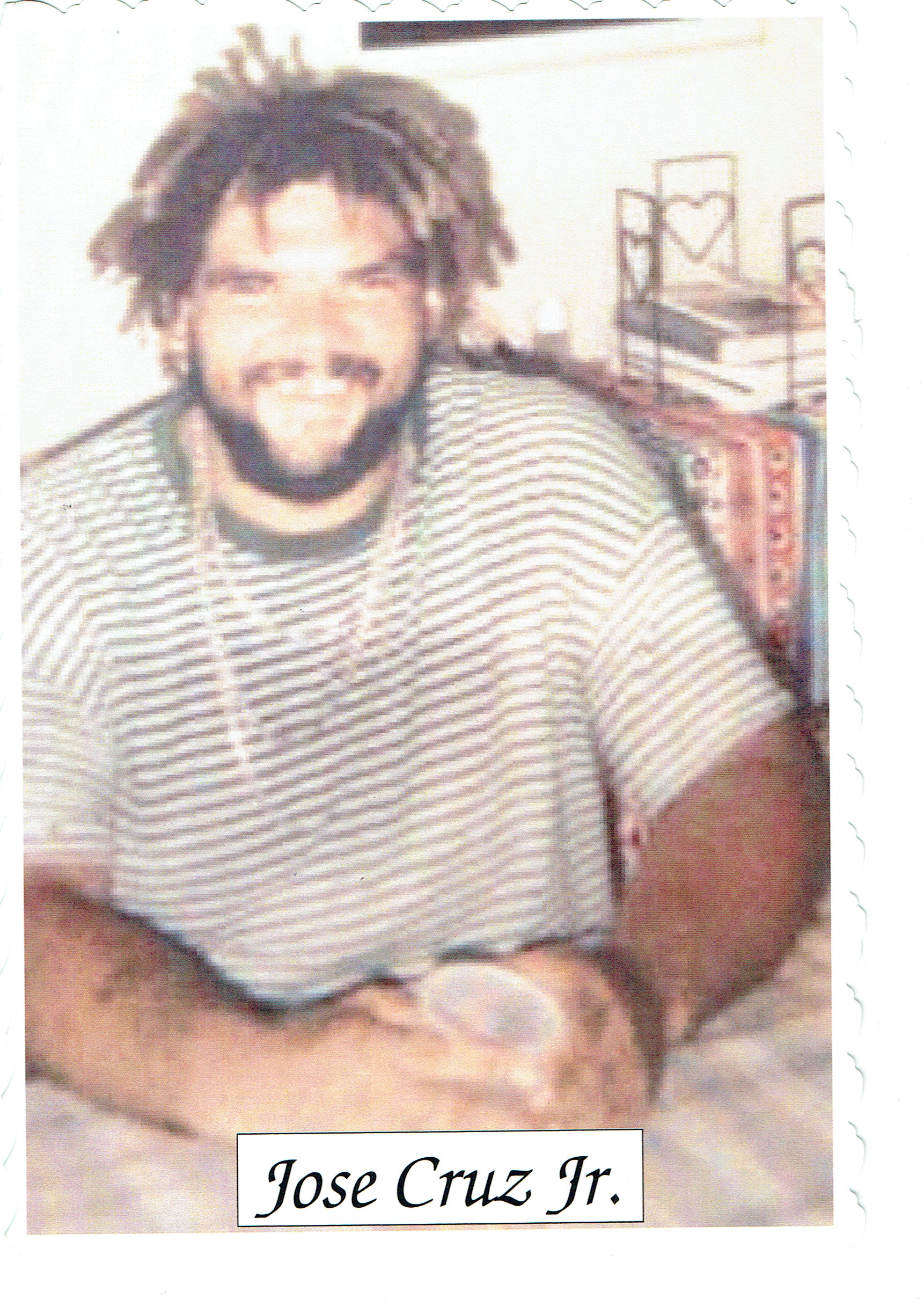 Jose Cruz Jr. died on April 24.
He is survived by his mother, Sonia Navarret; father, Jose Cruz Morales Sr.; sisters: Aimee Cruz, Rosalinda Cruz, Maria Cruz, Veronica Cruz, Soledad Cruz, Marilyn Cruz, Conchita Velasquez and Martha Velasquez; brothers: Ramon Casanova, Daniel Velasquez and Alejandro Velasquez; aunts: Ramona Felix, Maria Serrano, Ana Oleria, Pecar and Pitu; uncles: Cheo, Papo, Jungwee, Junior and Americano; and nieces: Natasha Martinez, Beba Martinez, Christine Bermudez, D'Andrea Parilla, Lee'Andrea Parilla, Junisia Feliz, Rosalie Clervil and others too numerous to mention.
He is also survived by nephews: Anjel Cepeda, Fabian Clervil, Eliezer Maisonet, Luis Ramos, Crispin Lewis, Angel Torres, Yvan Griffith and others too numerous to mention; cousins: Julio Felix, Maria Felix, Griselle Felix, Miguel and Angel Rivera, Angie Rivera, Mickey and others too numerous to mention; special friends: the Catholic Charities (known as the soup kitchen) Brenda Charles and her crew; as well as other relatives and friends too numerous to mention.
A funeral service will be held at 10:30 a.m. on Tuesday, May 19, at Holy Cross Catholic Church, No. 45 Queen Street, Christiansted. Interment will follow at Kingshill Cemetery.
Arrangements are entrusted to Divine Funeral Services and Crematory. We own and operate our own crematory. Let us offer you a Dignified Funeral, affordable by all.