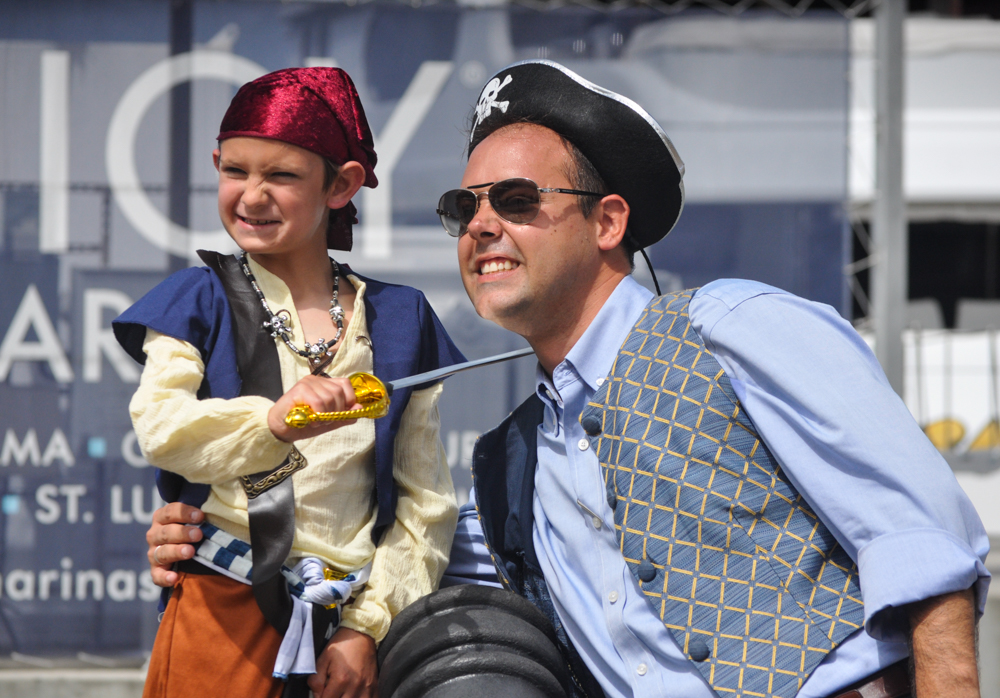 The flag of the 7-year-old dread pirate Albrect "Alby" Gaby of Brentwood, Tenn., was unfurled above the waters of Charlotte Amalie harbor on Thursday as Gaby, his family and a team from Make-A-Wish sailed away from Yacht Haven Grande for a day of swashbuckling adventure.
Gaby designed the flag, a silver pirate sword on a blue background, during an eight-month stay in the hospital undergoing treatment for Leukemia.
The mission statement of the Make-A-Wish foundation is to "grant the wishes of children with life-threatening medical conditions to enrich the human experience with hope, strength and joy.""
The program offers four categories of wishes children can choose from: "wish to be," "wish to have," "wish to go" and "wish to meet."
Gaby's wish was to be a pirate treasure hunter in the Caribbean.
Kim Tabor, a wish coordinator with Make-A-Wish Southern Florida, which oversees the U.S. Virgin Islands branch of the program, helped organize Gaby's pirate adventure with Cheryl Rink, the president of Make-A-Wish U.S. Virgin Islands' advisory council.
Gaby arrived at Yacht Haven Grande clad in a blue vest and maroon bandanna, with his parents Barbara and Chris, and his siblings Amadeus, Sophie and Ada shortly after 9:30 a.m. After choosing the sword he would wield on his adventure, Gaby and his family were escorted by YHG marketing manager Anthony Chaline to a pirate ship donated for the event. The owner of the ship asked not to be named.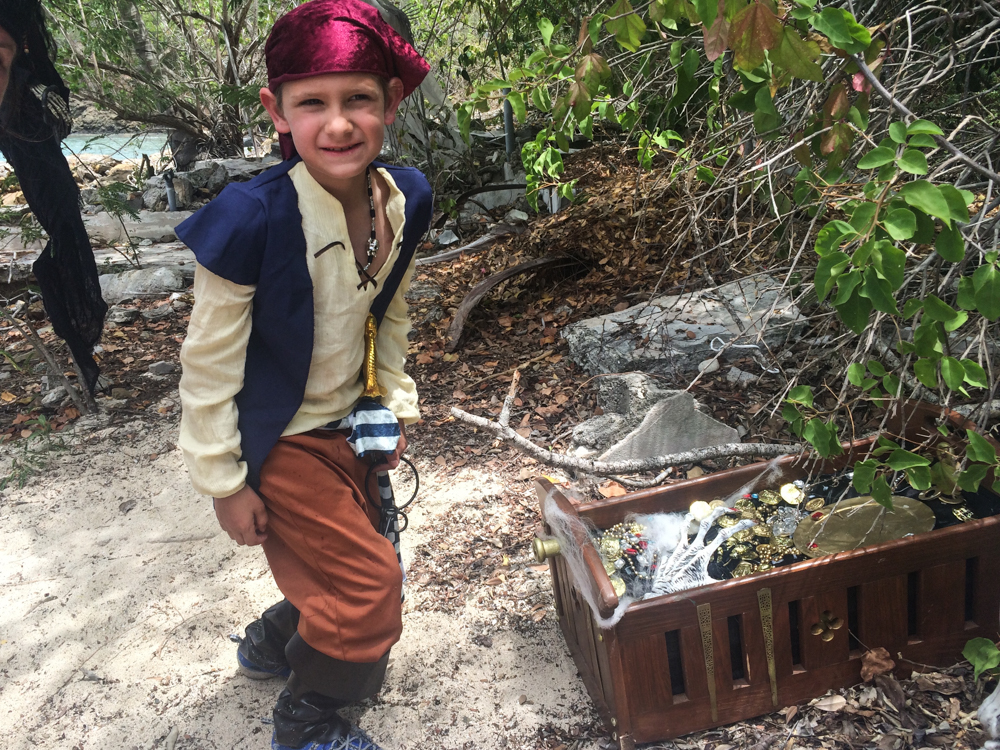 "Alright crew, here's the plan!" commanded Gaby once aboard the ship, falling easily into his role of captain.
Antilles drama instructor Megan Elliot brought students to help Gaby crew the boat as he made his way to find buried treasure on Water Island. After emerging as the victor of a pirate battle on the ship, Gaby arrived at Honeymoon Beach where nearly 100 people dressed as buccaneers, including a Johnny Depp look-alike, greeted him with sea chanteys.
"What I love about this age is that they don't have that reality versus make-believe all together yet, so they can slip into the make-believe. It really was real for him," said Gaby's mother.
After gathering clues that led him to Water Island's buried treasure, the young pirate and his crew sailed back to St. Thomas to relax after the day's exhausting adventure. The family will be staying on St. Thomas until Friday to enjoy time together after a year "spent mostly at the hospital."
Rink said that Make-A-Wish USVI is looking to fulfill more wishes for children from the territory and around the country. She said the program has fulfilled more than 30 wishes for V.I. children including a 4-year-old's wish to be a policeman like his VIPD officer father, and an 18-year-old who wished to put on a concert and dance for her friends.
For more information about Make-A-Wish U.S. Virgin Islands, visit www.usvi.wish.org.