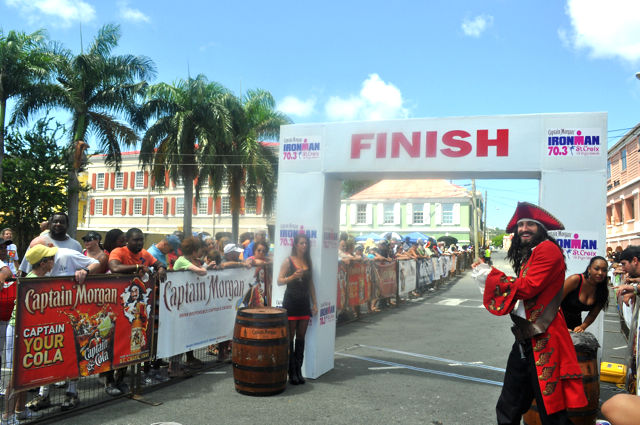 The roads are patched, the course is laid out and elite athletes are converging on St. Croix this week for one of the greatest races in sports, the 27th Captain Morgan Ironman 70.3 St. Croix Triathlon, Sunday.
Everything is in place, athletes have had their first orientation and the first practice swim was Wednesday morning in Christiansted Harbor, race coordinator Tom Guthrie said Wednesday.
"Public works has been out patching the major potholes and the roads are in really good shape,"he said. "The roads are great."
Guthrie said he expects 400 entrants to the island, including some of the world's elite athletes.
"The biggest this year, I think, is probably Richard Cunningham," he said. "He's run at least a dozen times. He has won here and has finished on the podium in two or three world Ironman championships, so he's a world-class athlete," he added.
For years, the event slowly and steadily grew, more often than not bringing in a few more competitors than the year before. This year there will be a drop in numbers, due to changes in Ironman Championship rules.
In years past, the race was a qualifying event for two other major races, but only one this year.
"It's no reflection on the event. They made the decision a long time ago," Guthrie said.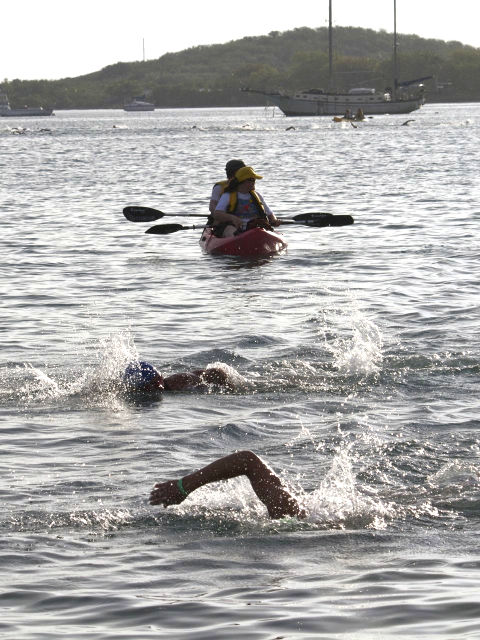 "For about the last 10 years we have been qualifiers to two events: the Ironman Championship in Hawaii and the annual Half Ironman. … But we are a 70.3 Ironman which means we are a half-Ironman," he said.
About three years ago, the Ironman governing organization decided to only use full-length Ironman triathlons as qualifying races, and St. Croix has been on borrowed time ever since, he said.
"Last year we expired and are no longer a qualifier for the Hawaii championship," he said.
The race is still a qualifier for 30 slots in the the Ironman 70.3 World Championship, which will be held in Zell Am See-Kaprun, Austria, Aug. 30.
But the change will dampen the outcome to the race this year.
"We expect about 60 percent as many competitors," he said.
Typically there have been around 600 entrants, while this year there will be about 400, he said.
Friday evening, Christiansted will be hopping with food, entertainment, and shopping for the annual triathlon Jump Up street party. Competing athletes will get coupons for a "Carbo Feast" at various Christiansted restaurants too.
As it has for the past seven years, the St. Croix welcome website GoToStCroix.com will have a celebratory group photo in front of their Christiansted webcam on the boardwalk at 5 p.m. Friday, just before Jump Up begins.
The race will begin at 6:30 a.m. Sunday with the blowing of a conch shell signaling waves of swimmers to dive into the sea from the beach on Protestant Cay, swim 1.5 miles, then jump on their bikes at Fort Christiansvaern and pedal 56 grueling miles around St. Croix. The last leg is a 13.1 mile run in 80 degree temperatures up and down steep hills.
Roads along the race route will be closed to traffic during the race.
The winner will likely cross the finish line around 10:30 a.m. and the last stragglers several hours later.
The race route, full scheduling and much more information is available at www.stcroixtourism.com and at stcroixtriathlon.com.