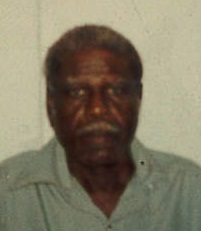 Federico Fergus, also known as "Freddie," of Estate Whim died on Sunday, April 19. He was 87 years old.
He was preceded in death by his mother, Christophena Williams; father, Emmanuel Fergus; and brother, Wilford Jackson.
He is survived by his companion, Theresa Miranda; daughter: Lynell Maria Fergus-Amory; sons: Milton, Dwayne and Dale Fergus; grandchildren: Gregory F. Bennerson, Robert A. Christian, Lionel A. Christian, Najeem A. Amory and Dei-Ondre F. Amory, Lila M. Sheffer, Ebony E. Christian, Tachonda Fergus, Tashaira Fergus, Lynell M. Amory Jr., Karris M. Amory and Adejah T. Fergus; great-grandchildren: Ian M. Sheffer, Audrie M. Sheffer and Jayde Jones; sister, Ione Milligan; and nieces: Brenda, Magda Jackson and Sandra Jackson Carty.
He is also survived by nephew, Kenneth Milligan; daughter-in-law, Olive Fergus; sister-in-law, Idona Jackson: special friends: Norbert and Rodney Pickering, Melba Joseph and Sharon Brown; relatives and friends: the Miranda, Messer, Clark, Bess and Jackson families, Eleanor Sealey and family, George Lawerence, Rodell Clark, Stanley McIntosh, and American Legion Bromley Berkeley Post 85; as well as other relatives and friends too numerous to mention.
Special thanks to Dr. Goose and the staff at the VA Clinic in Barren Spot.
There will be a viewing held at 9 a.m. followed by a funeral service at 10 a.m. on Wednesday, May 6, at St. Luke's AME Church. Interment will be at Kingshill Cemetery, Veterans' Section.
All arrangements are by James Memorial Funeral Home Inc.