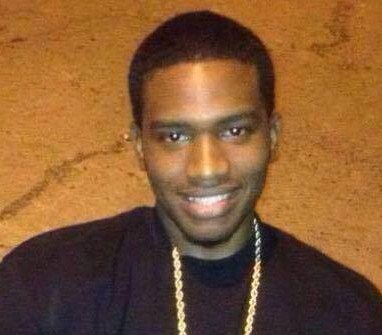 Makeil A. Felix, affectionately known as "Keilly/Buku," of Mon Bijou, died on April 18. He was 20 years old.
He was preceded in death by his father, Malik Felix Sr.; grandmother, Eleanor I. Johnson; and grandfather: James Petersen Jr.
He is survived by his mother, Debra Petersen; sister, Malika Felix: brothers: Malik Felix Jr. Malachi Felix and Makeim Felix; nephew, Kai James Jr.; grandparents: Jose "Tony" Felix Sr. and Sylvia Felix; aunts: Cherise Williams-Jarvis, Cherene Williams-Walters, Sharon Felix, Denise Felix Stevens, Lisa Lendhardt and Michelle Lendhardt; great aunts: Eileen Abrahams, Jeanette Felix, Eileen Tuitt White, Jeanette Felix, Zoraida Schuster, Alice Vicars Tuitt and Eleanor Johnson; great uncles: Arlen Joseph, Louis Samuel, Eugene Petersen, Leon Mikey Petersen, Harold Johnson, Milton Tuitt and Charles White.
He is also survived by uncles: Harold "Buddy" Ovesen, Jose "Teeks" Felix Jr. and Kareem "Bello" Felix; brother-in-law, Kai James Sr.; sister-in-law, Nichelle Davis; godparents: Cherisse Felix, Carita Stevens, Sherry Thomas and Monifa Steele; and cousins: Rohan Jr., Roshawn and Cherene "Roneisia" Watson, Cheraine and Raheem Christian, Kiara and Khalil Jarvis, Okeo, Okemo, Kareem, Tikoy, Latifah, Karisse, Kniah, Tikory, Tikoya and Tikio Felix, Kaleem Iles, Wayne Jr. and Sharwayne Graham, Dakila Clemons and Asim Stevens, Akeelah, Amalee, Akeem, Herman and Howard Thompson.
More surviving cousins include: Derek "Jahbat" Bastian, Marc Wilson, Ayanna and Imanni Acosta, Ricky Jarvis, Takema, Khalid and Khiana James, Valdemar Simmonds, Okemo Jr., Okejanae, and Kimoy Felix, Khalid, Tyshel, Kaleem and Kadeem Iles, Jamele and Justin Mason, Briana and TeRone Eaglin Jr., Darian Holmes and Elijah Jones; special friends: Sean and Shoy Nixon, Yma Scarbriel, Jacqueline Kiture-Denis, Claudette Richards, Kimal Brady, Jaheel Smith, Jahseem Smith, Cleave Smith, Kaiel Branch, Jovon Mingo, Jalan Matthews, Ira Cruse and Kysian Nicholas.
Other surviving special friends include James Rock, Rajahni Lubrin, Raheem "Ragga" Louis, Kishawn Hodge, Horace "Bug-Z" Matthew, Shakuille "Bulsa" Williams, Khalid Edwards, Amanda Armstrong, Lamel Samuel, Sewer Gang, Die-Hard Crew, Showbreed family and Stylee Band; close families: the Johnson, Petersen, Simmonds, Felix, Encarnacion and Tuitt families; close family friends: the Acoy, Kiture, Stevens, Hoyer, Camacho and Nicholas families; as well as great uncles, great aunts, cousins, relatives and friends too numerous to mention.
A viewing will take place at 10 a.m. followed by a funeral service at 11 a.m. on Tuesday, May 5, at Holy Ghost Deliverance Church. Interment will be private.
All arrangements are by James Memorial Funeral Home Inc.