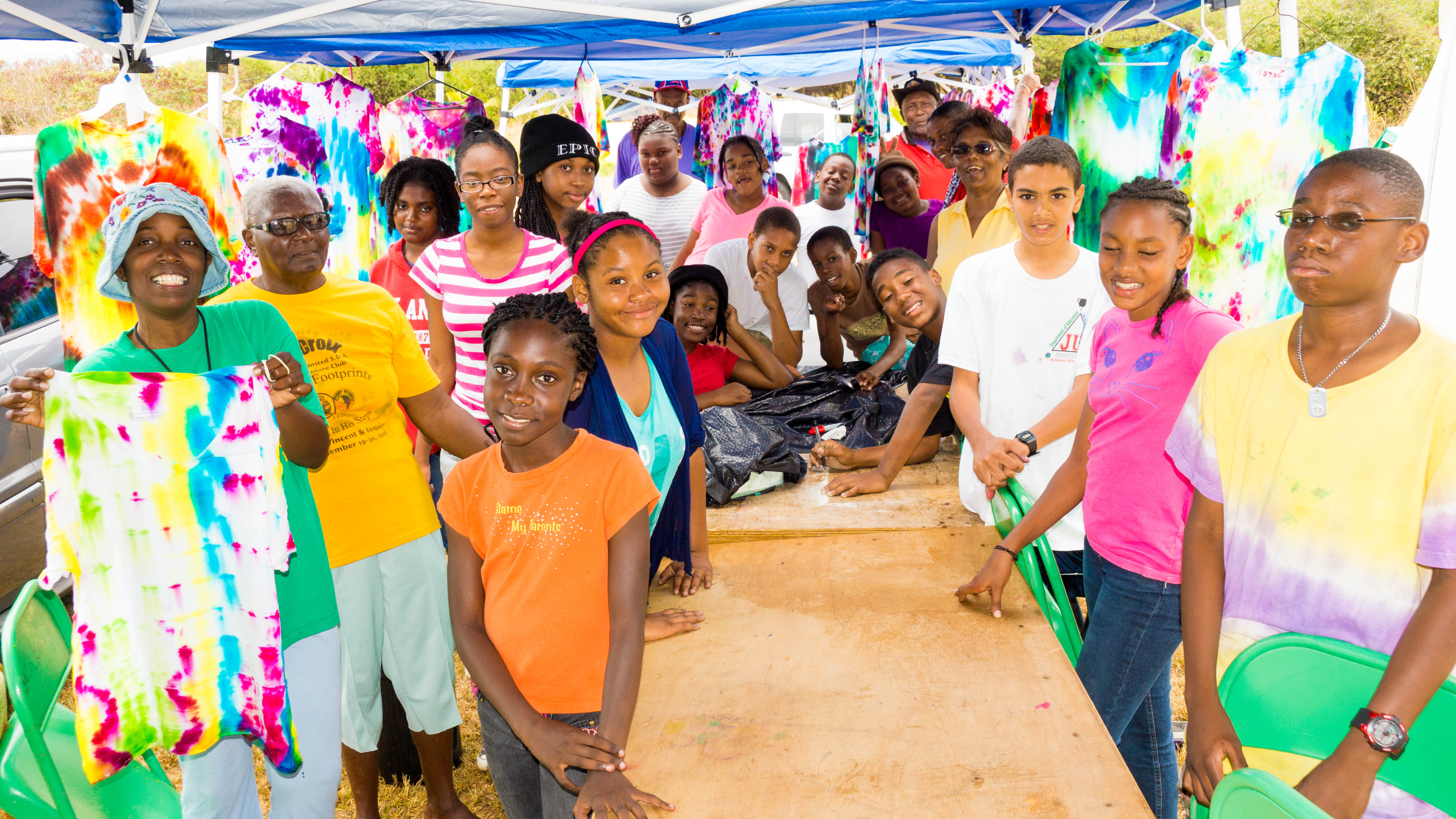 Youngsters in the local Seventh-day Adventist Pathfinder Clubs are part of a world-wide organization, sponsored by the Seventh-day Adventists, to teach children ages 10 to 15 years to help their community, stay fit, learn discipline, serve God and be a friend to others.
Verne Lansiquot-Graham, Christiansted Pathfinder Club director, said the goal of the club is to help children understand God loves and cares for them. Club leaders help take care of the youths' spiritual, physical, mental and social needs in meetings, outings and activities that children enjoy.
"Kids love Pathfinders," Lansiquot-Graham said.
The clubs are open to the public and not just for church members. Lansiquot-Graham, a first grade teacher at Lew Muckle Elementary School, said the clubs benefit all children no matter what their situation or status and they seek new members.
"We set a positive environment," Lansiquot-Graham said. "We're all here for each other and to support each other. We take care of the whole child."
There are a half dozen clubs on St. Croix.
The club, similar to Scouting, has certain requirements and rules children must adhere to.
They are required to attend meetings regularly, and parents may be asked to assist with different functions. They are expected to wear uniforms of khaki shirts and blouses and black slacks or skirts with black or brown shoes. They wear a black beret and black sash on which they sew honor patches.
Lansiquot-Graham said club activities include crafts, outings, meetings and classwork, fundraising, campouts, community outreach, honors, and more. Before joining the club children agree to participate and cooperate in these activities.
She explained they follow a Bible-based curriculum for programs and projects.
Members work on interactive training, getting honor awards and patches when certain requirements and tasks are completed. The honors are awarded for arts and crafts, nature, recreation, health and science, vocations, outdoor industries, household arts and outreach ministries projects.
The youth serve the community, doing volunteer service such as delivering fruit baskets to the elderly, helping shut-ins and doing beach clean-ups, she said.
Lansiquot-Graham said Seventh-day Adventists believe the body is God's temple, therefore they encourage children to lead a healthy lifestyle and to abstain from drinking alcohol, doing drugs and smoking.
The Christiansted Club was started in 1950, Lansiquot-Graham said.
Lansiquot-Graham, a mother of teens, joined when she was 10 on the recommendation of a friend and it looked like a lot of fun. Her daughter, Mahlane, age 13, has been a member for three years.
"Pathfinders is interaction between kids my age, that creates a community where people are treated with kindness," Mahlane Graham said. "It helps us to grow, spiritually, socially and mentally. It creates boundaries and we learn different skills. No matter who you are, there are struggles."
She added Pathfinders makes everyone feel comfortable, saying the programs are fun. Camping is her favorite club activity.
The club meets at the Adventist Church on Queen Cross Street in Christiansted from 4:30 to 6 p.m. most Saturdays and 10 a.m. to noon on Sunday.
More information is available by calling Lansiquot-Graham at 1-340-513-8751.
Pathfinders vow to be honest and upright in study work and play and always do their best, according to the international organization's website. Members also promise to be kind to all of God's creations, not just man.