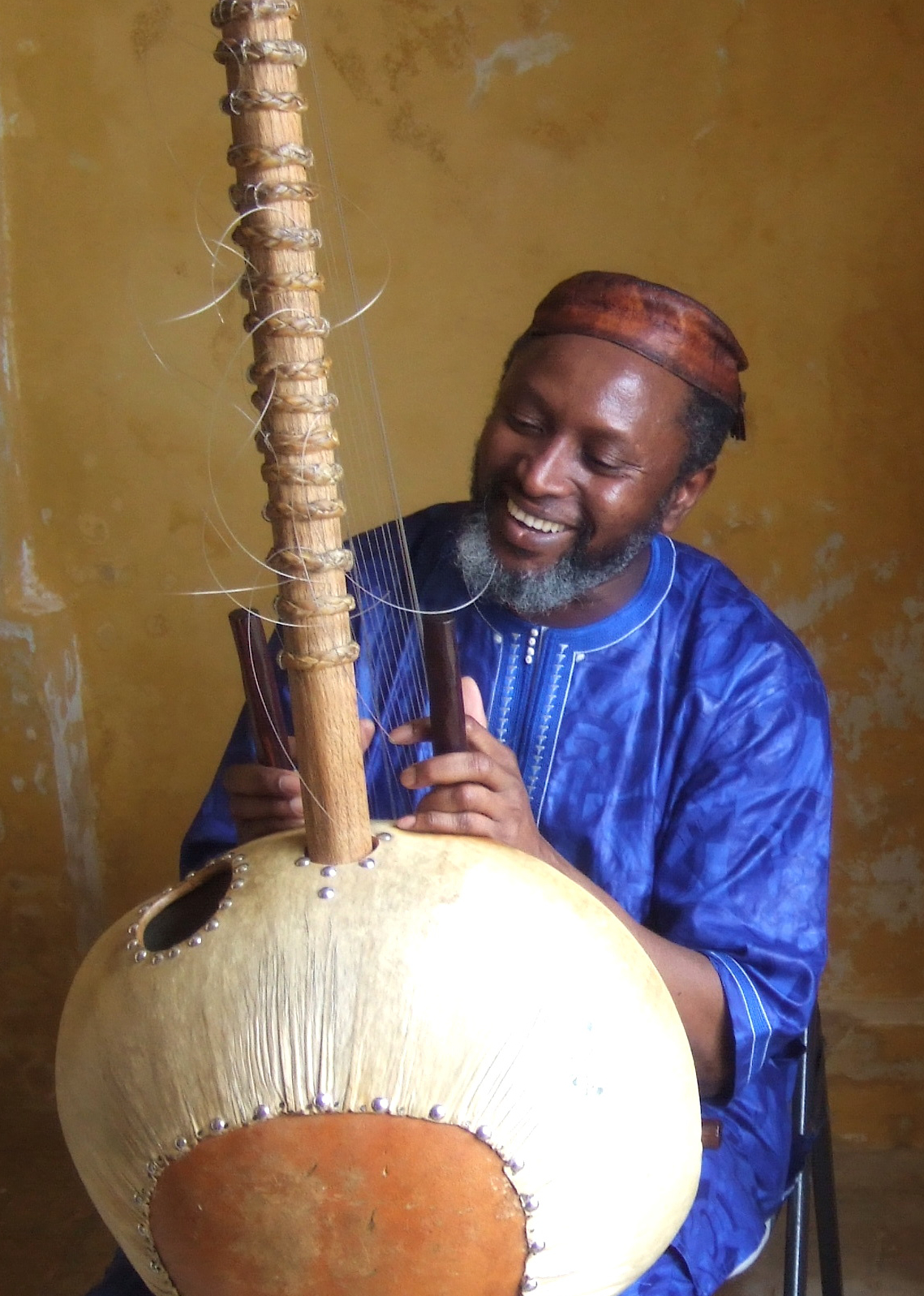 The first African Caribbean Conference attracted a happy mix of cruise ship passengers interspersed with local residents, many in colorful African garments, to learn more about the diaspora and Western African music.
The event took place Saturday at Fort Christianvaern in Christiansted. Sponsored by Earthangle and the National Park Service, the purpose of the event was to "create the essence of African spirit at this site," according to David Goldstein of the NPS.
The keynote speaker was Jemadari Kamara, director of the Center for African, Caribbean and Community Development and associate professor of African studies at the University of Massachusetts. Kamara said his focus was on building a bridge between Africa and African descendants living in the U.S. and the Caribbean.
"It is very important to begin lifting up the African culture, having a conversation in the community about linkages we share historically and contemporary," Kamara said.
Music is one of the links between the cultures. The kora, a harp-like instrument, originated in Western Africa. It evolved from a drum and into the banjo, Kamara said, and spans music genres from Africa to American bluegrass.
Salieu Suso, originally from Gambia, West Africa, was born into a family of griots – a society of storytellers and musicians. His father was a renowned kora player and Suso learned at the age of eight to play the 21-string instrument.
Suso's kora was made of a calabash, rosewood and antelope skin. Legend is that kora music reaches into the brain and blood cells and "makes you think positive," he said. Suso played and sang, accompanied by two drummers, also originally from Africa.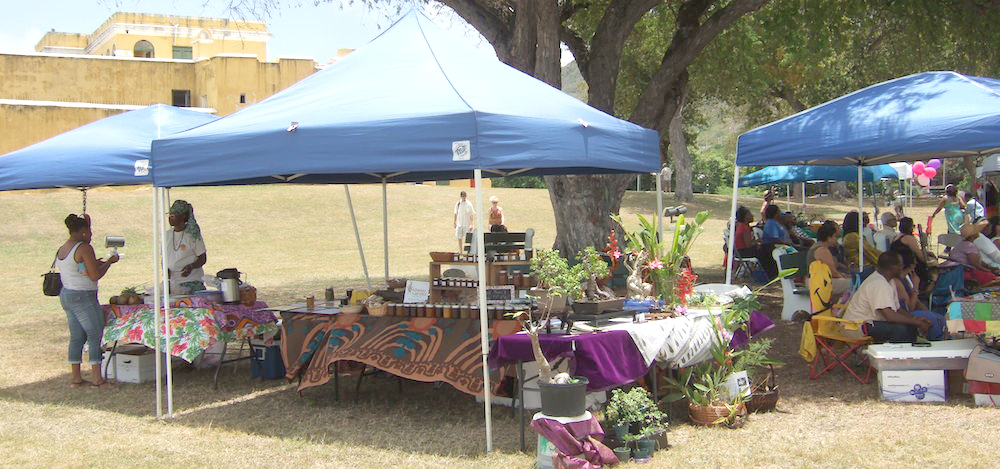 Another speaker was Bethany Bradford from the V.I. Department of Agriculture, who talked about goat and sheep farming in Nigeria.
In addition to speakers and music, there were workshops on kora and drumming, and a dance workshop at the Caribbean Dance Studio.
Vendors scattered around the bandstand sold African fabrics and clothes, flowers, fruit and vegetables, cooked food, local honey, soaps, drinks, jewelry and leather goods.
The conference was planned by Earthangle. The group's founder Daina King-Sall said she hopes it becomes an annual event. The goal was to encourage conversation about culture and "engage and share the African diaspora."
Gloria Joseph, Virgin Islands culture bearer and author, attended the conference and sat under a tree talking with Kamara and others about how history is viewed and written by various peoples.
"How we look at history and how it is presented to us. Who is the subject and who is the object? We've been the object and should have been the subject. If we didn't get the past correct, the future will be distorted," she said.