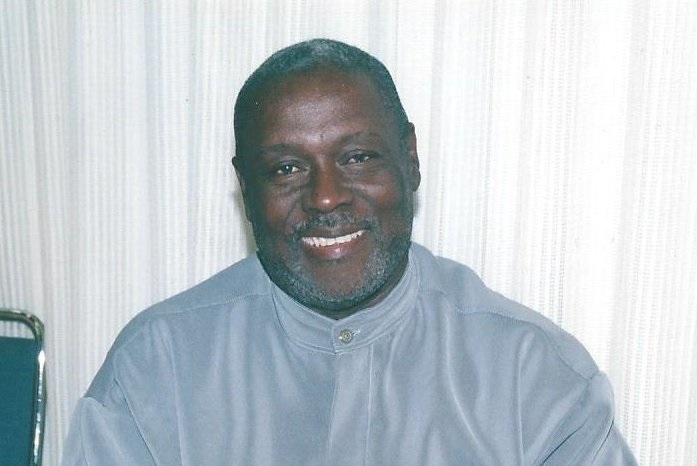 Henry Francis of Estate Grove Place died on Sunday, April 5. He was 74 years old.
He was preceded in death by his spouse, Eulalie Francis "Ms. Grove Place."
He is survived by his children: Christolyn Russell and Alvin George; grandchildren: Debbie Barnes, Paul Clarke Jr., Karen Clarke and Rasheema Satney; great-grandchildren: Atiya, Innara, Jahliya, Paul III, Jaeda, Jahseam, Janila, Biston Jr., Karel, Omiya, K'maya, T'moyah and Jahmoyah; son-in-law, Derrick Barnes; daughter-in-law, Valerie Clarke; sisters: Imagene Yasper and Lomist Webb; uncles: Donald Francis and Norman Francis; aunts: Minerva Francis Byron and Armiuta Francis; and nieces: Janice John, Judith McCoy, Cassandra Gaulden, Elena Andrews, Laura McCoy, Velma McCoy, "Tiny" and Sylvia.
He is also survived by nephews: Randolph Peterson, Dwayne Yasper, Hescott Yasper, Keith John, Darwin Yasper and Larry Taylor; and cousins: Paulette Hodge, Nita Francis, Shadrach Gill, the entire Rawlins family, Galdo Williams, Inez Williams, Ecilma Christian, Zula Byron, Florabelle Miller, Agnetta Bailey, Arlene Hopkins, Christel Byron, Glensworth Byron, Cleopha Francis Hall, Larry Francis, Norman Francis Jr., Allison Halls, Gerald Hall, Claude Francis Sr., Delano Francis Sr., Terrance Francis, Estia Francis, Magdeline Francis-Benjamin, Denice Francis-Parris, Mae A. Francis, Lorna Francis-Payne and Shadrach Gill.
Other survivors include brothers and sisters-in-law: Vassell McCoy, Laurel Anthony, Arnold Anthony, Denzil Anthony, Ashford Richards, Foster Richards and Melrose Richards; extended family and close friends: Charles Powell, Ramon Piguero, Camello Christian, Mary Benjamin, Jennifer, Claudette Ashe, the entire Ebeneezer Methodist Church family, Fenel Mede, Omaly Barnes, Mario Moorhead and WDHP Radio Station; as well as other relatives and friends too numerous to mention.
A viewing will take place at 9 a.m. followed by a funeral service at 10 a.m. on Saturday, May 2, at Ebenezer Methodist Church in Richmond. Interment will be at Kingshill Cemetery.
All arrangements are by James Memorial Funeral Home Inc.