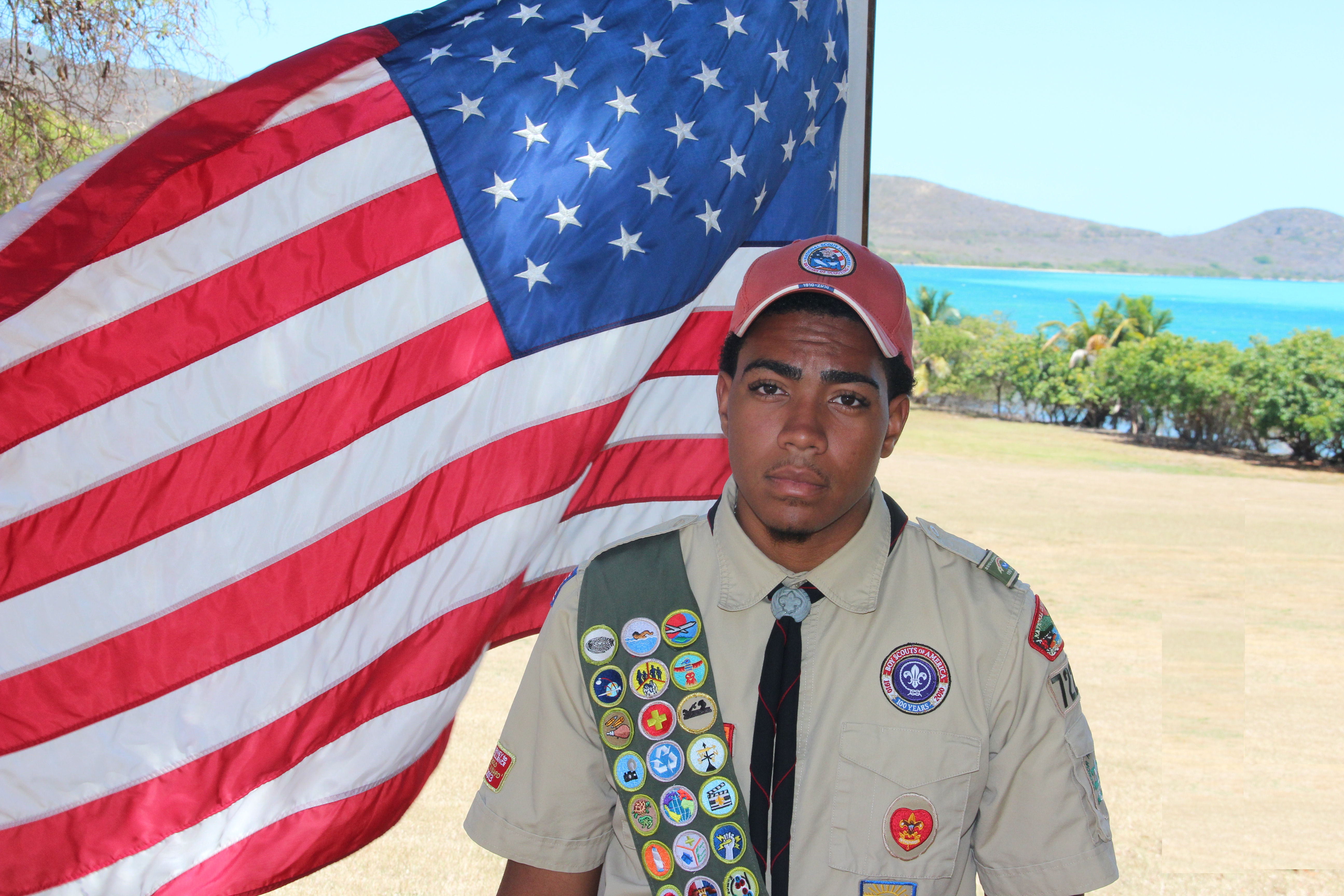 Michael Christopher Brooks of St. Croix has earned the highest advancement award the Boy Scouts of America offers to scouts, the Eagle Scout award. He will be recognized at an Eagle Court of Honor Ceremony at 5 p.m. on Sunday, April 26, at the Good Hope Country Day School Pavilion. Brooks will become the seventeenth scout to attain this high honor in Troop 7227, chartered by Good Hope Country Day School.
To attain the rank of Eagle Scout, the candidate must earn 21 merit badges, 13 of which are specifically required, and successfully complete a community-related service project. His Eagle Project was to refurbish the basketball court at St. Joseph Catholic High School.
The school's gym was destroyed by Hurricane Hugo, and the basketball court was left to the weather's elements and deteriorated to a point where it was unusable. Brooks planned and executed the project by leading a group of Scouts, adult volunteers and friends over a period of weeks. The basketball court is now a safe environment for the students of the school to enjoy basketball.
Less than four percent of all Scouts in the United States attain the Eagle rank. Outstanding U.S. citizens who have become Eagle Scouts include former President Gerald Ford, astronaut Neil Armstrong and former Secretary of Defense Robert Gates, who is the current National President of the Boy Scouts of America.
Brooks, a senior at St. Joseph Catholic High School, is the son of Christopher and Yolanda Brooks. His immediate plans following graduation are to attend the University of the Virgin Islands, major in biology and continue as an adult leader for Troop 7227.
All Eagle Scouts are invited to attend and participate in the ceremony.