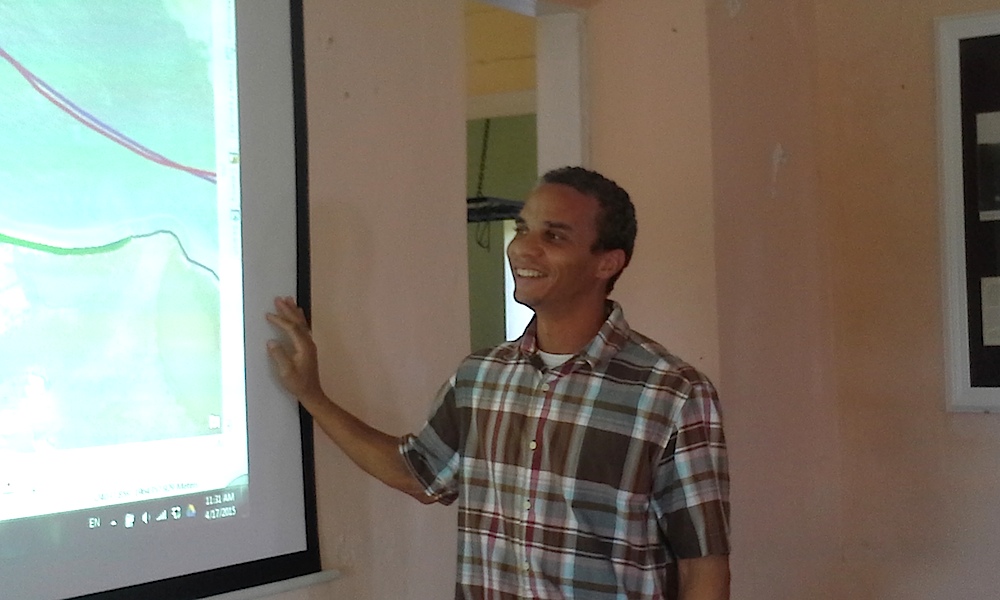 Stakeholders and environmentalists spent two days at The Nature Conservancy on St. Croix discussing management and use of the East End Marine Park and to plot activities so moorings can be strategically placed.
The conference was sponsored by the V.I. Department of Planning and Natural Resources, the TNC and the National Oceanic and Atmospheric Administration.
The ultimate goal is to provide a map and analytical information to the public, similar to the research conducted for the St. Thomas Marine Park in 2012. (See Related Links Below)
The waters of the EEMP are used for a variety of commercial and recreational purposes, and the participants talked about dive, snorkeling, fishing and camping sites. They also identified locations where kite boarders, stand up paddle boarders and boaters need signs and/or moorings.
"We want to map the dominant uses. If two or three dominant uses coexist, we need to manage that, or if we want to encourage more activity or management. That is the principle goal today," said Jean-Pierre Oriol, director of Coastal Zone Management at V.I. DPNR, which manages the EEMP.
"We're trying to enhance any recreational opportunities we can," he added.
The EEMP and DPNR staff located beaches that are regularly used by the public and identified the existing moorings. They traced boat routes from Christiansted east to Buck Island and around to the south shore. Then, with the help of the audience, specific activity areas were labeled.
Oriol and John Farchette, interpretive park ranger at the EEMP, provided much of the legal and geographic information during the discussions.
"We don't want to put moorings where they won't be used," said Marlon Hibbert, Coastal Zone Management and coral liaison for the territory from the National Oceanic and Atmospheric Administration.
Michelle Pugh, of Dive Experience, pointed out that most dive boats don't travel east of Green Cay and so moorings are not needed at Jacks and Isaacs Bays or off Grassy Point.
In the past there have been as many as 48 moorings in the EEMP, paid for and managed by the park and NOAA. Not all were being used, according to Farchette, and so those will be removed, and 20 moorings on the north side and five on the south side of the island remain. Moorings are used to help boaters avoid anchoring in sea grass, Farchette said.
Over the two days, participants in the round table discussion included dive operators, sailors and representatives from the St. Croix Environmental Association, the University of the Virgin Islands, The Nature Conservancy, the St. Croix Yacht Club and Tamarind Reef.
Federal and local government agencies were represented by Hibbert, Zandi Starr, of the National Park Service, and Aaron Hutchins, TNC representative for the Virgin Islands and Puerto Rico.