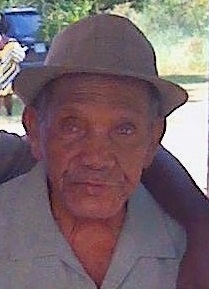 Charles Alexander Richards, also known as "Charlo," of Estate La Vallee died on April 12. He was 87 years old.
He was preceded in death by his spouse, Clothilda Joseph Richards; mother, Elizabeth Thomas; father, Samuel Richards Sr.; siblings: Zennie and Samuel Richards Jr.; aunts: Babes Eurskin, Darcus Richards and Princess Jarvis; uncles: Paul and Leslie Richards.
He is survived by his sons: Worrel Richards, Errol Richards, Denfield Richards, Samuel "Nantan" Richards and Pat Richards; grandchildren: Marlon, Lisa, Darvin Gavin, Carol, Norma and Paula Richards; brother, Greshawn Richards; stepchildren: Anna, Esmeralda and Sylvia Cornelius, Augustina C. Henry, Theresa "Aganara" Sobratae, Lolita C. Sanders, Bernice C. Reynolds and Clothilda C. Charles; stepsons: Oliver Cornelius Sr., Richard Cornelius Sr., Warren Conelius and Robert Joseph;
He is also survived by stepgrandchildren and great-grandchildren from La Vallee too numerous to mention; caregiver, Delta Harris: daughter-in-law, Danchita White Richards; godchildren: Rene, Latenia, Chanele and Mario Robles Jr., Anthony Boatswain II, Otania Johannes and Christine Smith; close special friends: Ninging(St. Thomas), Hennah and Cedric Meade, Sylvia Williams, Seanna Richards, Jaqueline Hughs, Claude Francis, Thomas Christian, Veronica Daniels,
Other close special friends include: Otis Johannes, Vern Hendricks, Bertil Hobson and the late Mario Robles; cousins and other relatives: Fredricka and Egbert Tonge, Wilfred Tonge, Claudine and Albertine Joseph, Mary Bachelor, Carolyn Southwell and Mellinten Coats; friends: Roy Phillips, Anthony Smith, Paul Samuel, Micheal Roberts Sr., the Wilson family, Acoy family, Smith family and the entire community of La Vallee; as well as other relatives and friends too numerous to mention.
The viewing will take place at 10 a.m. followed by a funeral service at 11 a.m. on Thursday, April 23, at Christus Victor Lutheran Church, Estate La Vallee. Interment will be at Kingshill Cemetery.
Professional Funeral Services are entrusted to James Memorial Funeral Home Inc.